It was the last day of ATC's 2014 Summer Camp for Arts & Crafts and the kids wished it doesn't have to end. Check out here Session 1, Session 2 and Session 3 to know all the fun activities they did.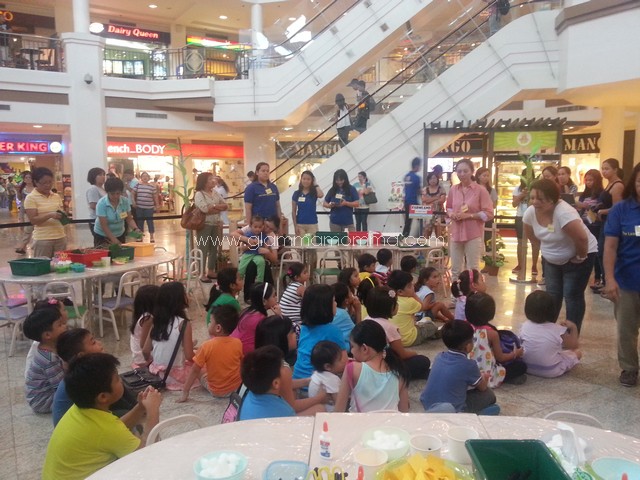 For the finale project, they made their own Farmland 🙂
The first thing they did were the three (3) mini sheeps. Cotton balls were used for the body and while black cartolina cut-outs for the head and legs. Two yellow ducks were also made but I wasn't able to take photos of them.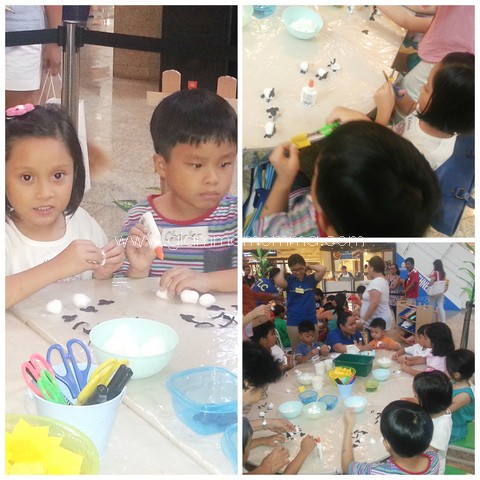 When they were done with those little farm animals, the kids started to build their farm. They used an illustration board's black side for the base, popsicle sticks for the fence and japanese paper for the grass. It was a little tricky to keep the fence standing up so the teachers and I gave them a hand.
Next was making a pond using crumpled blue japanese paper. This was where the ducks were placed. Then to give shade to the farm, twigs were used to make the trees. Green crumpled japanese papers were used for the tree's leaves. There were also pre-cut paper flowers which they stick with a popsicle stick and stood using clay.
Here are the farmlands of the three kiddos 🙂
Each participant who was able to complete the four sessions was given a Certificate of Participation.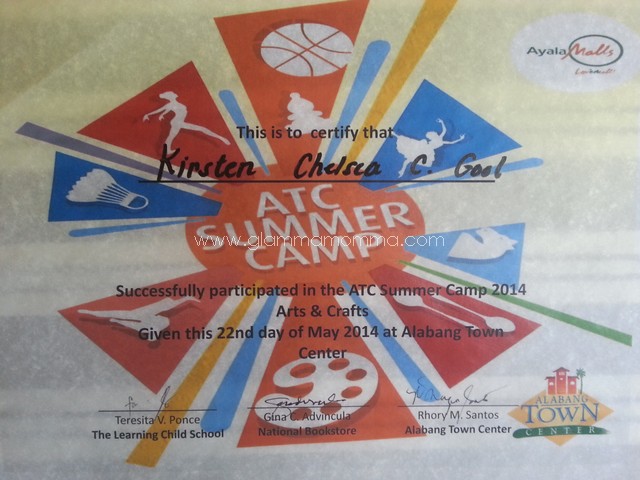 Thank you Alabang Town Center, The Learning Child School and the other sponsors for giving kids the opportunity to enjoy their summer through arts and crafts. The kids truly enjoyed those two weeks. 'Til next summer!