Have you checked out Session 1 and Session 2 of ATC's 2014 Summer Camp on Arts & Crafts? 🙂
Every session, different teachers were assigned to give the warm-up introduction and welcome remarks to the kids. On that day, since they were done making animals in a farm from the previous sessions, they made fruit and vegetable art.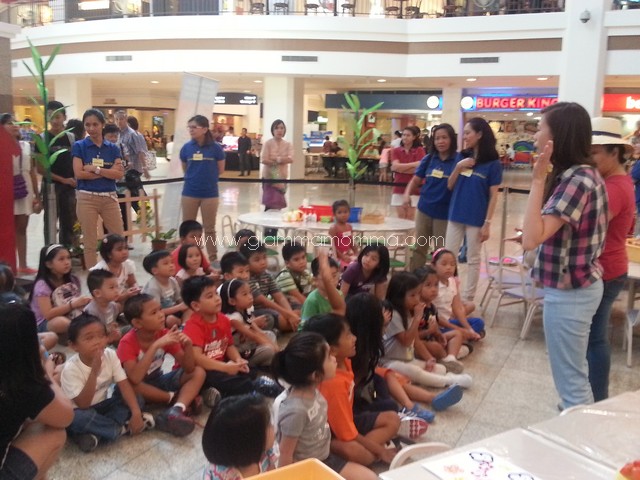 One of the projects was Watermelon Mosaic. The materials used were:
1/8 illustration board
Small rectangular paper cut-outs in colors red, green, yellow and orange
Glue
Watermelon seeds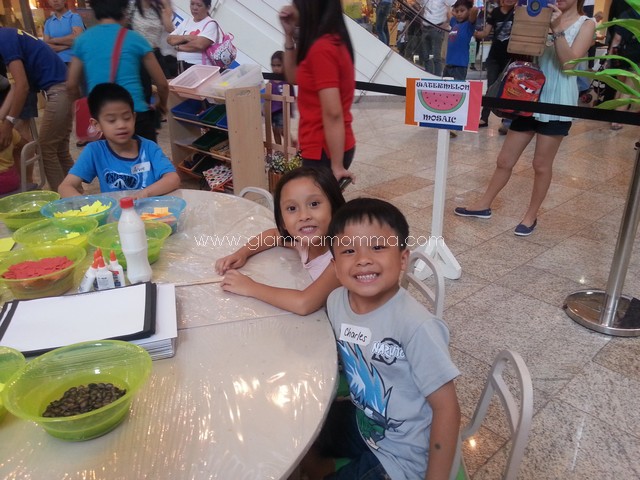 The shape of the watermelon was already drawn in pencil on the illustration board.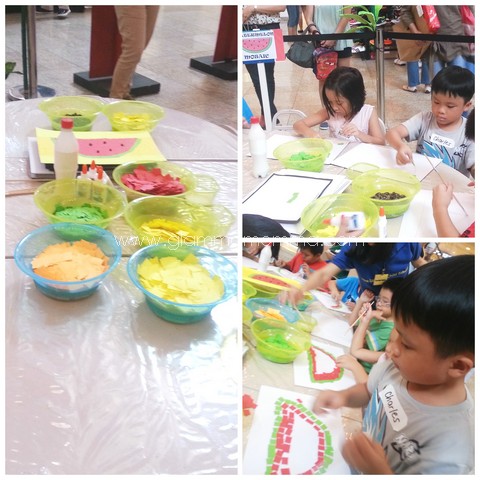 To make the pasting faster, the kids used paint brush to spread out the glue so they can just paste, paste, paste and then spread glue again and then paste, paste, paste again 🙂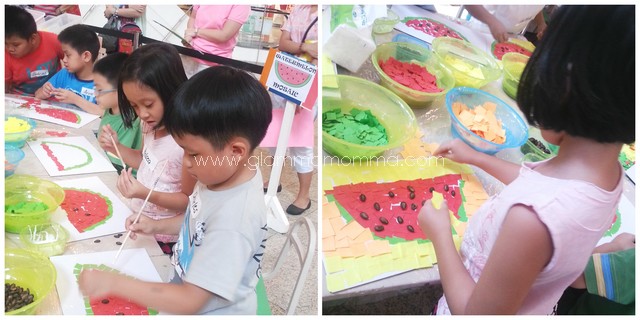 When all the colored pieces of paper were already placed to make a watermelon with a cheerful background, the watermelon seeds were next to make it more realistic.
Here are Kelsea and Charles' watermelon mosaic: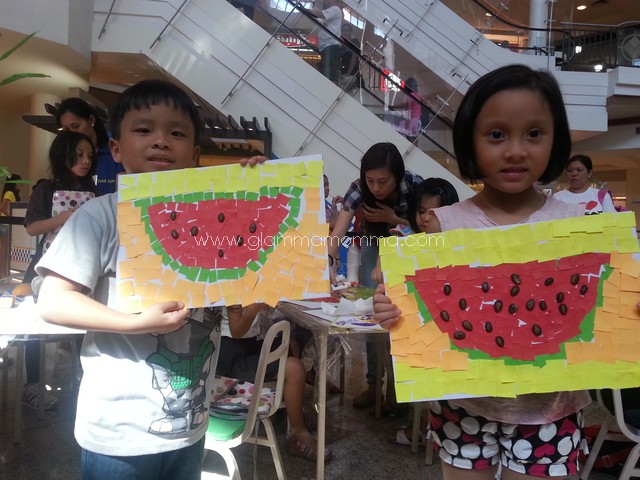 For their next activity, they made Zigzag Pumpkins 🙂
The materials used were orange and green papers, glue and scissors. The orange paper were folded vertically to make 8 columns. Following the folded lines, the kids cut the paper using zigzag scissors to make 8 strips. Paste together the ends of two strips (long strip #1) making a semi-circle. The make long strip #2 using 2 strips joined together and then paste it on long strip #1 perpendicularly. Make 2 more long strips and pasting them on the previous steps until you'll be able to make a pumpkin. Then cut out a pumpkin leaf using the green paper and then paste it on top of the pumpkin and viola! You now have a paper pumpkin! 🙂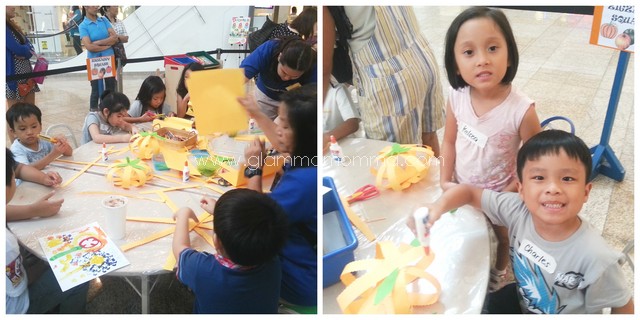 The third activity they chose was the Fruit and Vegetable Printing/Stamping. There were different kinds of sliced fruits and vegetable on each tray of colored paint. The kids were given their own paper where they can make any design using the fruits and vegetables. Kelsea had so much fun doing this. Each kid doing this activity was provided with an apron.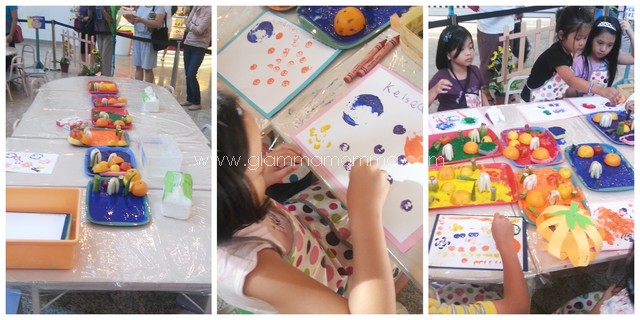 This was Kelsea's abstract fruit and vegetable print 🙂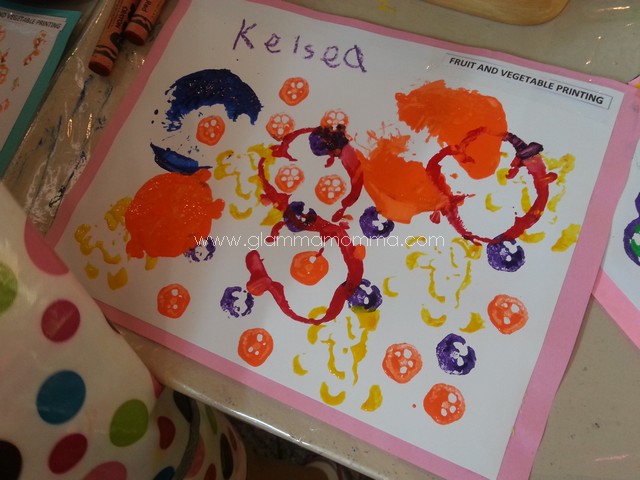 Lastly, the fourth activity which the two kids weren't able to do was making a Fruit and Vegetable Basket. Here, they used cardboards, japanese paper, scissors and glue.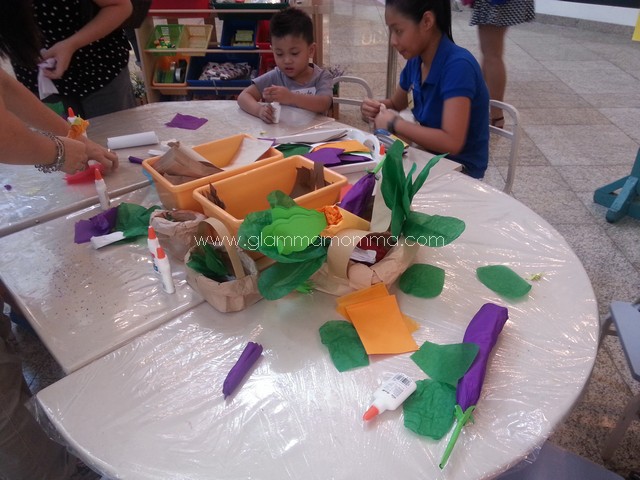 Did you like all the activities? I'm sure this gave you an idea on your next mommy (or daddy) and kid bonding through arts and crafts 🙂 Have fun with your kids!