Nuvali is one of the go-to places if you want to take a rest from the busy city life and enjoy the laid-back scene down South. So, what else can your family look forward to in the newly-built Solenad 3 in Nuvali aside from new restos to try just like The Morning After?
Kidzoona recently opened their newest branch in Nuvali last August 2015. Luckily, a friend gave me a free voucher so we decided to use it when we celebrated my hubby's birthday.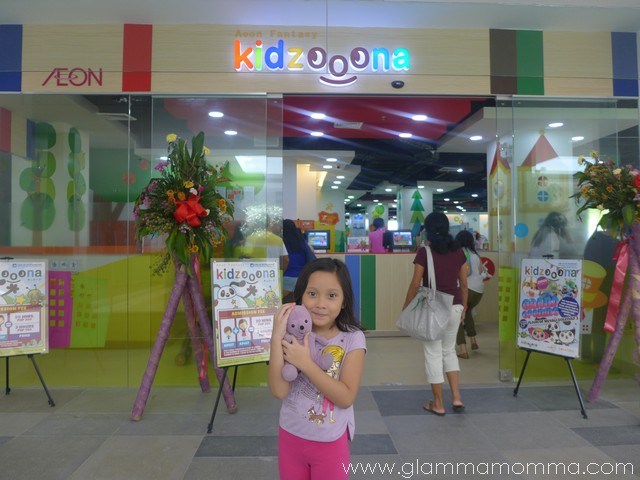 First step is to fill-up the information sheet. This is located in the left side upon entering Kidzoona.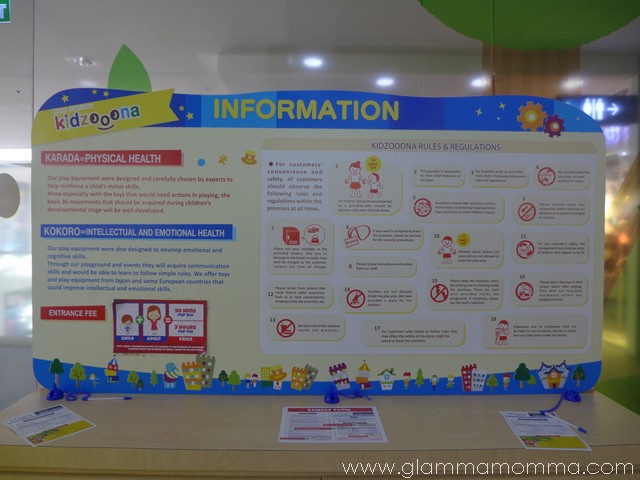 After completing the info sheet, submit it to the cashier and pay the entrance fee. During rush hours, you need to fall in line.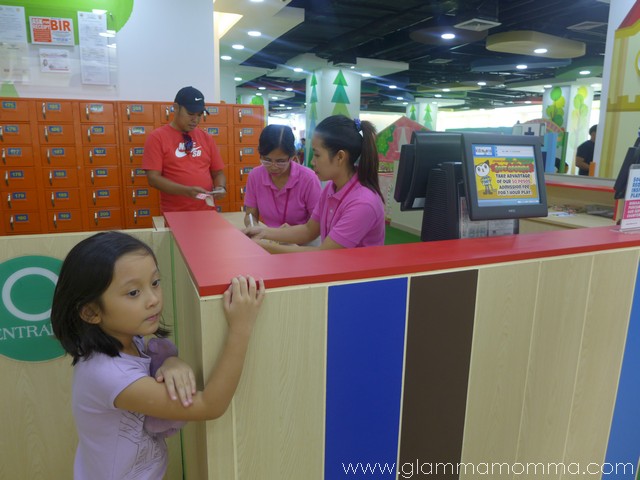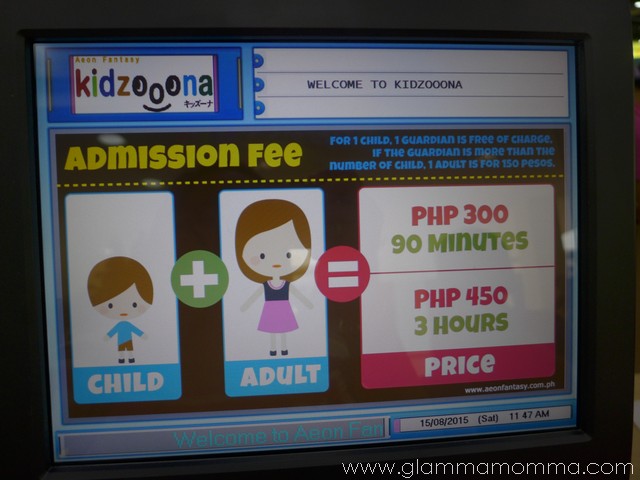 You will then be given a time card stating the entry and exit times.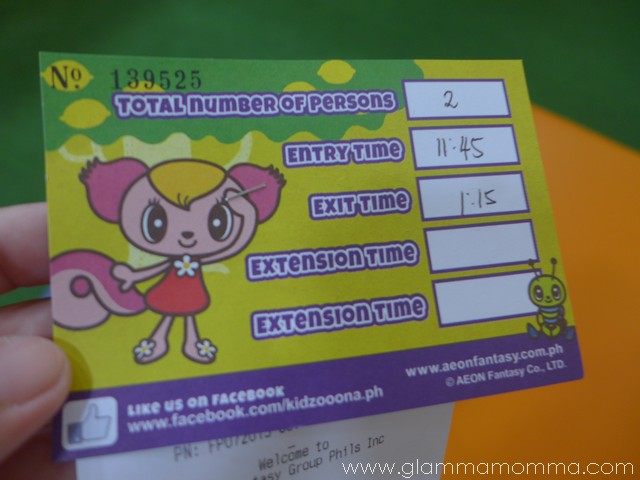 Wearing socks is required but if you and your kid did not bring one, you can buy a pair for Php50. We weren't able to bring ours so we got these two pairs.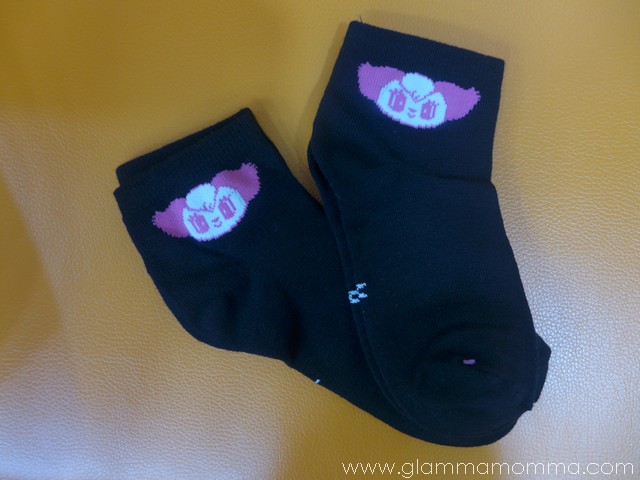 Shoes can be kept inside these shoe lockers for safety. The attendant will be assigning your locker number.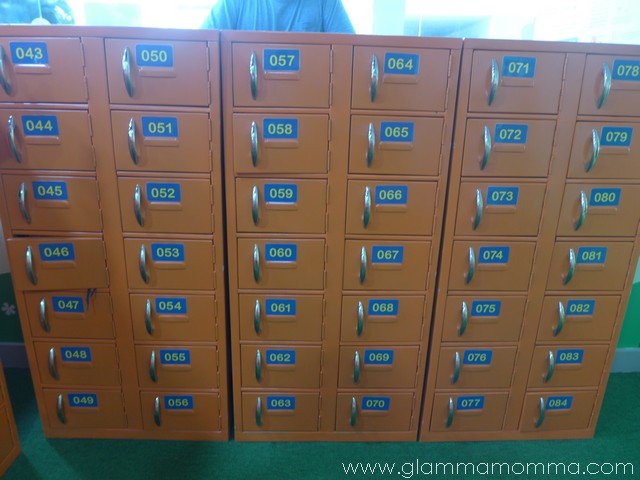 No need to worry where to put your personal belongings. They can provide you with a key to these bag lockers.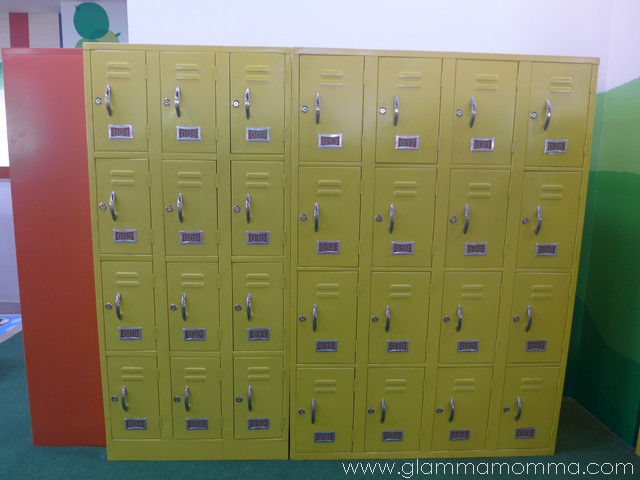 After these, you're all set to roam around and enjoy the entire play area with your children 🙂 Below are photos of my daughter while enjoying 90 minutes of fun. Hubby and I took turns playing with her.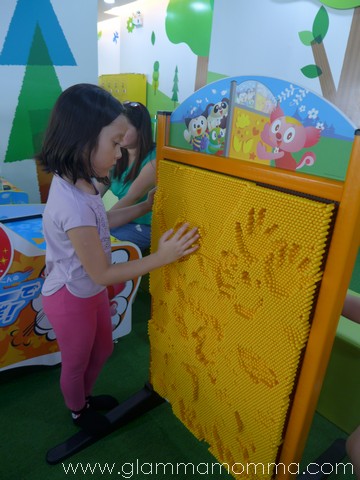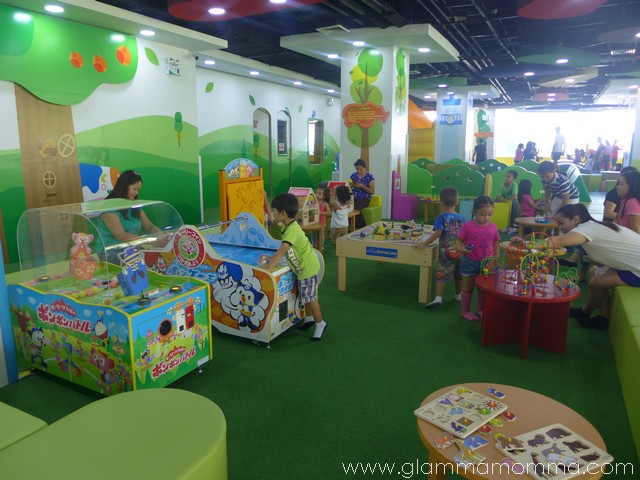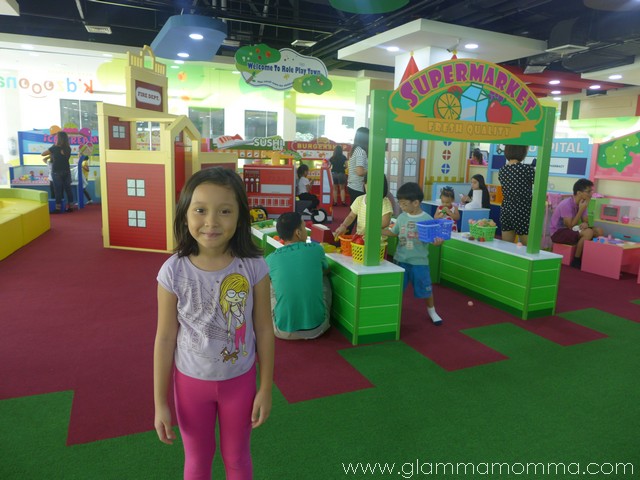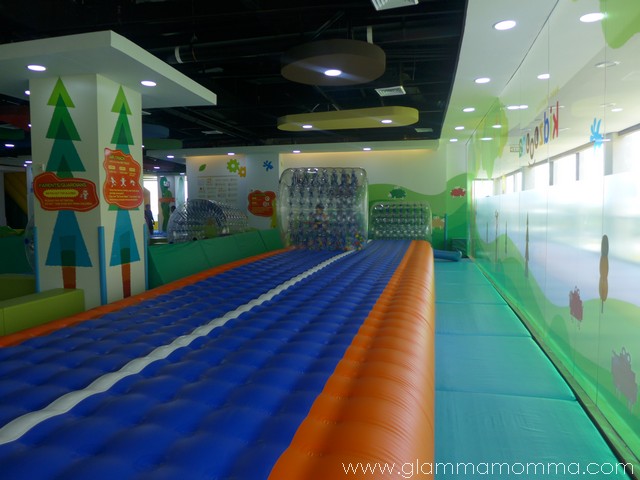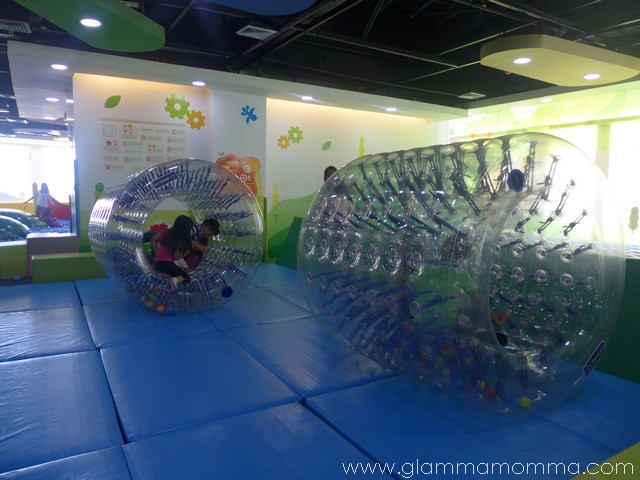 This is Kelsea's most favorite area in Kidzoona. Even I would love to lie down here but I was shy at that time so I didn't lol!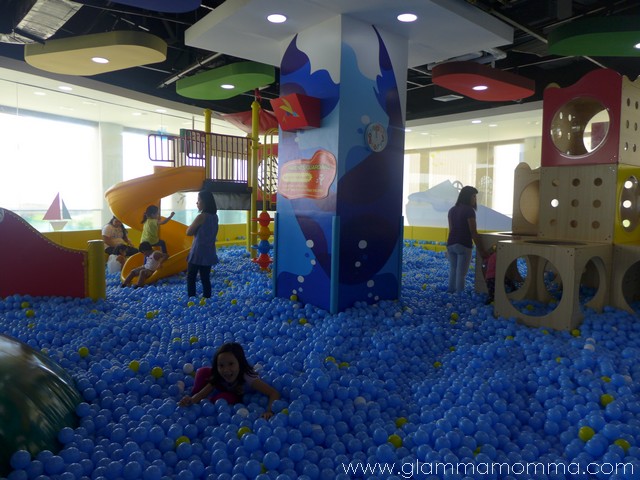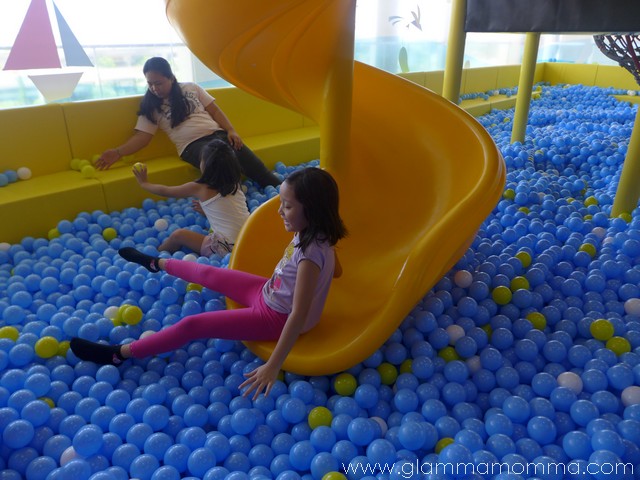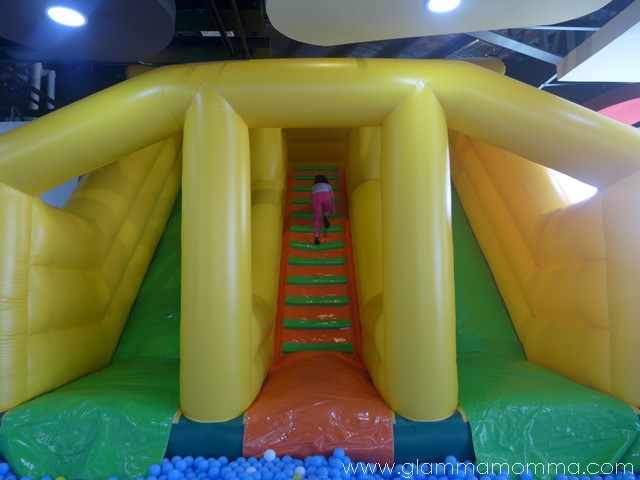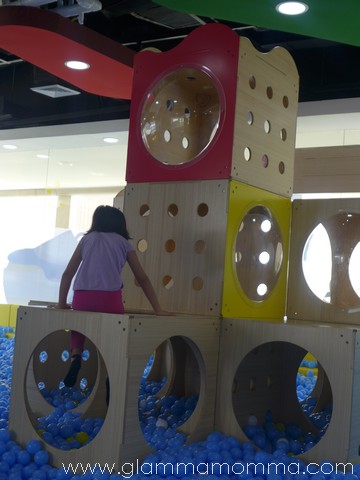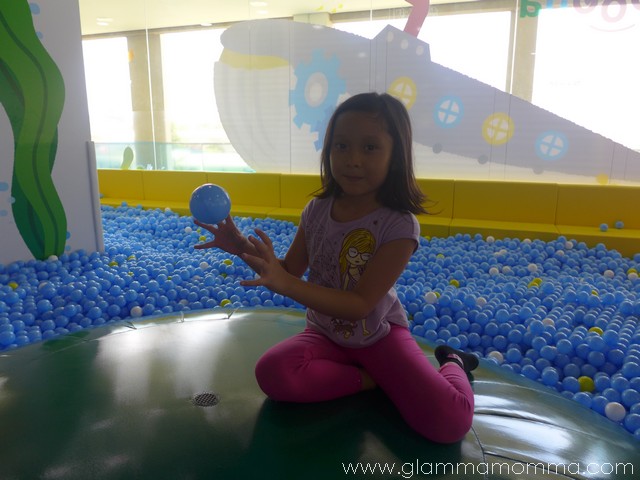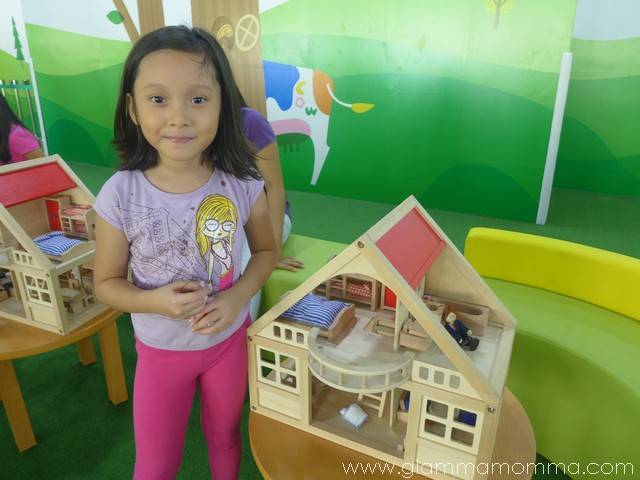 There's also a role playing area where kids can be a community helper they want to be.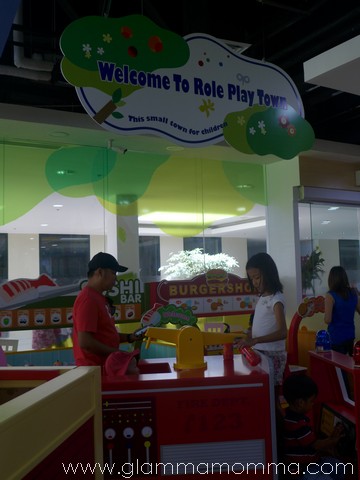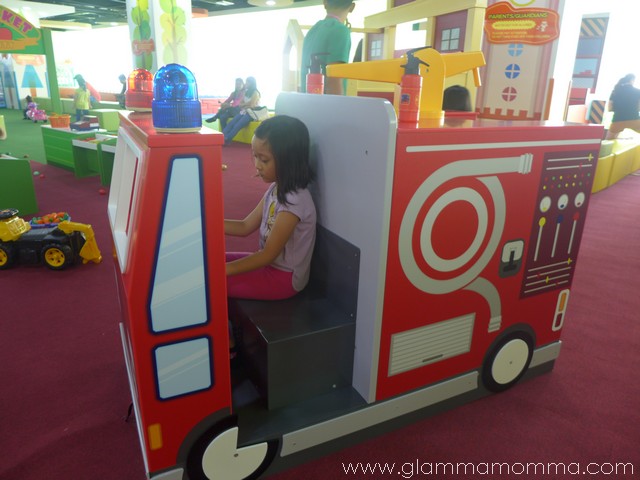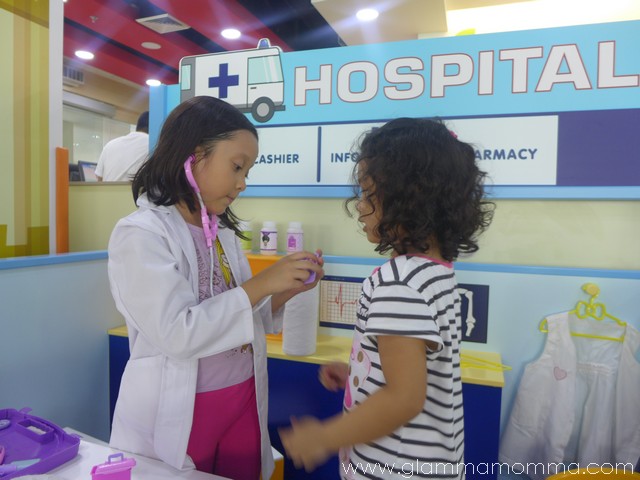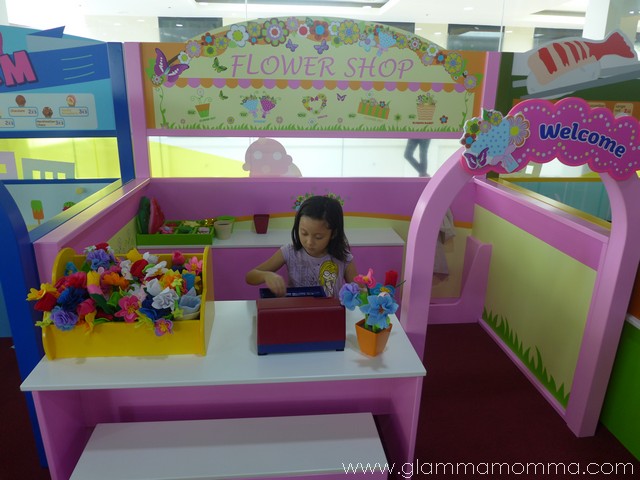 What a fun place to be for kid and kids-at-heart! I also saw a separate room where kids can celebrate a private party but it was not ready at the time we were there. Kelsea could have enjoyed more if she had a kid playmate so we'll deifinitely come back with her cousins or friends.
There are other branches (they currently have 13) of Kidzoona in Metro Manila. You can check out their website to see which branch is nearest to your home. Visit also group buying sites such as Metrodeals because they sometimes offer discounted tickets.
Their rates depend on each branch. You can check the rate here http://www.aeonfantasy.com.ph/location/index.html or visit their Kidzoona'sFacebook page for announcements.