Have you already tasted the most trending chocolate cake in Manila? Le Sucré Lab's Chocolate Dreamcake is "the original gooey chocolate cake" that appeared in social media sites such as Facebook and Instagram. I actually first saw it in Let's Eat Pare, a Facebook page for all foodies where you can find food recommendations.
And because I'm a chocolate lover, I don't wanna miss this much talked about chocolate cake. So last May 2018, I ordered the dreamcake thru a close friend whose husband works in Makati. I ordered 2! 🙂 That time, they were still accepting orders for same day delivery thru Grab Express. Order must be made a week or two in advance. Their logistics was a little unorganized that time but thankfully it was delivered on that day (it was night actually when it arrived) after a number of follow ups. I brought them to the beach the next day to celebrate my birthday 🙂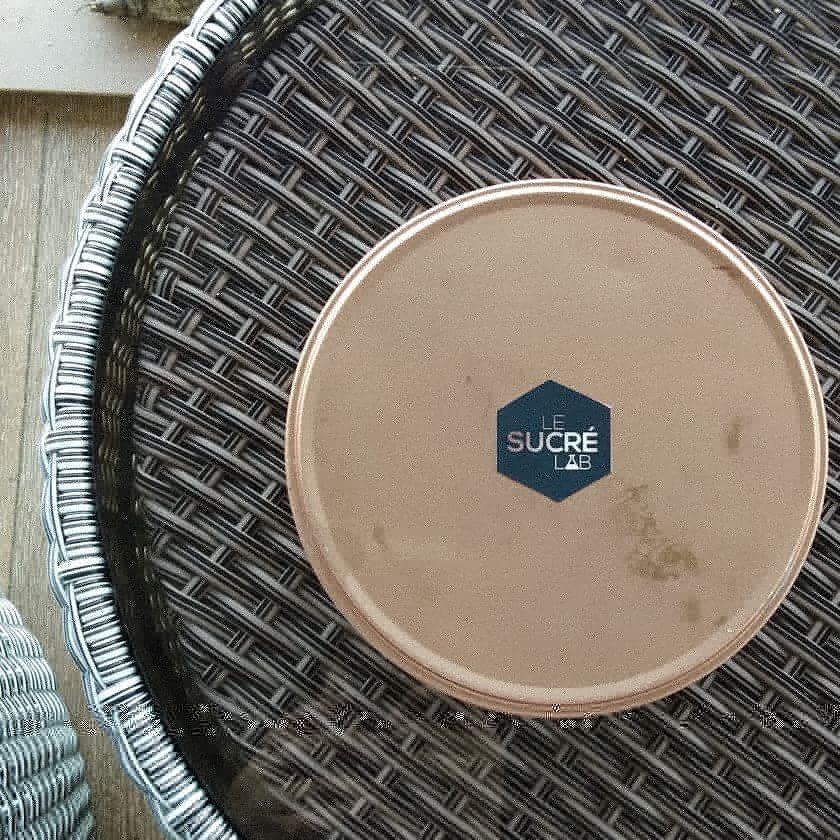 The tin can was initially covered with cling wrap. We transported it using a cooler since it is best to be kept chilled. Here's how it looks like inside.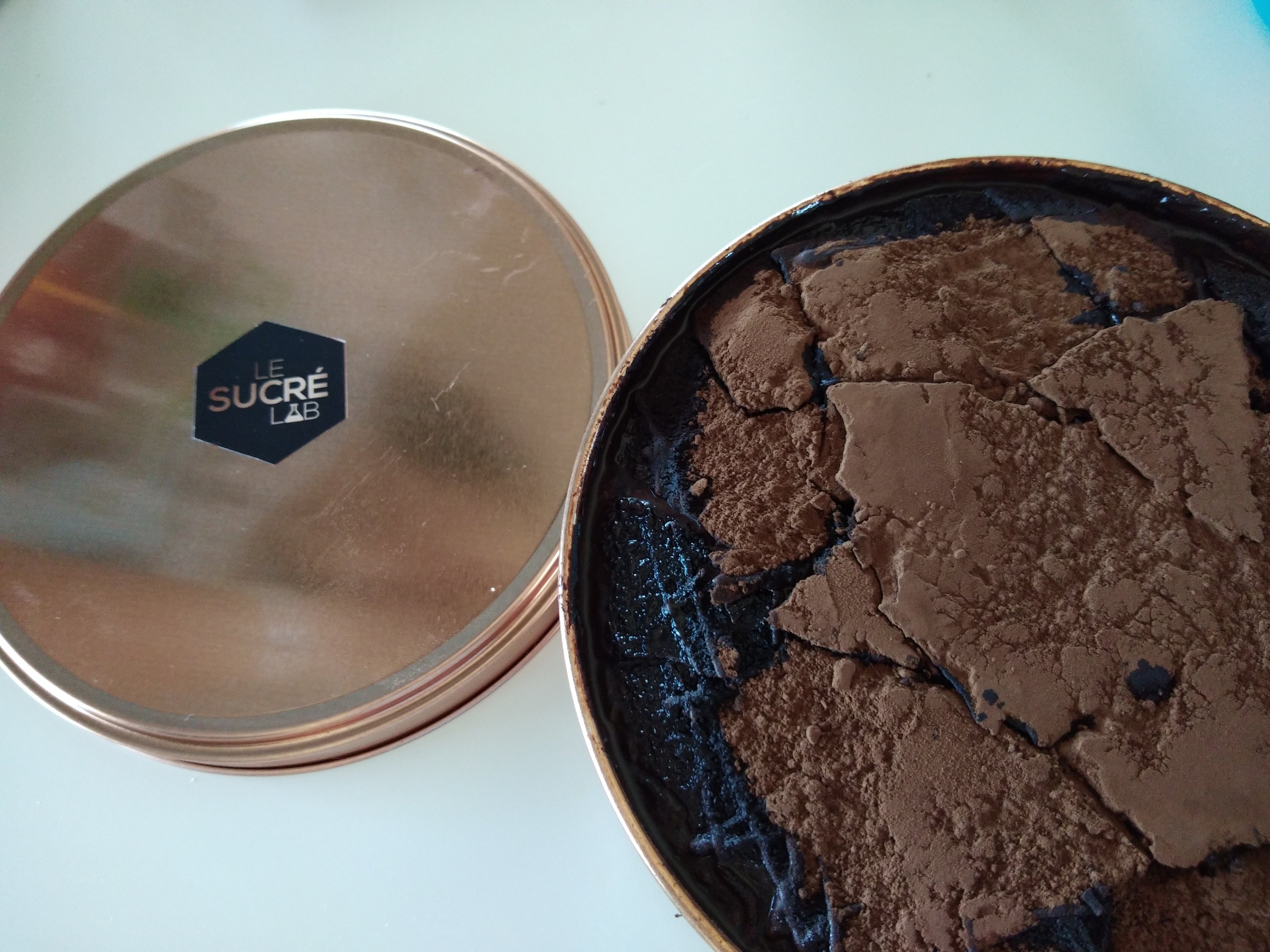 Eating a heavenly chocolate cake is meant to be shared with family (and friends too). But you can always have one for yourself lol!
Here I am with my son blowing the birthday candle on my cake 🙂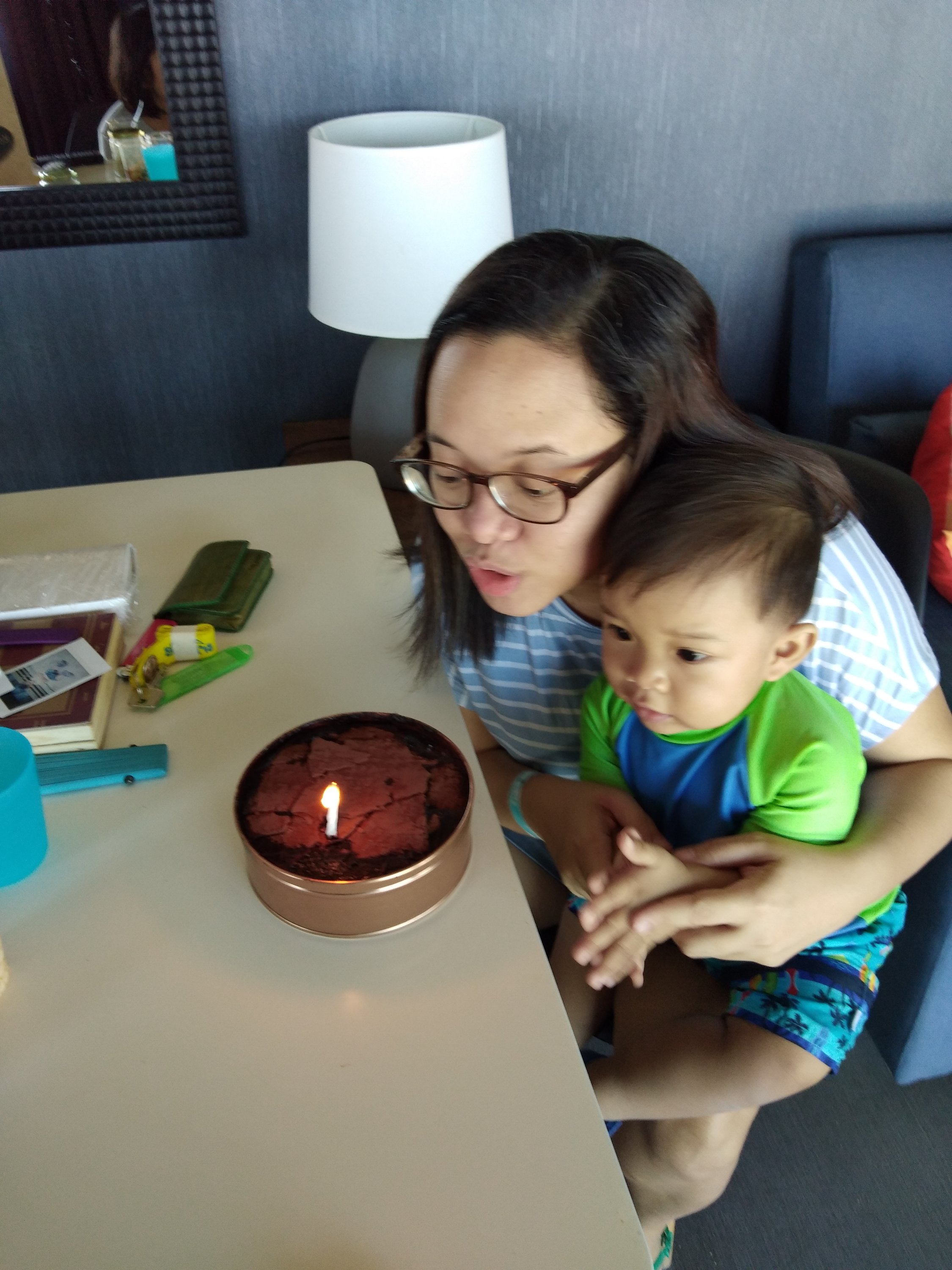 Curious on why it is very popular? This chocolate dreamcake has 5 layers of chocolate. From bottom to top are: moist chocolate cake, choco ganache, choco goo, choco shards and cocoa powder.
So heavenly!!! From the taste itself, I'm sure they used premium chocolates.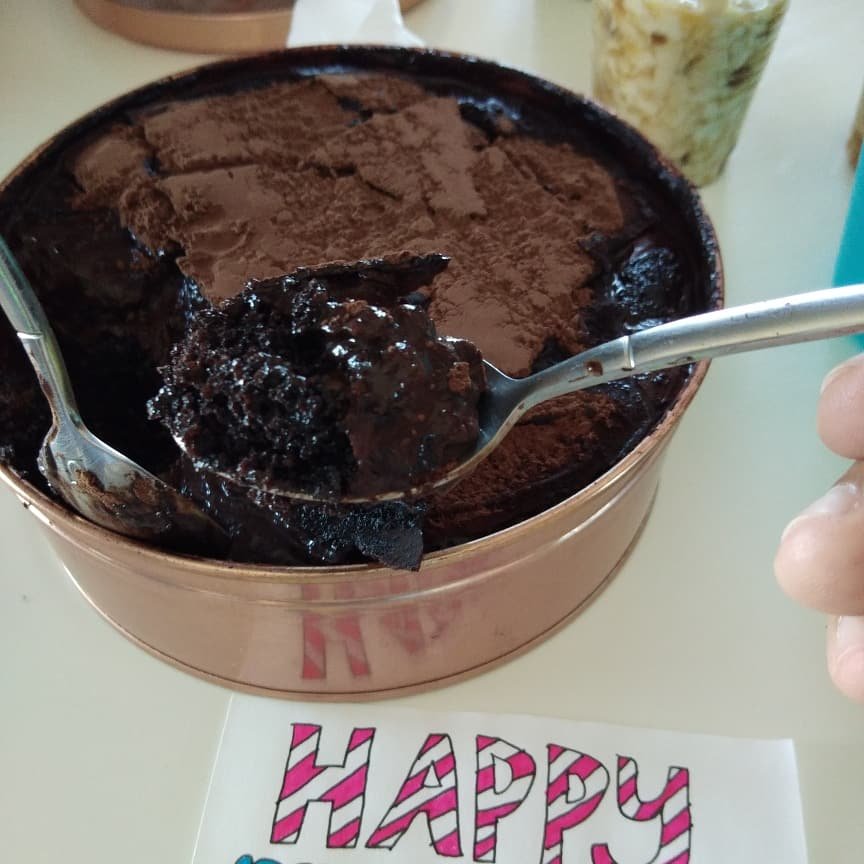 The next month, I tried their truffles. They melt in the mouth and I had a hard time stopping myself from eating them all in a day. I'm not a matcha person but I liked their matcha-flavored truffles. My favorite are the Klasik Dark ones.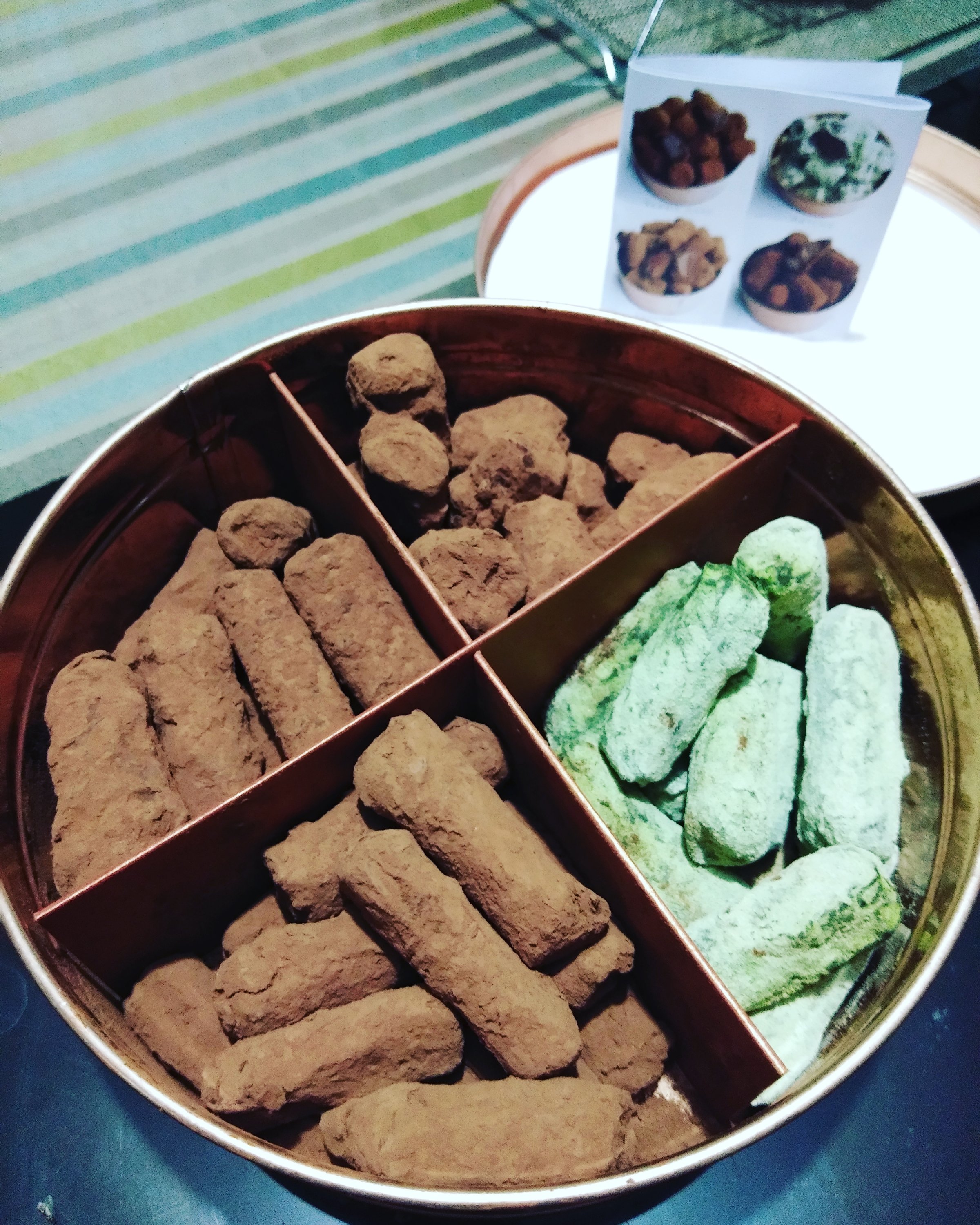 Here's more info about their products which I got from their Instagram account: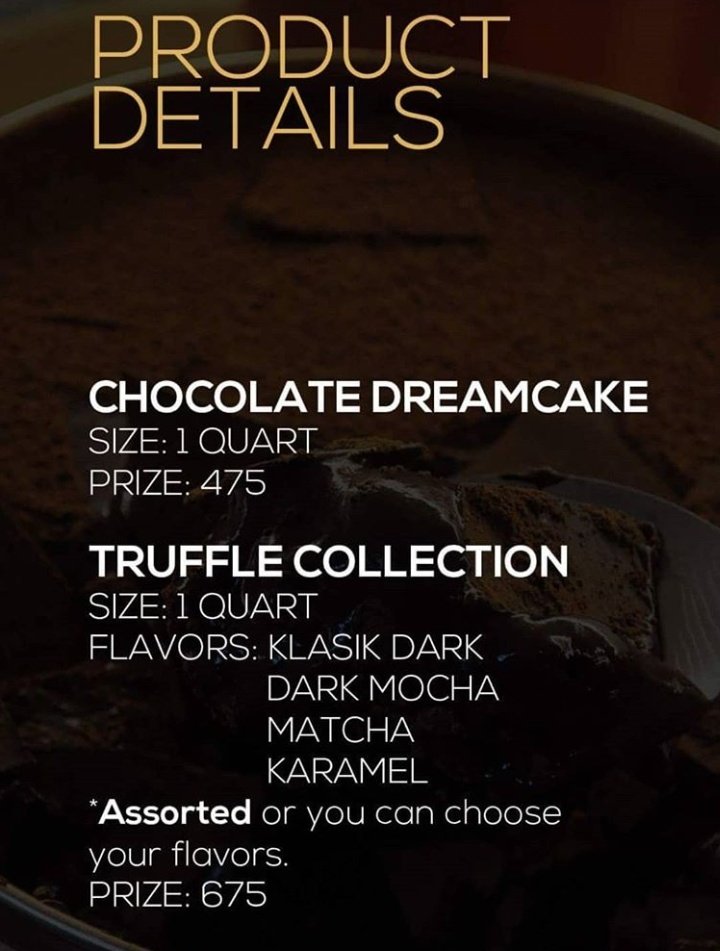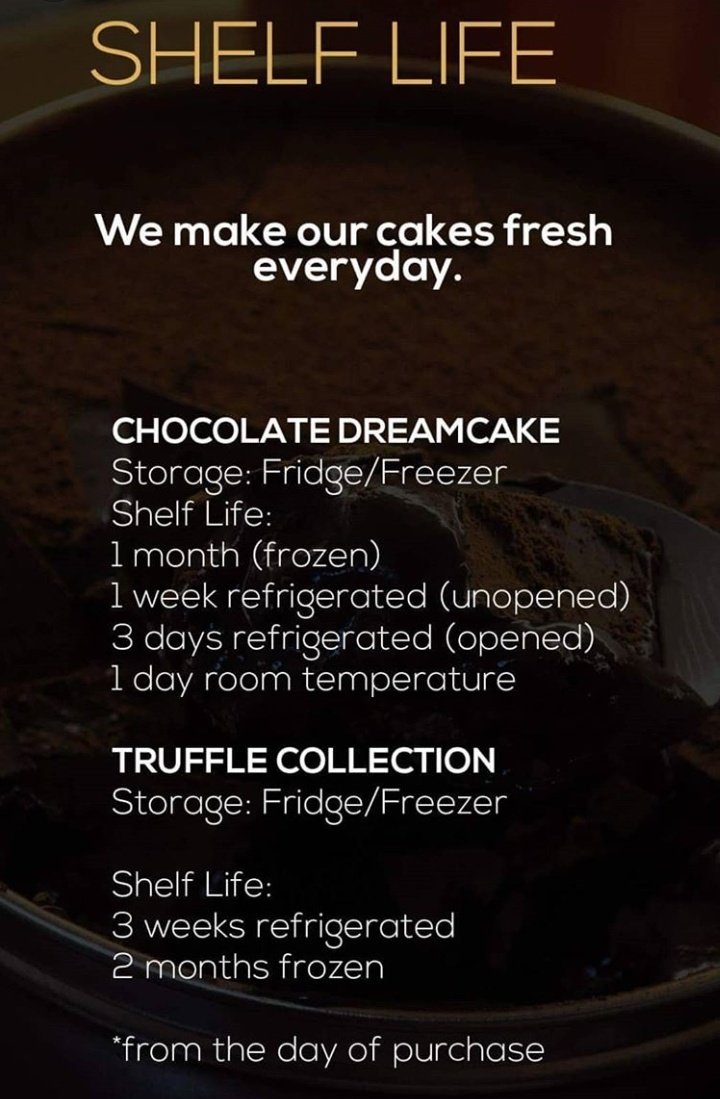 Did you know that there was a time when they stopped production because of tin can shortage? They were selling like 600 cans a day both from delivery and walk-in orders.
As of today, they are open for reservations for pick-up. Better to check also their IG account if they are open to walk-ins on a particular day.
To order for scheduled pickup, send a private message to their Facebook page. Wait for confirmation of orders. They will be sending you the total amount and payment details. For walk-ins, pay at their commissary store counter. It's a first-come, first-serve basis. They sold out fast!
If you will also notice, there are already a lot of bakers making their own version of this choco dreamcake. Well, you have to try the original from Le Sucré Lab. It now belongs to our top list of our most loved chocolate moist cake together with Polly's and Hungry Pac. We have yet to try other trending ones like Big Al's, Choco Liquor Cakes by Maricar and OMG Chocolate Cakes by Jen.
Le Sucré Lab
FB: https://www.facebook.com/lslchocolates
IG: https://www.instagram.com/lslchocolatesph
Address: 3rd Flr Market Plaza (Suter cor. M. Roxas), Sta. Ana, Manila
Contact Nos.: 09957757218 / 09287397246