Are you the kind of mom who loves to take family pictures like me? If yes, then you would probably want to organize those pictures and make it into a beautiful photobook as a keepsake of your family adventures.
I actually have thousands of photos in my hard drive but I was only able to make two photobooks which is of our family travel adventures. I used two different photobook software for those two. Recently, a friend recommended a new photobook service, Photokeeps, which I eagerly tried at once. I have a pending photobook project for my daughter's then 7th birthday celebration in Singapore and Malaysia. She chose to go to Legoland than have a big party. This must definitely be documented so that she has a remembrance of how we spent her 7th birthday.
Photokeeps offers an online experience on designing and ordering photobooks in the Philippines. There are a lot of pre-designed themes to choose from or you can make one from a blank template if you want to squeeze out the creativity in you.
You may choose from the different book shapes and sizes. I chose mine to be an 8×11 Portrait orientation starting at Php799.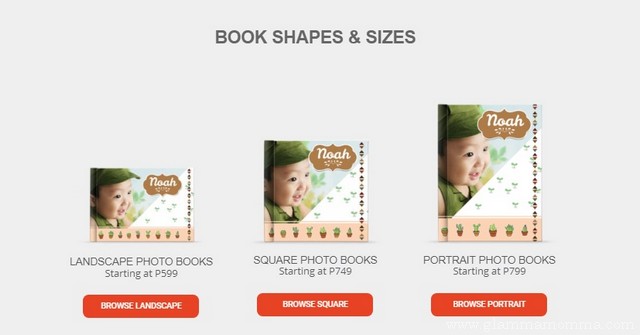 Then I chose the cover to be hardcover.
There are a lot of themes to choose from as seen below. I chose the Minimalist theme 🙂 You may also opt to do start on a blank template.
I then started making the photobook. The Photokeeps online software is very user-friendly and easy to navigate. Since I chose a theme, I just need to drag my photos into the photo boxes. But because I'm the type of person who's fond of customizing to be more personalized, I made of use different backgrounds, added some texts, changed page layouts and used some of the scrapbook items. The photobook's default number of pages is 20. I have a lot of pictures so I added more pages but has additional fee.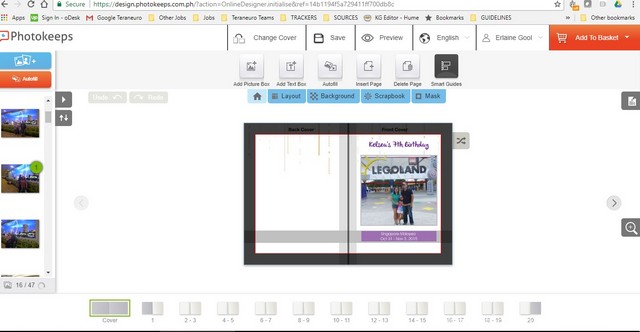 After making my photobook, I was able to have a preview of it before adding my order to the shopping cart. When everything's good, I already placed my order and paid using my credit card. Don't worry, submitted info are encrypted using Secure Socket Layer (SSL) protection. I then received a confirmation of my order both from the website and email.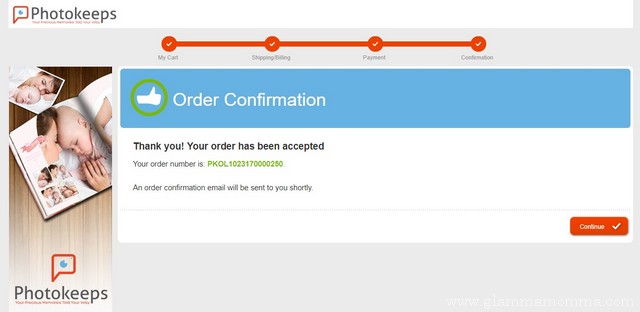 Shipping fee is Php150. I was informed that it would take 7 days for production and shipping. Well, it was a day in  advance when my photobook was delivered and it came with this nice and professional packaging.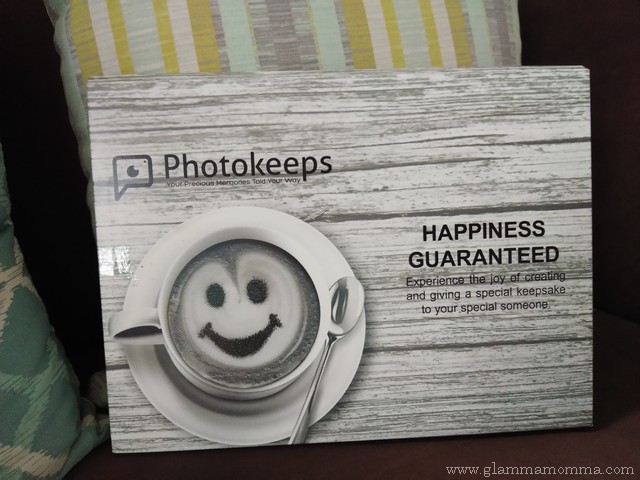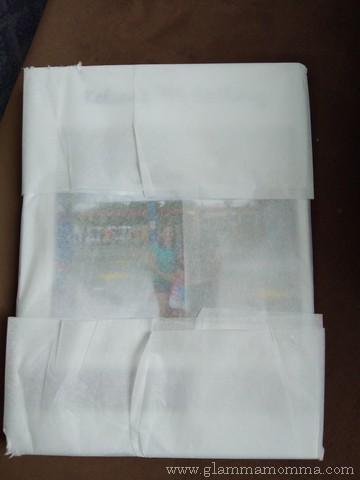 This is how the final output of the photobook looks like: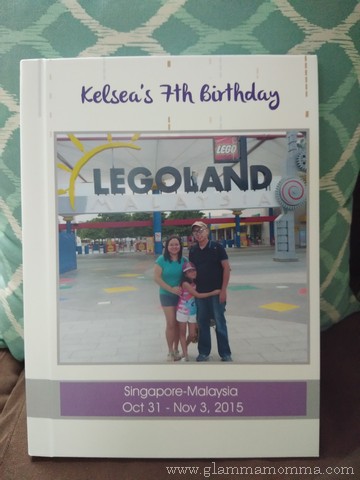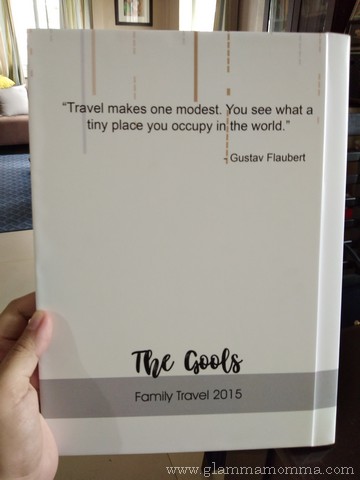 I always put a travel quote at the back of al our travel photobooks 🙂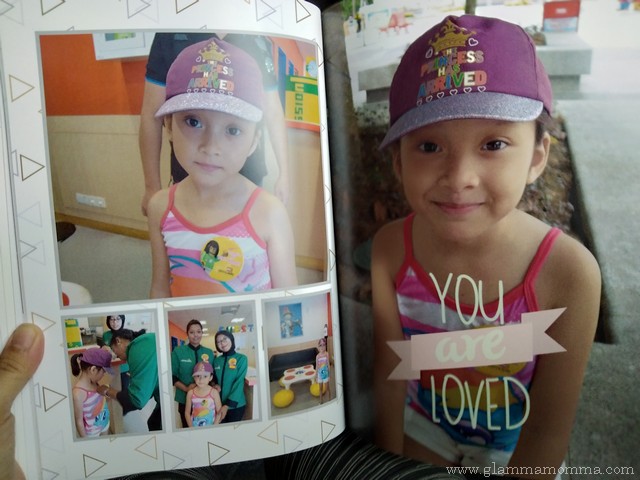 I love the quality of the photobook and the fast service of Photokeeps 🙂 What a smooth transaction! I highly recommend this photobook online service for the busy moms and the not-so-busy moms out there 🙂 Good memories with family must be well-documented with a good quality long-lasting photobook.
Now, as this blog post title says, you may get a 10% discount on all regular-priced photobooks when using my referral code. Just enter SPLAGT0318ECG as voucher code valid until June 1, 2018. Note: Voucher cannot be used in conjunction with another promotion. You may create and order your photo book now in https://www.photokeeps.com.ph.
Have fun making your photobook!