Easter is coming up soon and I have a long overdue post to share. Before we became a family of 4, our little family of 3 spent Easter in Tagaytay. That was the first time we've tried booking an Airbnb unit in Tagaytay Prime Residences before my sister and her hubby bought a unit.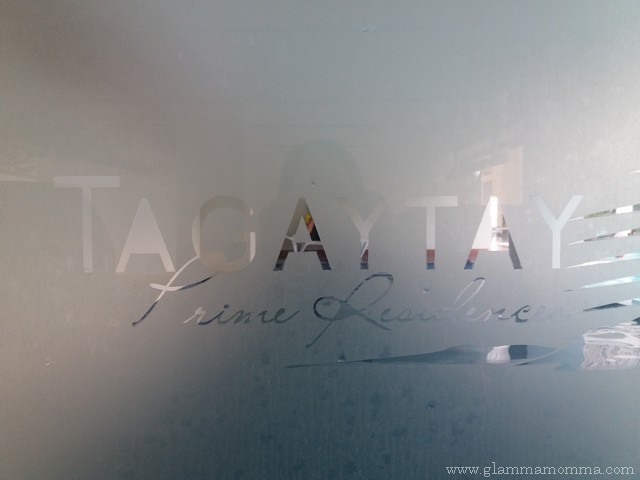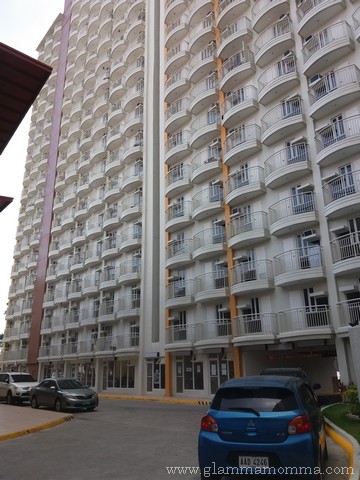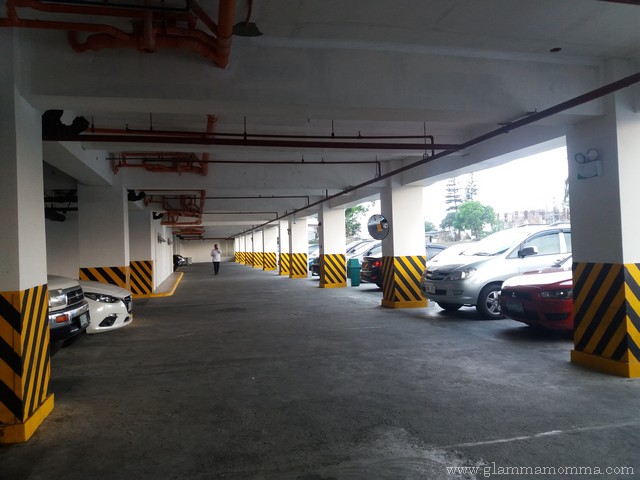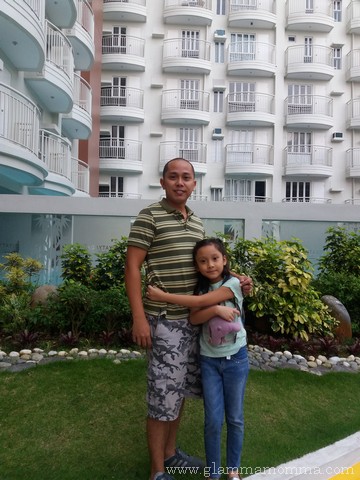 The unit we booked is one of the first Airbnb units in that building. We had a great time staying there because aside from its affordability, the location is very good and the unit itself was very clean, comfy and cozy 🙂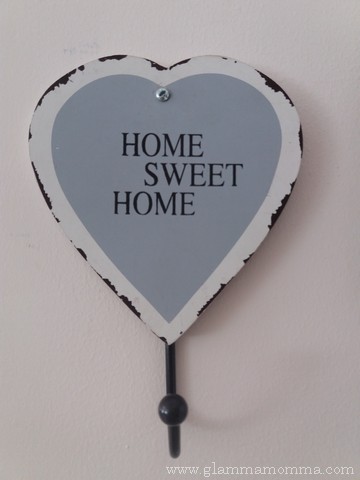 The gray and white interiors with a splash of yellow as the accent color was well-planned by the owners (my bro-in-law's brother and his wife). Here's my daughter trying out the bed first.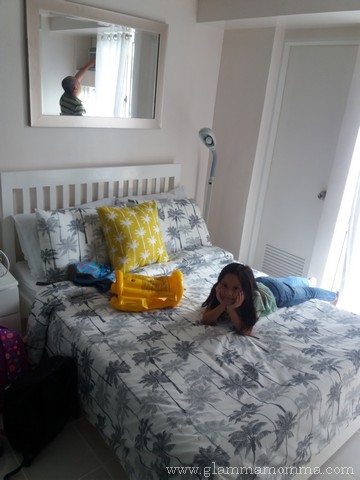 The bedroom has a closet to hang our clothes and keep our belongings.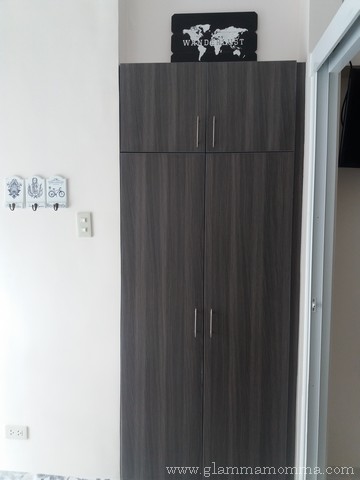 There's also a yellow accent chair in the balcony in case you want to check out the view and feel the fresh and cool Tagaytay air.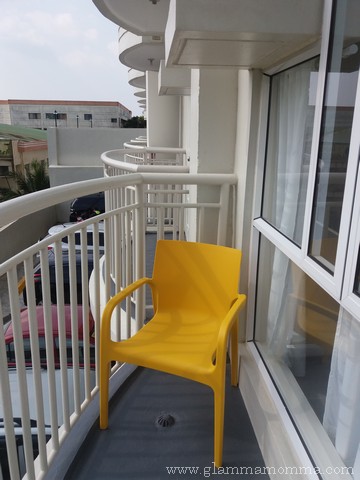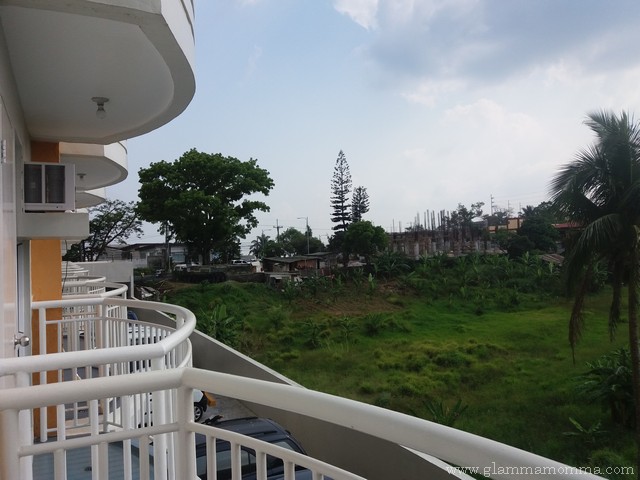 The kitchen is tidy and has all the basic kitchenware and cookware you need.
The dining area is very much minimalist and made use of the space wisely where you can store your other belongings in the shelves under the seats.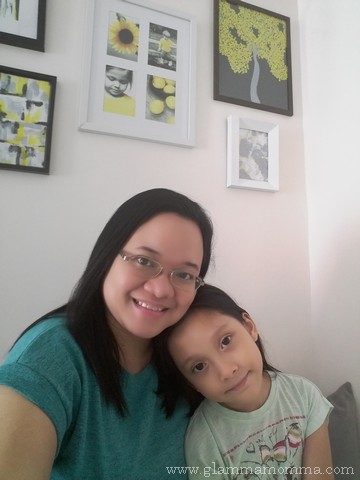 We also love the sofa bed in the living room where we can hang-out to watch TV.
The toilet and bath have separate doors which is default in all units in the condo.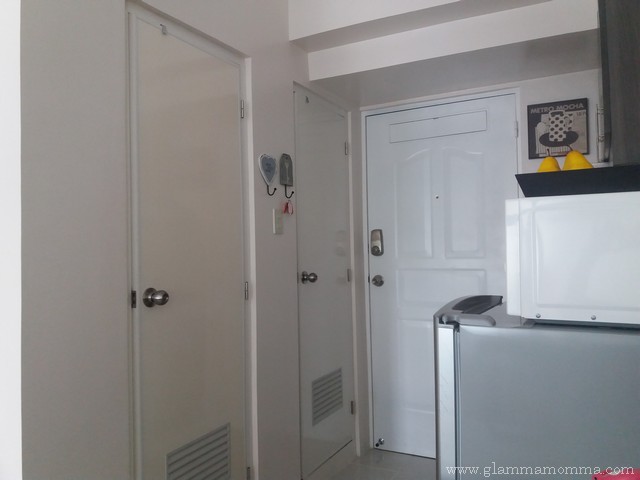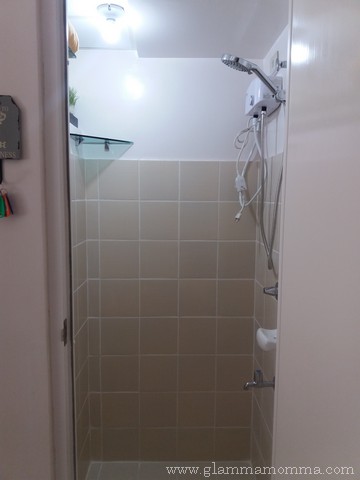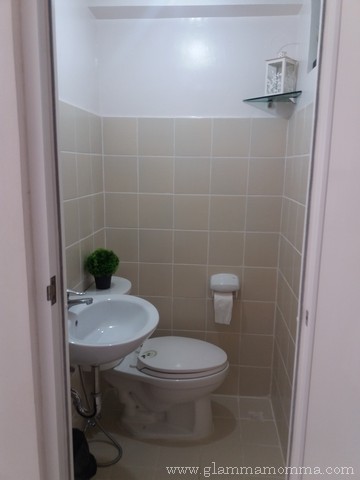 After the smooth check-in, we rested for awhile before going to Picnic Grove so Kelsea can go horsebackriding. It costs Php 300 per hour.
For dinner, we went to Diner's to have their famous bulalo which is perfect on a cold night.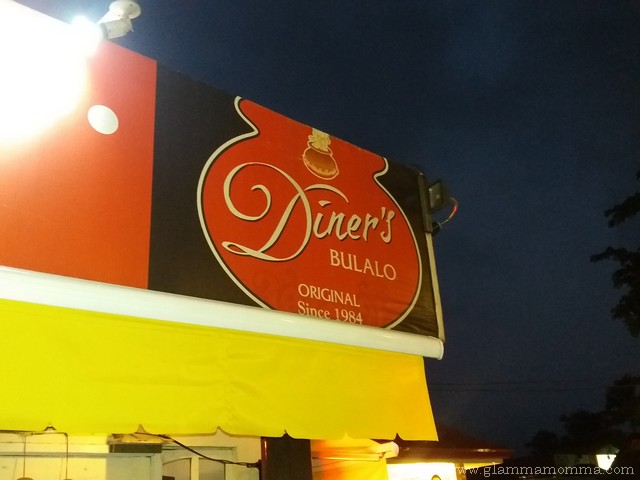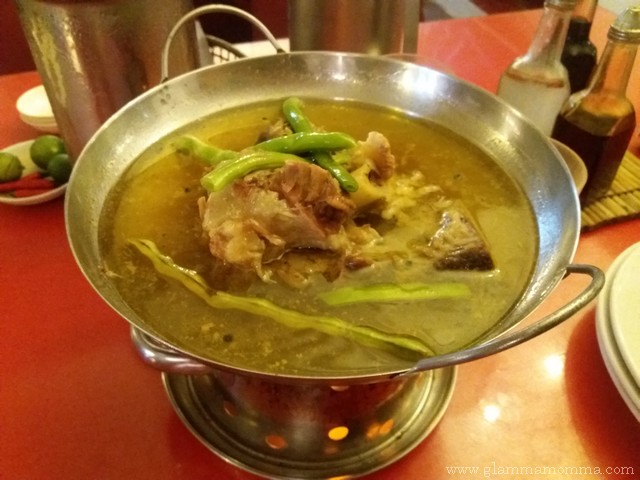 When we got back to the unit, Kelsea went to bed early. That gave me time to prepare a simple Easter egg hunt for her when she wakes up the next day which was Easter Sunday.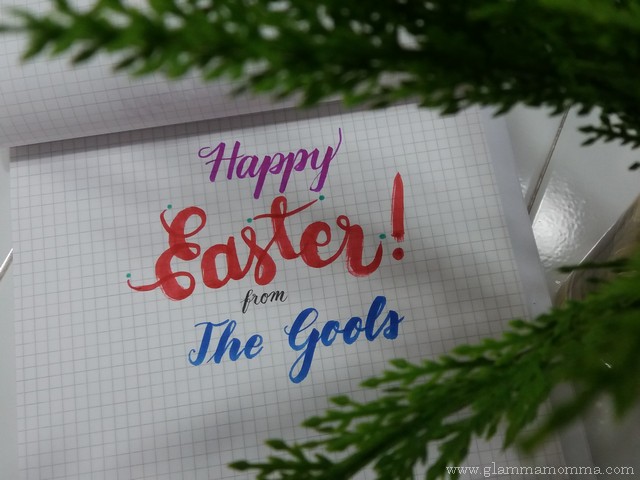 She loves surprise eggs  so I took out the ones I bought from the nearby 7-11 convenience store.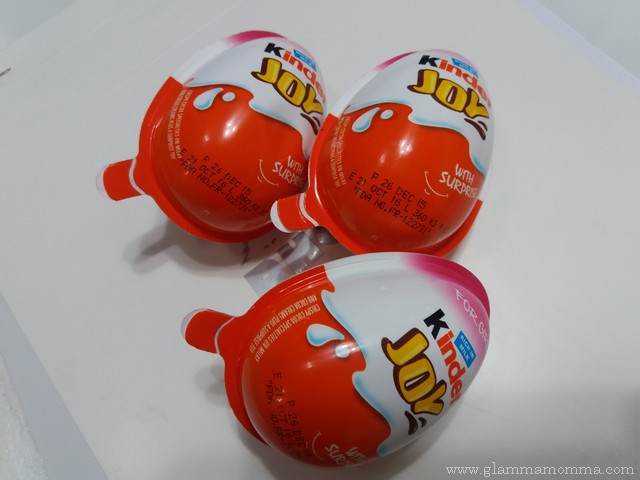 I wrapped them using the brown bag from the store (talk about recycling!) and made designs using my calligraphy pens.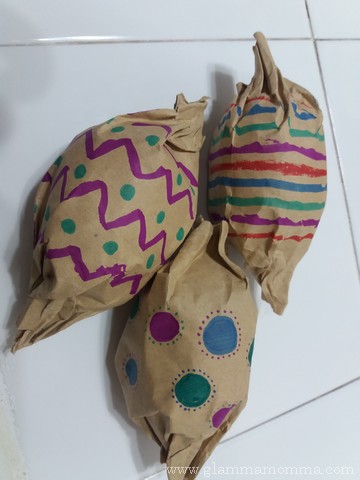 Then I placed those "Easter eggs" in strategic places inside the unit.
When she woke up the next day, she was very excited in doing the Easter egg hunt. She found them all! I should have prepared more of those eggs lol!
After breakfast, we went swimming. Water was cold so we only stayed for just a little over 30 minutes.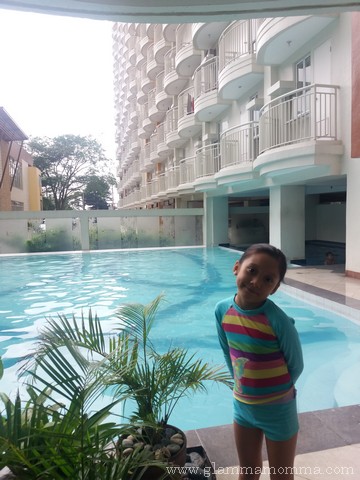 Before check-out, we went to the roofdeck to see the nice view of Tagaytay.

Thanks Joy and Paulo for our memorable stay in your airbnb unit! Definitely highly recommended!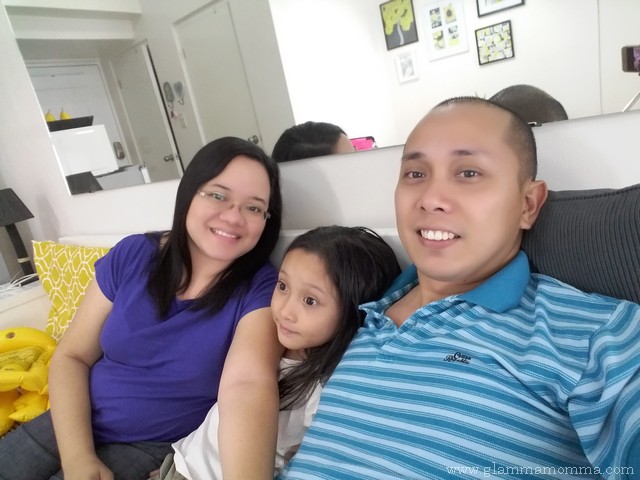 After check-out, we went on a road trip down to the winding road to see Taal volcano.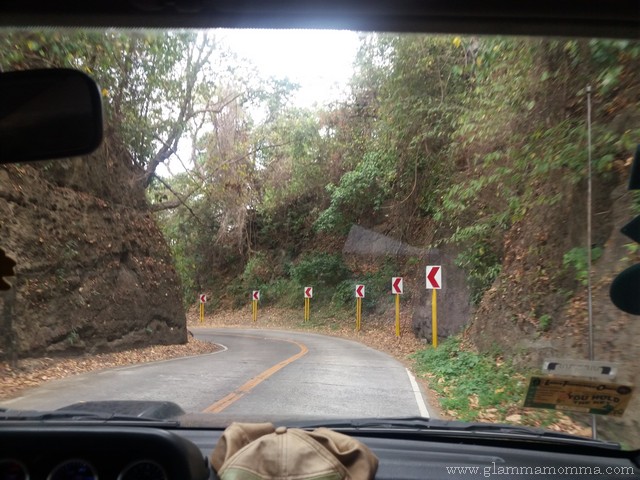 Can you see the buildings on top of the mountain? That's Tagaytay Prime Residences coming from our view near Talisay, Batangas.
Taal, you're so near but yet so far 🙂 Someday, we'll go explore you.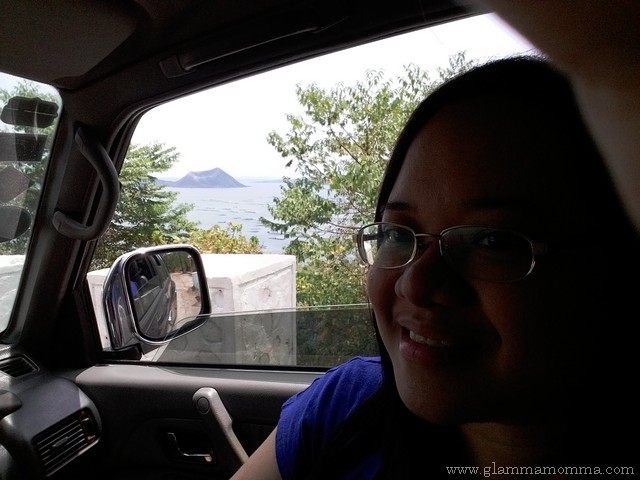 Before heading home, we had lunch in LZM Restaurant in their main branch in Silang, Cavite.
We went to LZM for their sinigang (Kelsea's favorite) and their famous gigantic boneless bangus. Yum!!!!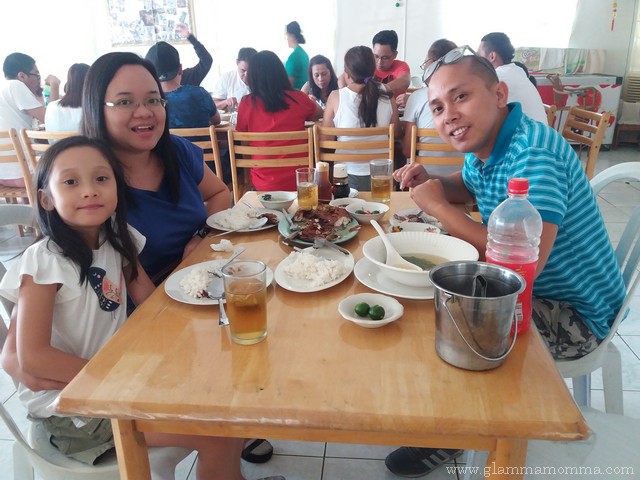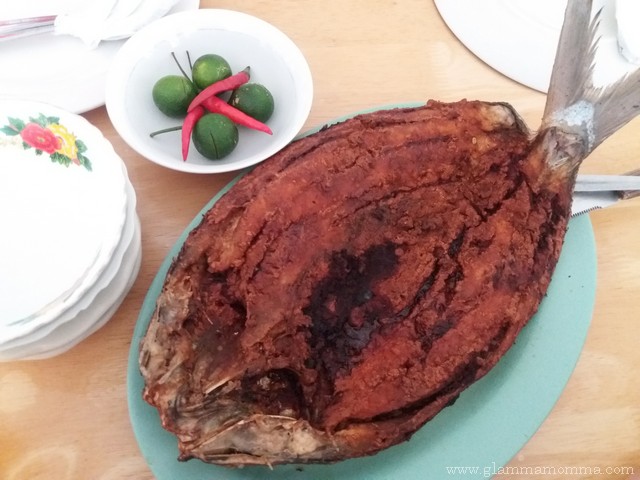 In less than a month, it will be Easter Sunday again. Where will you be spending yours? 🙂
For your Tagaytay staycation, you may book Joy and Paulo's airbnb unit in https://www.airbnb.com/rooms/9844763. Check out its updated look!