The second session of ATC's 2014 Summer Camp for Arts and Crafts was all about animals. It started with a short warm up with the kids by singing songs about animals. The young and energetic teachers got the excited kids engaged with the songs which made them look forward more to the projects they will be doing.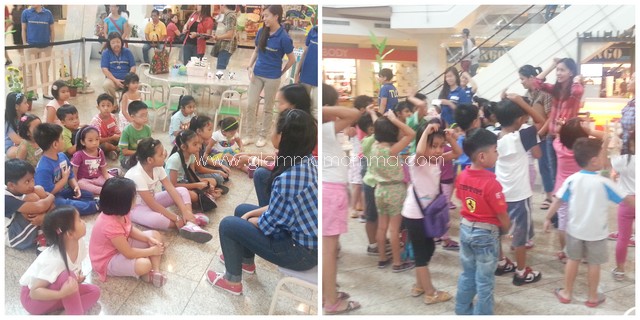 On that day, there were 4 projects to choose from:
1) Draw Your Own Barn
My daughter Kelsea and her cousin Charles chose this first activity. Here, the kids showcased their creativity by making their own version of a barn in a farm. One of The Learning Child School's teacher showed them a sample for inspiration. The only materials needed for this activity were a sand paper and oil pastels.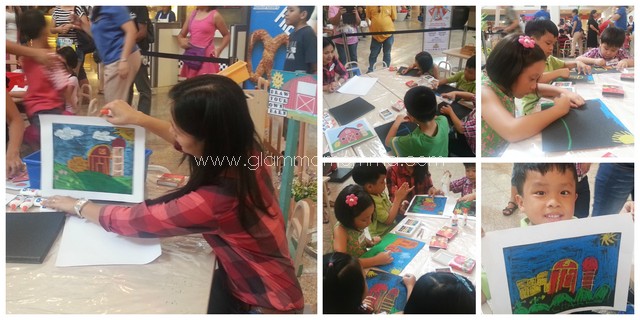 Here's Kelsea's masterpiece: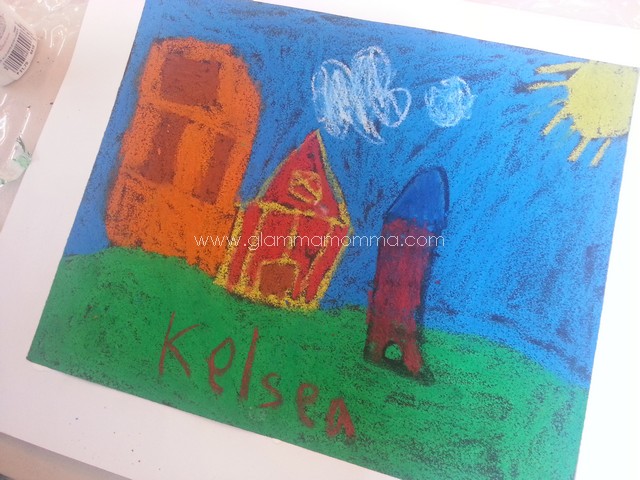 2) Make Your Own Animals
In this station, the kids can make their own sheep, pig or cow using foam sheets, paper cups, cotton balls, glue and wiggly eyes. The patterns were already pencil-traced by the teachers so the kids can just cut and paste away.
I can say that Kelsea is very good in her cutting skills. I started letting her use kiddie scissors since she was 2 years old. We had lots of cutting and pasting activities at home.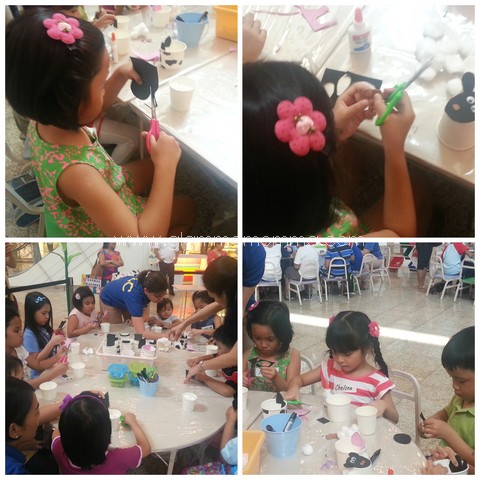 Kelsea's bestfriend Chelsea and her classmate were able to join them too. Below are the finished products: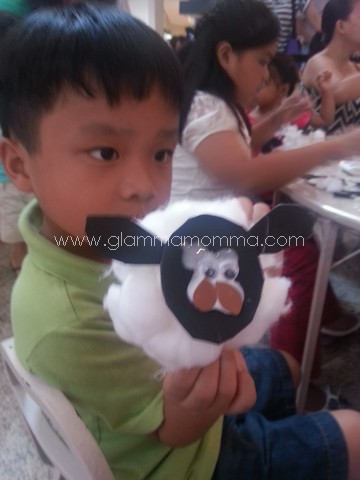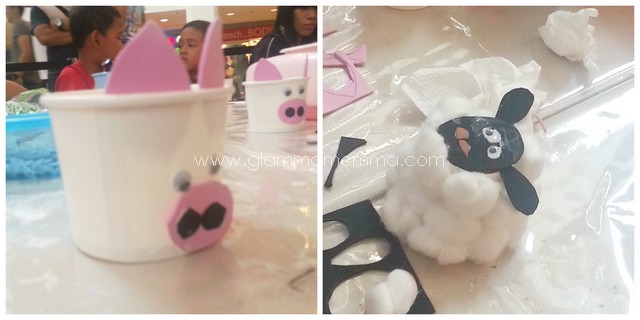 3) Chicken Hat
Another station was making a chicken hat (see chicken hat beside the teacher in blue). The materials used were colored papers, scissors, glue and wiggly eyes. Again, this is a practice activity to hone the fine motor skills of the kids using cutting and pasting.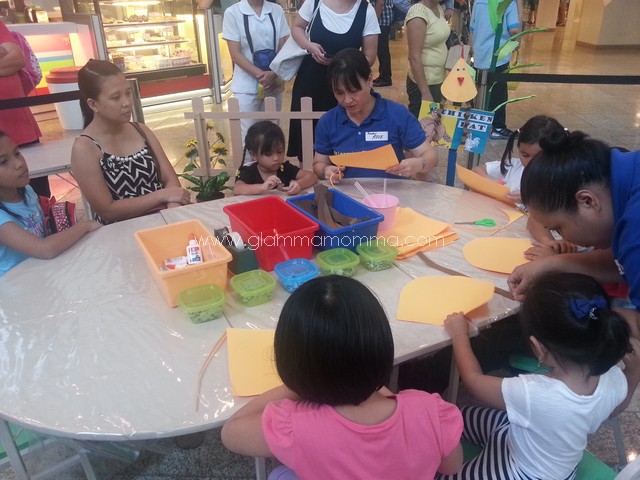 4) Animal Craft
This section was intended for bigger kids since there were more details and connecting parts to make a 3D animal. It was like enjoying mine craft.
This session was better planned than the first session you can see here where there was only one main activity. With all the projects they finished for that day that can be brought home, I needed to buy a paper bag to keep them all intact. The kiddos were so proud of their work 🙂
After getting their hands busy, the hungry kiddos were ready to fill-in their tummies with our favorite Jamaican Pattie 🙂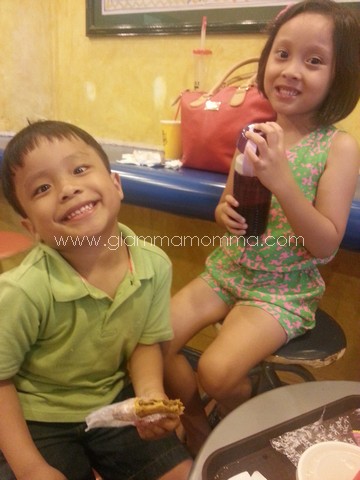 You can all try the activities mentioned above in your own homes and bond with your children. The materials used are all inexpensive and can be easily bought from National Book Store which is one of the sponsors of the event. The one I loved most above was the sand paper activity 🙂 How about you? Which one would you like to try first?