Valentine's Day is coming up and I'm sure you're looking for a romantic place to bring your special someone. I'd like to share with you one of the must-try hidden romantic restaurants in Tagaytay my former officemates-turned-kumares and I, together with our families, tried last holiday season. I've heard raving reviews about this resto so we decided to try it out since one of my friends is from Mendez which is very close to Tagaytay.
Marcia Adams is a Tuscany-inspired Mediterranean restaurant located in the border of Tagaytay and Alfonso in Cavite. The road going to this resto is the road turning right just after Residence Inn Zoo. We used Waze and Google Maps to find its location.  I didn't see any signage of the name of the resto but what you won't miss is this door.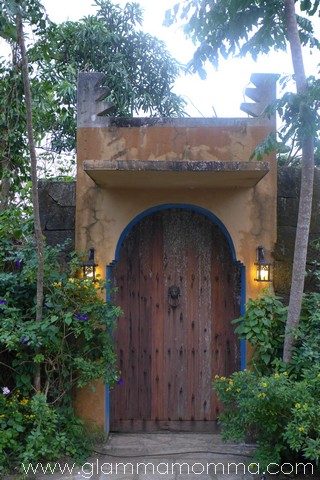 It is highly recommended to place a reservation to ensure seat availability. The contact person replies within the day and was very accommodating in granting our special requests since we went with kids and a senior citizen. Ample parking is provided in front of the resto and along the street.
When you enter the property (I think it was a a house before that was transformed to a restaurant), a path surrounded with garden with lead you to the dining areas.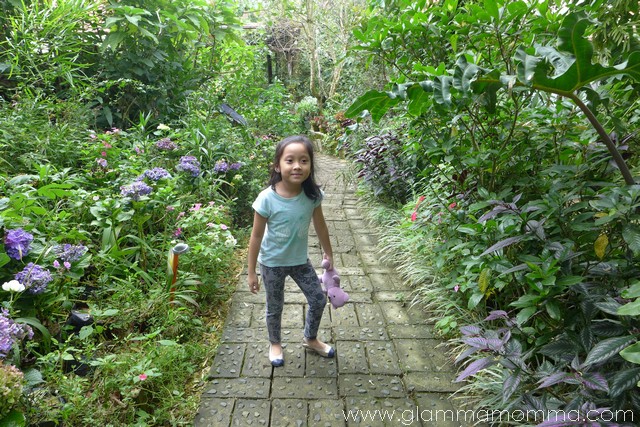 I also noticed these bricks and can't help but take a picture of it 🙂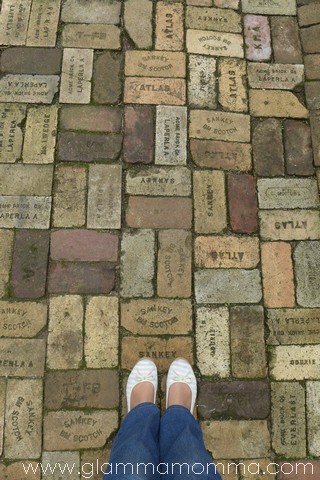 There are many dining areas in Marcia Adams. Upon reaching the end of the path, on the left is this dining area where our reserved seats were.
This area was very cozy and I love how they set it up.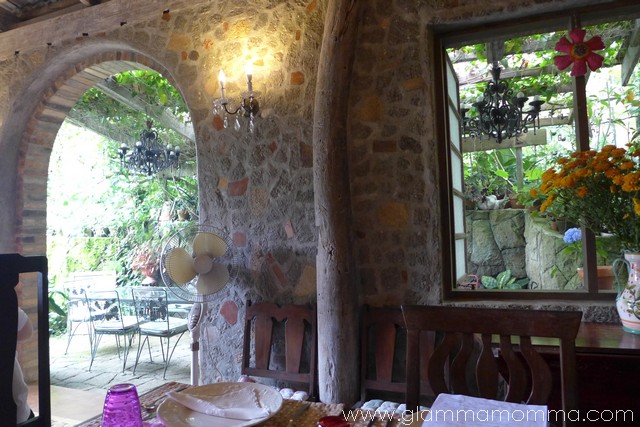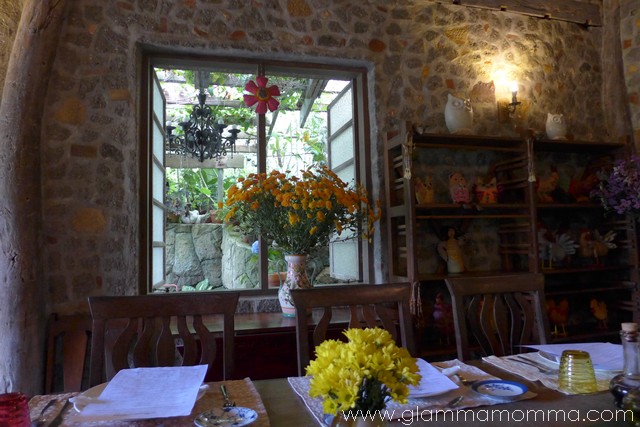 This hallway leads to another dining area. Unfortunately, I wasn't able to take a photo of it since it was occupied by a private group.
Behind this table, you can view their open kitchen.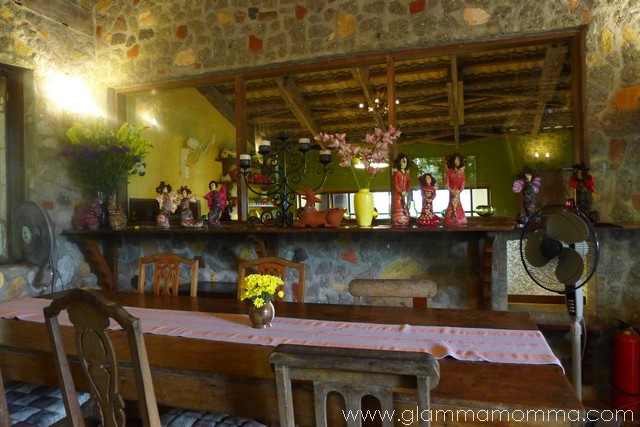 While waiting for our companions, I roamed around to take photos of the surroundings. Here are the other dining areas that are al fresco. Perfect in a Tagaytay weather!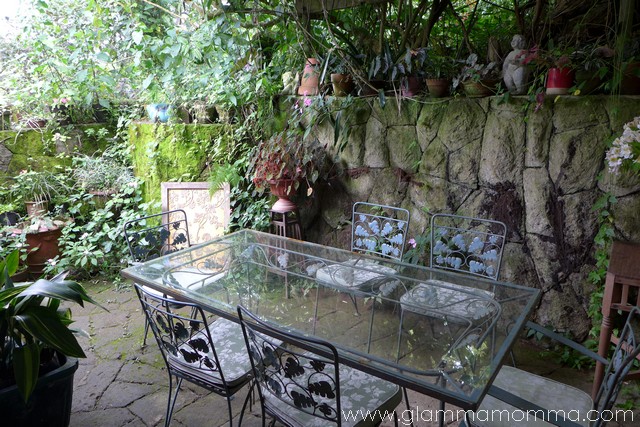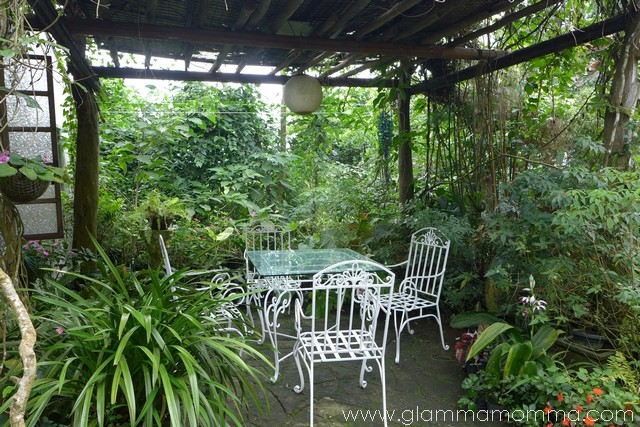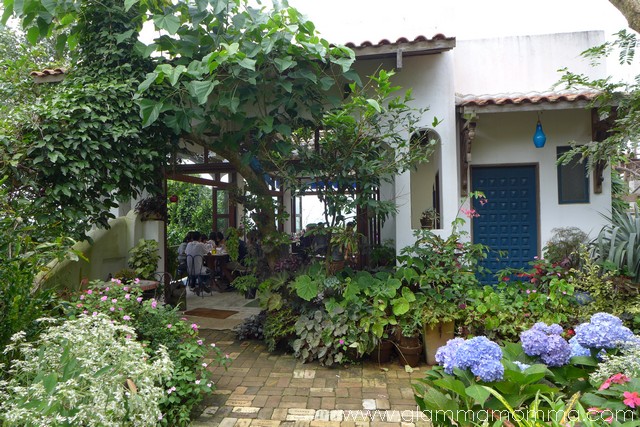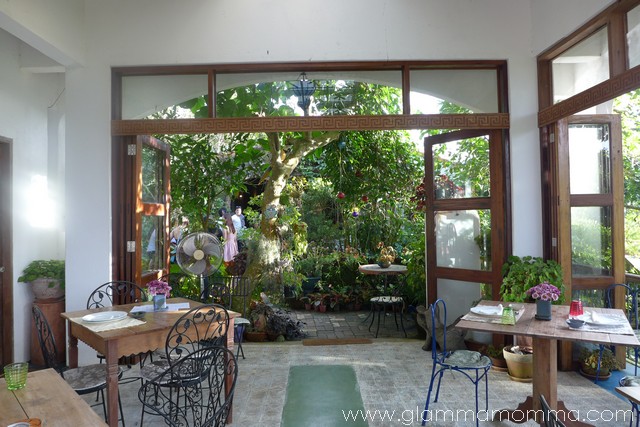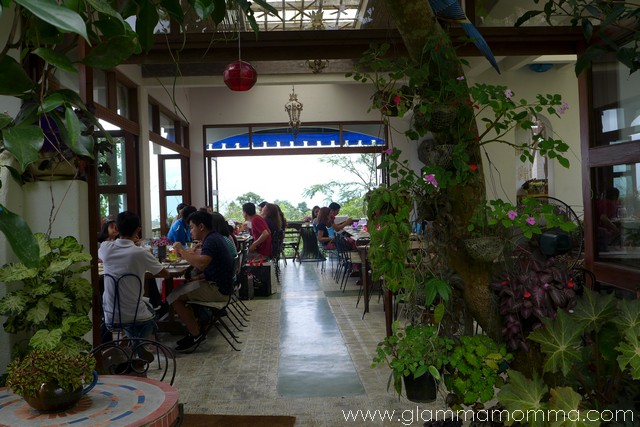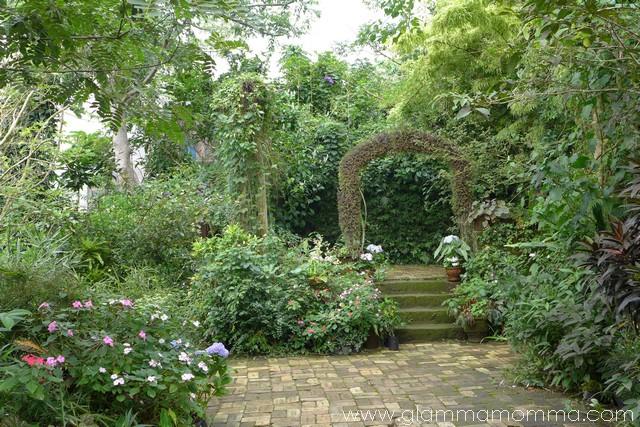 I must warn you that when you decide to dine here, make sure that you are not too hungry to eat since they prepare your food only at the time ordered and will take around 30 minutes waiting time. Well, it was all worth it 🙂
Marcia Adams' Menu changes from time-to-time depending on the date of dining and maybe if there are special occassions to celebrate like Valentine's or Christmas. That is why it is printed in paper. At the time of our visit, here is the menu: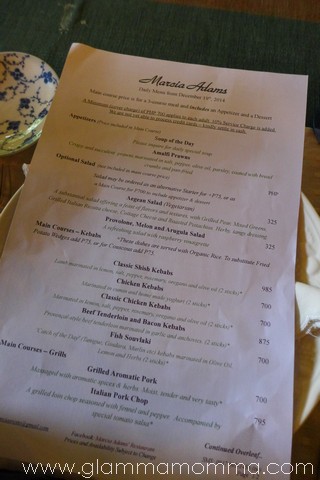 For a minimum cover charge of Ph700 per adult (since this is the minimum price of the main courses), we got to have a 3-course meal which includes:
– a choice of one starter (soup or appetizer)
– a choice of one main course (served with organic rice; can be substituted with fried potato wedges or couscous)
– a choice of one dessert
Salad is optional but may be ordered as an alternative starter with an additional price or as a main course. Main courses are either kebabs, grills, stews & casseroles or pasta. We all got different dishes so that we get to taste a bit of each.
While waiting for our food, we were served with complimentary bread to be enjoyed with balsmic vinegar and olive oil.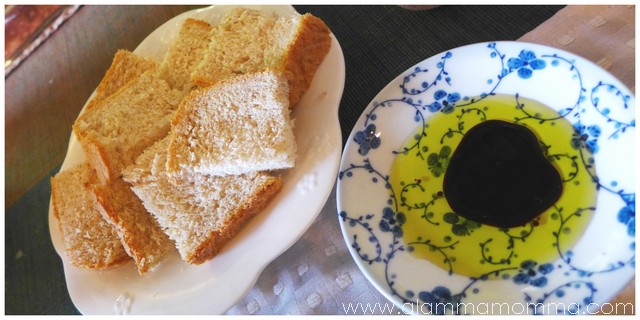 Here are what we ordered. It will surely get you hungry while looking at these pictures 🙂
Amalfi Prawns (Crispy and succulent prawns marinated in salt, pepper, olive oil, parsley, coated with bread crumbs and pan-fried) – This tastes so good!!!!
Soup of the Day (Minestrone Soup)
Carbonara Special (Spaghetti with Egg and either Bacon or Smoked Mussels)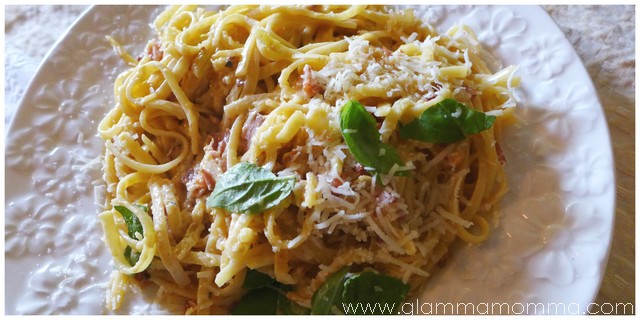 Italian Pork Chop (A grilled loin chop seasoned with fennel and pepper. Accompanied by special tomato salsa)
Grilled Aromatic Pork (Massaged with aromatic spices & herbs. Moist, tender and very tasty)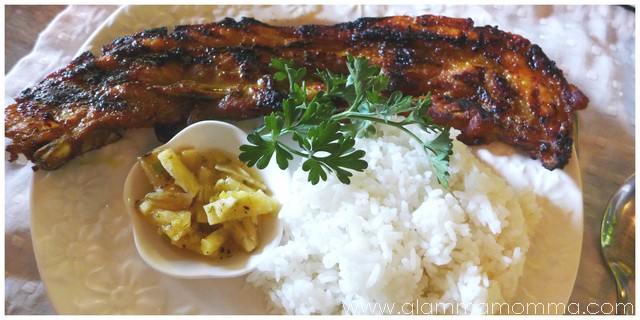 Chicken Kebab (Marinated in cumin and home made yoghurt (2 sticks))
Corsican Beef Stew (a hearty rich stew)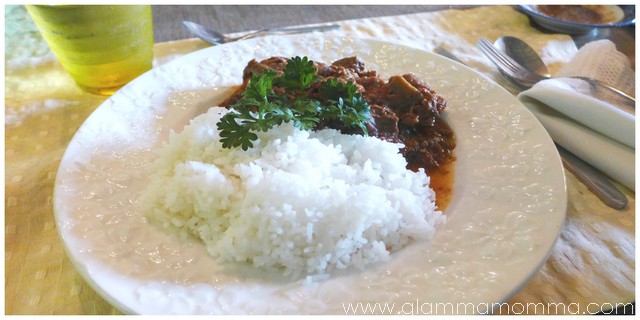 To satisfy our sweet tooth after a hearty meal, we enjoyed these desserts:
Banana Split with Chocolate Ice Cream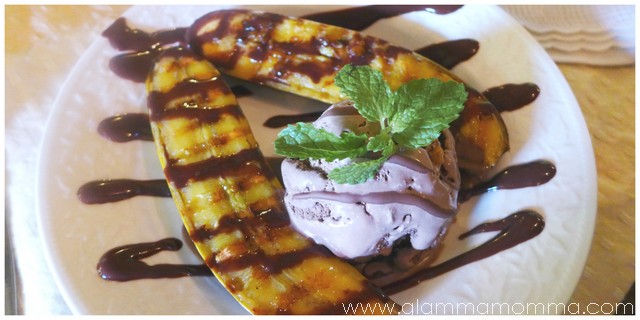 Fried Bananas with Chocolate Dip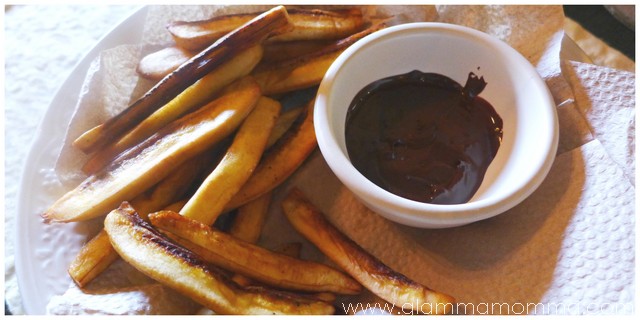 Pavlova (Meringue topped with whipped cream, bananas, kiwis and passion fruit coulis)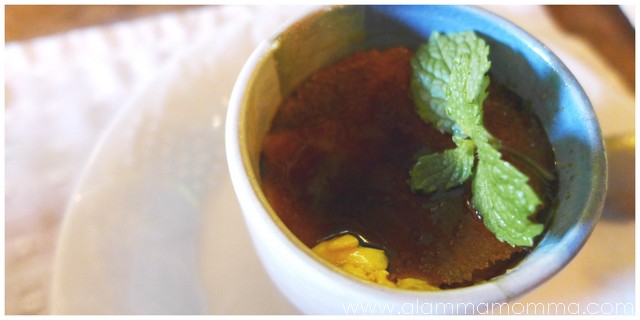 Our bill was enclosed in this purse. 10% Service Charge was added. They don't process credit cards yet so make sure to bring cash.
We surely enjoyed our food and had  a great time catching up with our dear friends.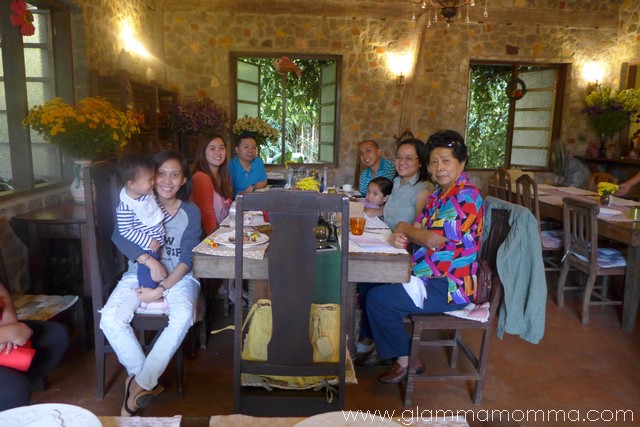 My husband and I were personally satisfied with our dining experience in Marcia Adams and we will definitely come back 🙂 For those bringing kids and dining in the afternoon to early evening, I suggest to bring insect repellant because we saw some mosquitos maybe because of the garden. Other than this, it is a very safe and comfortable place to dine in with your family, friends or your date.
You can view here their menu special for Valentine's Day (February 4, 2015).
Marcia Adams' Restaurant
Address: J.P.Rizal St, Brgy Sikat, Alfonso, Cavite
Mobile: 0917 801-1456
Email: marciasresto@gmail.com
FB: https://www.facebook.com/MarciaAdamsResto