What kind of toys do you usually buy or let your kids play? There are a lot to choose from in toy stores. Every year, it gets harder and harder which to pick since there are always new ones being featured depending on a toy or character's popularity. Some are only seasonal and just trending. But did you know that there are toys that are made for all seasons? Yes, there are! Wooden toys is the way to go 🙂 Not only they are environment-friendly, they are also very safe to play with, especially for babies and toddlers, and lasts very long unlike those made of plastic, toxic and breaks easily.
Where do we find these wooden toys? They can be seen in some shelves in the toy stores in the mall but only limited kinds and most are very expensive. You can also check out online sellers of wooden toys in Facebook and Instagram. To save time, let me recommend one of them 🙂
Laura, my nawie sis, is the founder and owner of Hands N' Mind, a reseller of educational wooden toys and other toys that contribute to a child's physical, emotional, and mental growth. She and her husband sell these toys online and in their physical shop in Ruins BF Homes in Parañaque.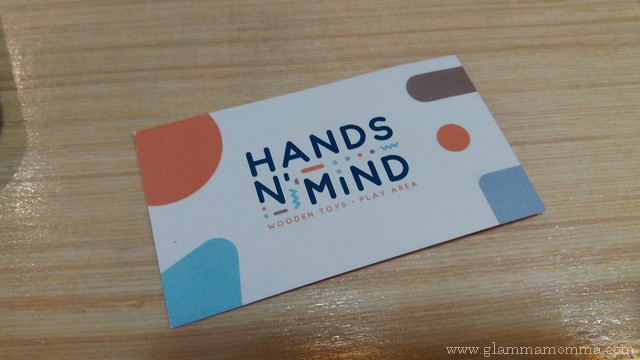 Because of their advocacy in child learning and play time to develop a child's different kinds of skills, they created a new project which made moms like me very excited 🙂
Last September, Laura invited the South nawies on the soft opening of the Hands n' Mind Wooden Toys and Play Area at the 2nd floor of Pergola Mall in BF Homes, Parañaque. We didn't mind travelling all the way from Cavite to try the play area. It's also the time to meet again our fellow nawies and let our kids play altogether.
The kids were very excited not only because of the wooden toys but the thought of actually playing a lot of these toys with friends too. Upon entering the store, you will see the play area on the left while on the right are some of the wooden toys they sell.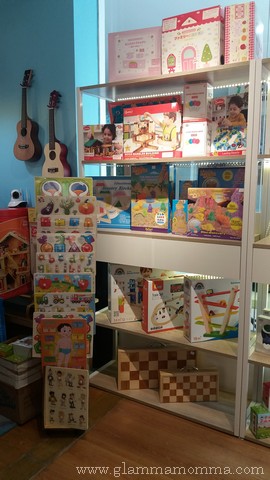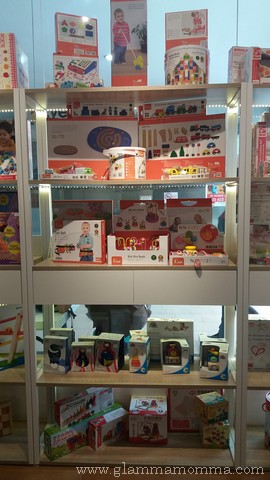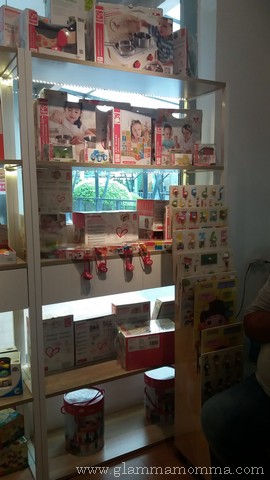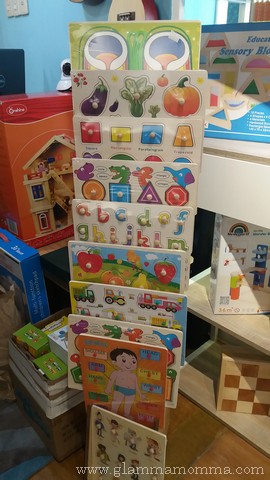 In every play area, there are always house rules to keep the play neat, safe and peaceful.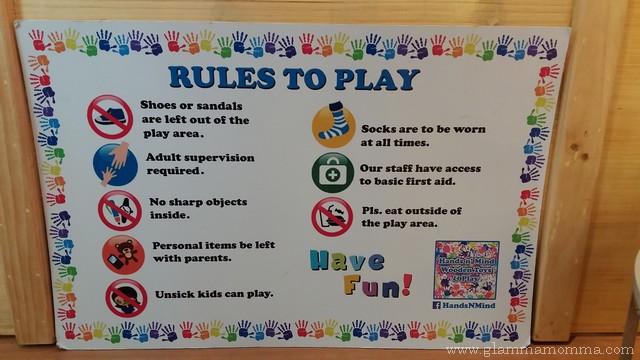 Don't worry if you weren't able to bring socks because you can buy from them. Before entering the play area, the parent or guardian must fill up and sign the registration form first for proper identification and security. Belongings can be kept in the shelves they provided for free before entering the play area. Don't forget to put hand sanitizer!
Toys are also available outside the play area for those waiting for their turn to be accommodated.
Upon entering the play area, the slide will surely attract the kids 🙂
My son Zane, who's 4 months old that time ,also enjoyed playing with the toys. He wants to get and hold all of them. I let him try the slide too 🙂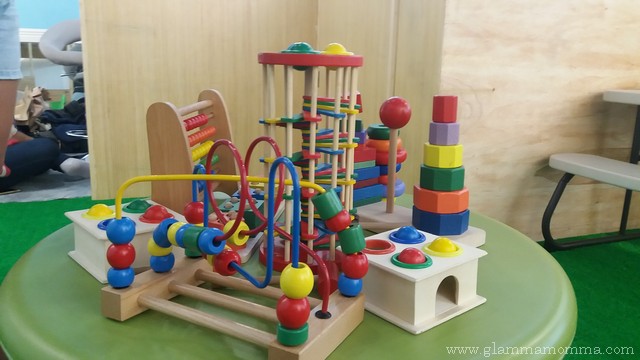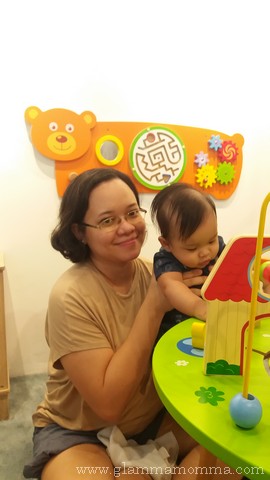 Here's Kelsea playing one of the wall-mounted games.
My very good friend Faye came too with Maia. Kelsea and Maia's favorite was the big doll house.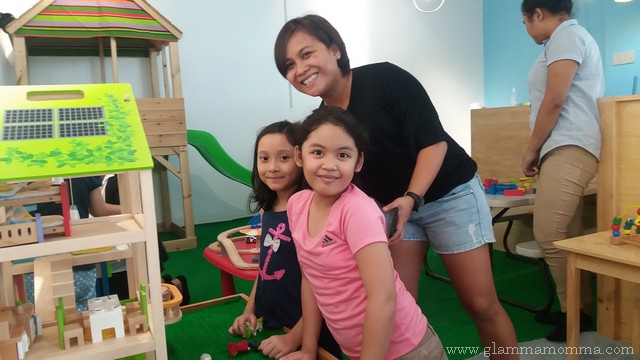 Kids love to pretend play that's why toy kitchen sets were also in the play area.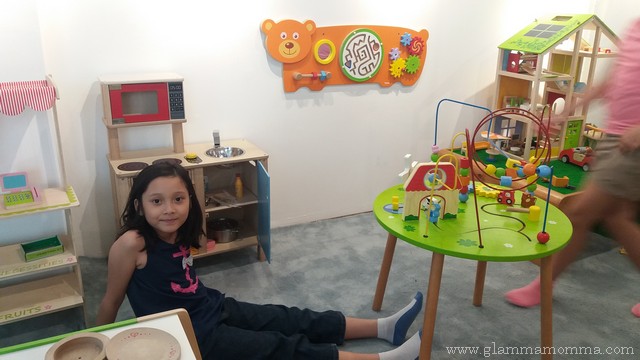 More kids arrived so more fun for them!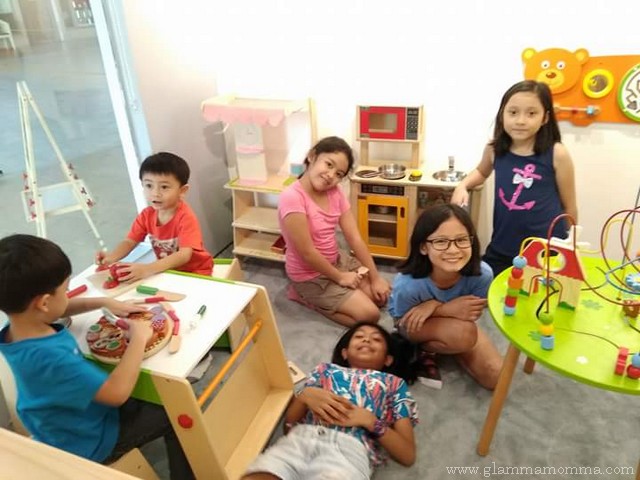 Moms need not worry about the place's sanitazion because the play area is UV Care protected.
Here are the rates in case you want to bring your kids to have fun and meet new friends: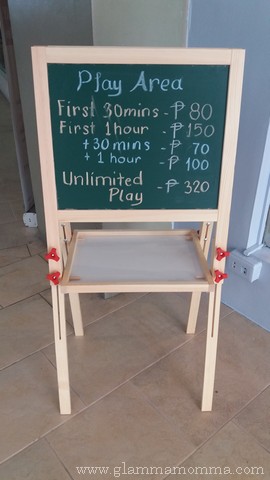 Thanks Laura for inviting us! Remember when I told you what Kelsea told me? She wants to go there everyday! If only we could. But we will surely come back 🙂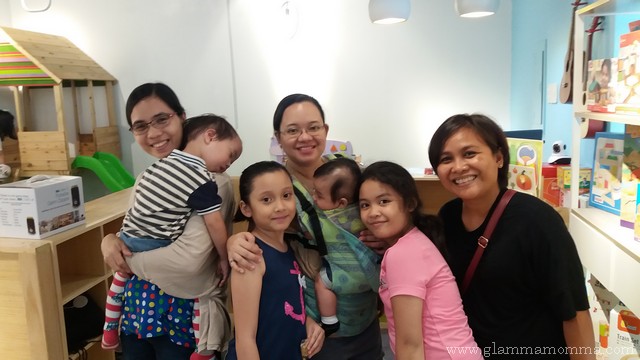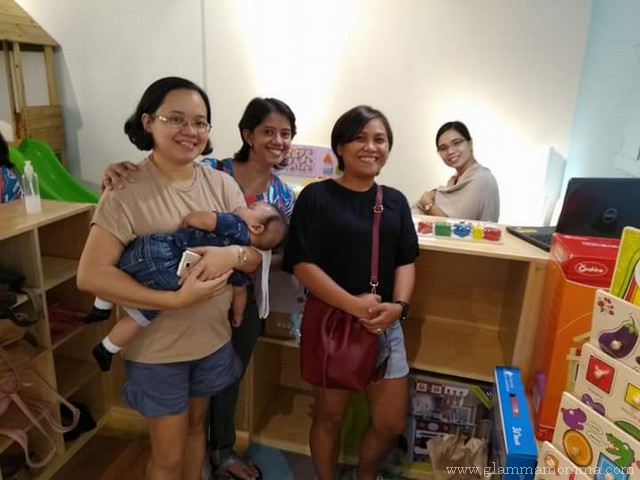 Hands n' Mind Wooden Toys and Play Area already had their grand opening last October and the establishment even became more attractive to the kids. Here are photos I borrowed from their Facebook page: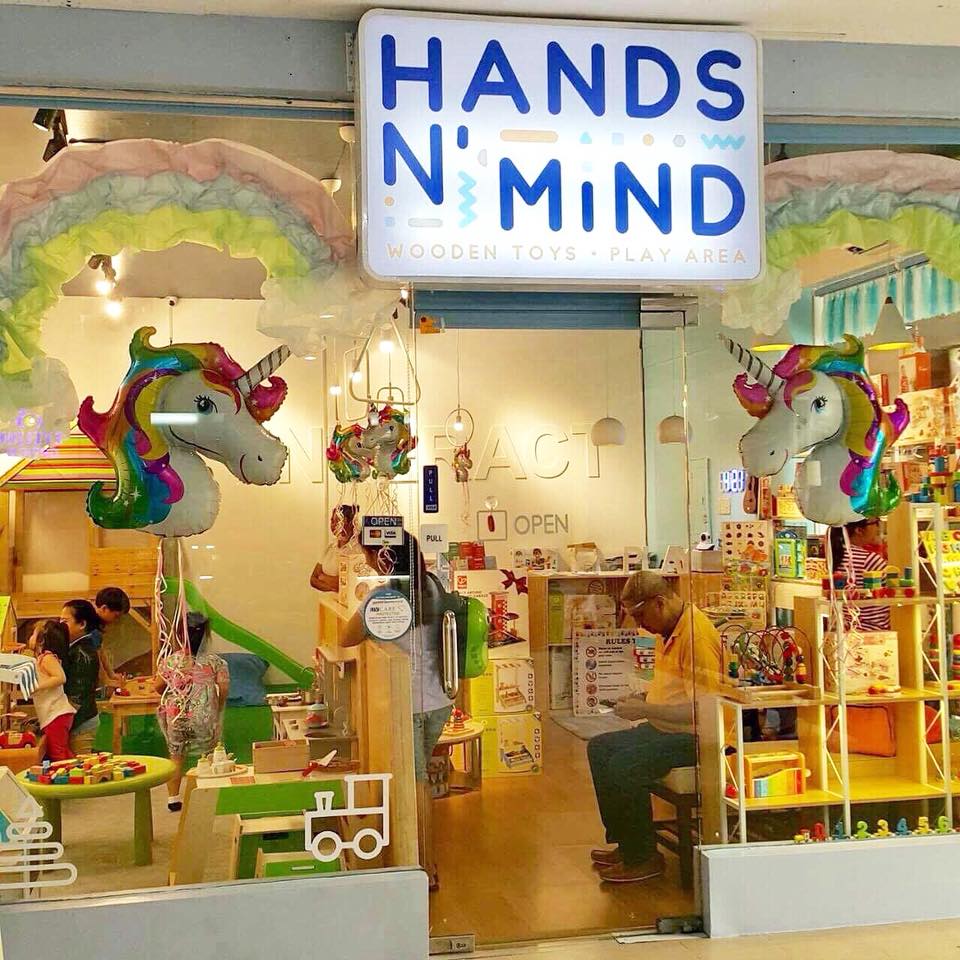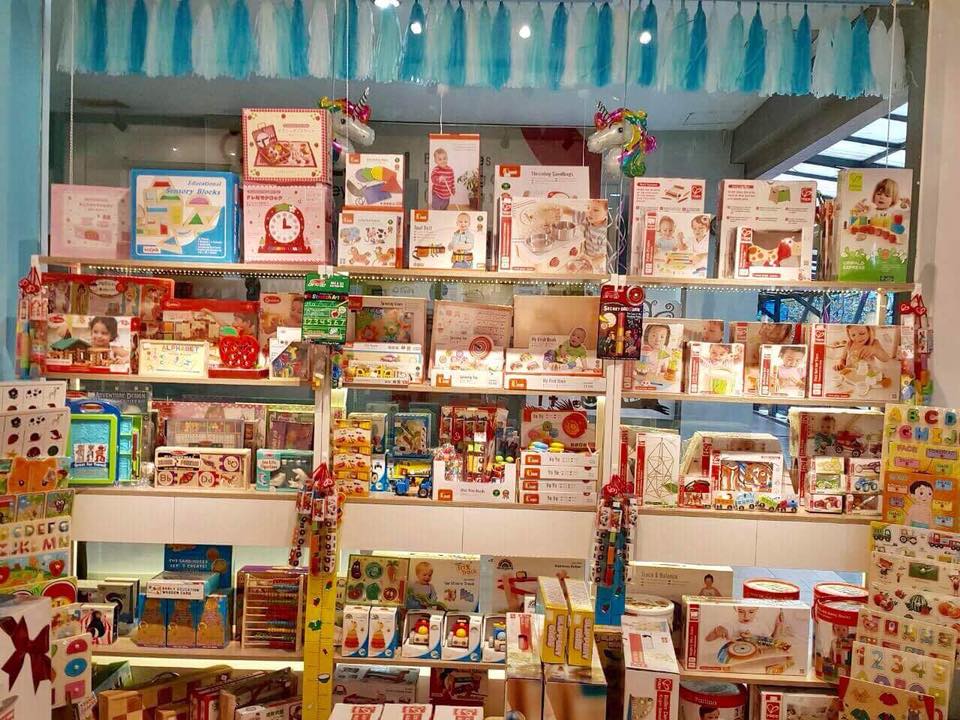 By the way, they also cater to kiddie parties and weddings too. You can avail of their Hands n' Mind Mobile Play Area Service. Just send them a message for the current rates. Here is a sample play area set-up they did on our friend Rachel's son's birthday party last year.
Did that get you excited? 🙂 For more info and inquiries, just send a PM thru their Facebook page https://www.facebook.com/HandsNMindToys/.