A few weeks before my birthday weekend, I was searching for an affordable and decent place to stay overnight in Tagaytay. The reason for this is because of a dear friend's wedding in Tagaytay Midlands. We were supposed to get a family room good for 4 adults and 1 kid. As much as I want to stay in a posh hotel or resort in cool Tagaytay, it won't be worth-it to spend much since we'll be out the whole afternoon until evening. So we decided to settle for a less expensive hotel.
We were choosing a place to stay either near the wedding venue or near the "after party" venue which is in Taalena. I decided to look in Agoda for recommended hotels in Tagaytay. The famous Keni Po was already fully booked. The next one with very affordable rates and with high ratings is Tagaytay Haven Hotel in Mendez. They allowed pencil booking so I booked a family room (starts at PhP 2,650) for us. Unfortunately, our dear married couple friends can't stay overnight anymore. So I decided to look for another place to stay nearer the restaurants overlooking Taal Volcano. The pictures of Windy Ridge Hotel and its location (near the rotonda) got me interested. Their standard room (without a window) costs PhP 2,800 with breakfast for 2. Not bad. So I called their hotel and made a booking. I didn't bother searching for reviews and testimonials about this hotel. But when I did a day before, the few reviews in Agoda were not that good. I was hesitant but didn't cancel yet the booking.
Saturday came and we prepared early to go to Tagaytay to have lunch with my former officemates before going to the hotel and the wedding.  We just had a quick McDonald's lunch then dropped off Karen to David's Salon to be made-up since she's one of the secondary sponsors. After that, we thought of going to Tagaytay Haven Hotel in Mendez to check-in there instead of Windy Ridge since they have lots of good reviews and newly-built. On the way there, we encountered traffic. I told my companions not to proceed there anymore because we'll surely be late to go to the wedding. We headed back towards the restaurants strip and then saw Elegant Star Apartelle.
Elegant Star Apartelle signage
the facade
Coming from Mendez, it is the building right after Petron gas station. So coming from Tagaytay Rotonda, you'll pass by first the restaurants over-looking the Taal volcano which is on the left. After you pass by Cliffhouse on your left, slow down and move to the right side of the road. It is located before Petron gas station (Y-road) and in front of The Lake Hotel Tagaytay.
The building looks clean and well-maintained so I got off and inquired. Here's a pic of their information center. The staff is very polite and accommodating and allowed me to look at the standard rooms first before I decide. It's good enough for me so this is it.
Information booth
The Lobby
The standard room which is good for 2 persons costs Php 2,500 (without breakfast). Guests have to pay for the full rate first before allowed to stay in the rooms. Here are the pictures inside the room: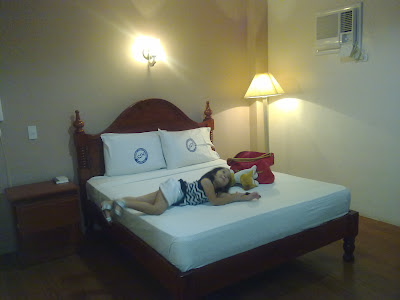 Queen-sized bed
The room is very spacious. I wasn't able to take a picture but in front of the bed are the cabinets and dining table with 2 chairs.
The bathroom is also clean and modern in design. They also have a heater system. Two towels are provided for the guests and 2 small soaps. Downside is there's no shampoo, conditioner, toothbrush and toothpaste. No big deal for us since I always bring with us our toiletries kit when we go overnight.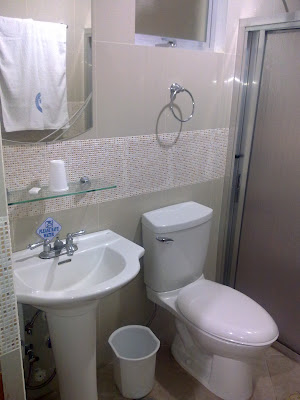 Toilet and sink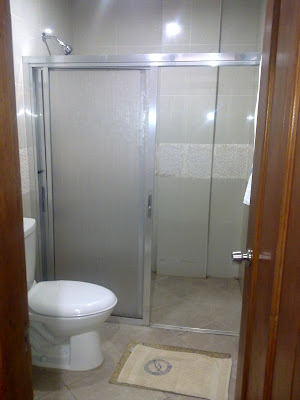 Shower area
They also have room service by using the intercom phone inside the room. If you'll order, you have to pay for it when delivered and not be billed upon check-out. This is to ensure nobody runs from them without paying first.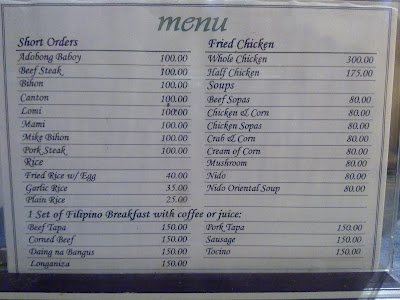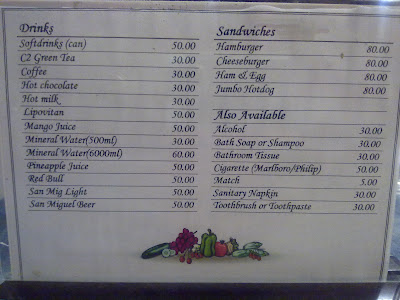 A free newspaper is given at your doorstep in the morning 🙂
Below are pictures of the other areas of the apartelle. If you'll be bringing along kids, make sure to put insect repellant lotion because there are mosquitoes flying around.
Hallway
Stairway (there are no elevators)
You and your family and friends can hang-out in this area in the 2nd floor.
Chitchat here
2nd floor rooms
 This is leads to the rooms in the second floor where there's a balcony area facing the main road. The rooms in the ground floor and 2nd floor which are facing the main road are good for 4 persons. Price range is from PhP 3,500-4,500. They have a ref and a kitchenette.
Views from the 2nd floor balcony…
That's the Lake Hotel in front.
That's the fork (Y-road) you see where Petron is located.
There is ample parking space and security guard so no need to worry for safety of your cars. If you're also looking for a venue for special parties, seminars, etc. in their rooftop or basement area.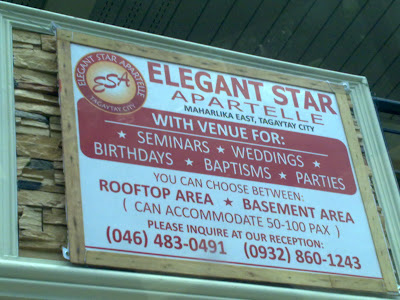 One thing I didn't like during our stay here were the red ants in the bathroom. And also in the dining table where we left some food. I don't know where they came from.
But overall, I rate this decent place to stay in Tagaytay an 8 out of 10 🙂 A big plus is being walking distance from the restos.