It was our last day in Cebu and wanted to make the most out of our stay in Waterfront Hotel. Our flight is in the afternoon so we still have the morning to squeeze in some things we still want to do. Since Kelsea requested to swim in the hotel's pool, we woke up early to have breakfast and meet with my parents.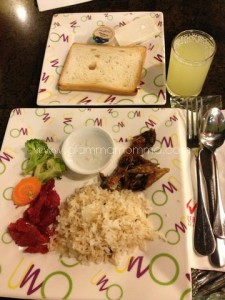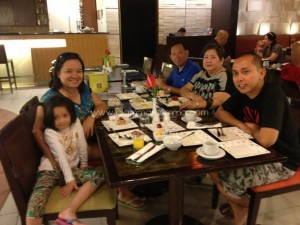 After our quick brekky, we immediately headed to the pool. Waterfront Hotel has 2 pools: 1 adult pool and 1 kiddie pool with slide. Kelsea didn't want to slide and wanted to use her life vest so we just stayed in the adult pool.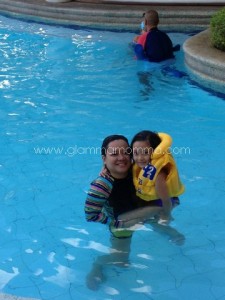 There was also mermaid swimming lessons going on which amazed Kelsea. That reminded me of Manila Ocean Park's Mermaid Swim Experience.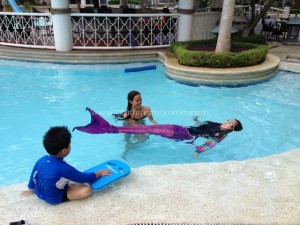 After an hour of enjoying the pool, we decided to check out Ayala Center Cebu which is very near the hotel. It was the typical Ayala mall with an outdoor feel. I saw a pasalubong stand named Titay's and bought some rosquillos.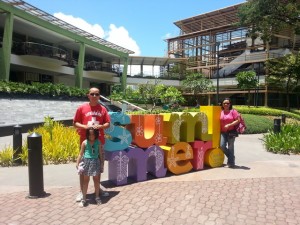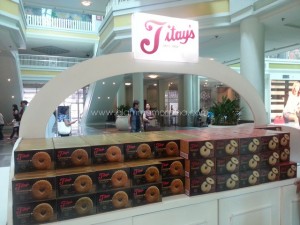 We were then thinking of which Cebu restaurant we should try next for lunch. Instead of dining in Ayala Center, we decided to go to The Walk in IT Park which is just in front of the hotel. We've been longing to try Cebu lechon so we decided to have lunch in Zubuchon.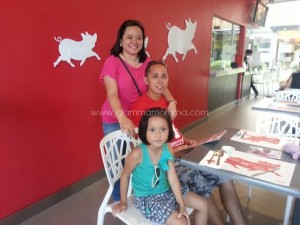 According to Anthony Bourdain, Cebu's lechon is the "best pig ever"! We don't want to leave Cebu without trying it 🙂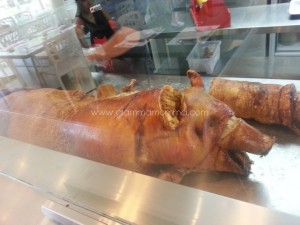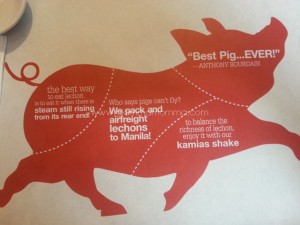 There were two choices for the Cebu lechon, the original one and the boneless one. I recommend the original one vs the boneless one. The original Zubuchon was very yummy! No sarsa (sauce) needed! The photo below shows 1/2 kilo of original Zubuchon and 1/2 of the boneless one. Then we also ordered some vegetables. (Na-guilty sa pork hahaha!)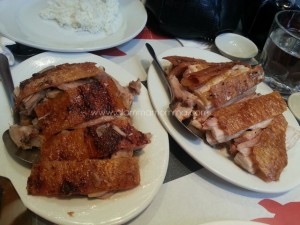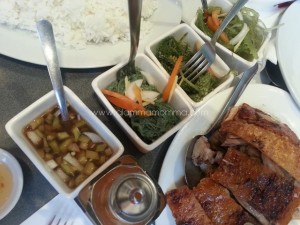 Don't forget to try their Kamias Shake. It was so good and the perfect drink to partner with the lechon 🙂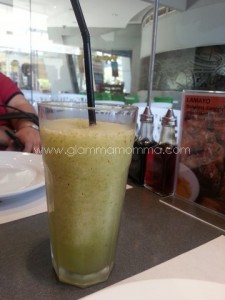 They also sell chicharon.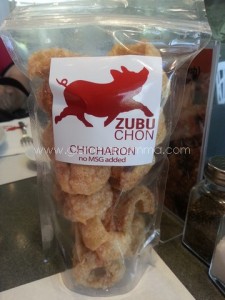 After the oily stuff, I needed some sweet fix. I've heard recommendations about La Marea, serving delicious desserts. It was just a few steps away from Zubuchon and Casa Verde.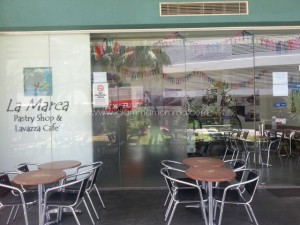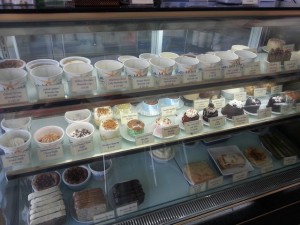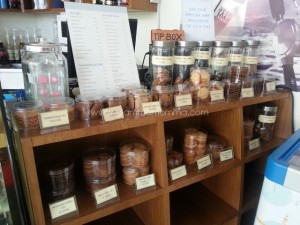 To satisfy my cravings, I bought the warm cookie with ice cream on top. Think ala mode 🙂 Got it for take-out since we need to check-out from the hotel. We were given until 1pm for late check-out.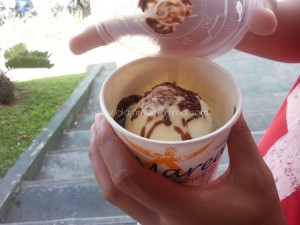 We enjoyed our stay at the Waterfront Hotel. I love their lobby most especially the ceiling showing Cebu as a big part of Philippines' history. Thank you to the hotel staff for making our stay pleasurable. And biggest thanks for Benz and Abet of WeddingsAtWork for being part of my family making happy memories 🙂
Here's a souvenir for our dear Violet 🙂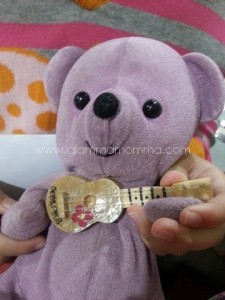 Bye Cebu! Till next time! 🙂
Cebu Summer 2014 Getaway:
DAY 1 – http://www.glammamomma.com/2014/05/cebu-summer-getaway-2014-day-1/
DAY 2 – http://www.glammamomma.com/2014/05/cebu-summer-getaway-2014-day-2/