Hello dear family and friends! This giveaway was supposed to run last month which is my blog anniversary but I got really busy the past fews weeks. Sorry! But, there's nothing to be sad about because I am launching this giveaway now before the month ends since May is my birth month  🙂 Yipee!!!!
Are you excited to know the prizes at stake? 🙂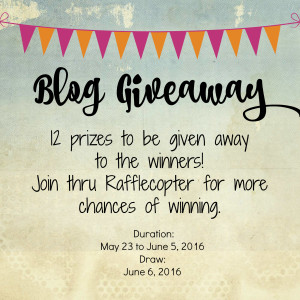 This giveaway is open to Philippine-residents only. Here are the giveaways from my sponsors and yours truly:
Who loves organic products? These first two (2) giveaways are from the online shop of Smart Chinoy Philippines. This is owned by my high school batchmates who happens to be beautiful twins 🙂 They are an authorized online distributor of Human Nature and Indigo Baby products which are highly-recommended organic products. I love their products and currently using them too.
2. Next is from Koofty Enterprise Inc., the Philippine distributor of Euky Bear products. Euky Bear, a trusted health brand in Australia, has been providing all-natural products for almost 40 years. They are giving away 3 packs of Euky Bear products.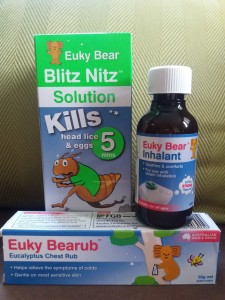 3. We love Mother Nature that's why G Project Manila came up with G-Wraps which are our next giveaway. Four (4) winners will get one (1) set of G-Wraps which are reusable food wraps in different sizes. Say goodbye to plastic and use these non-toxic and earth-friendly products. These are perfect for wrapping baked goodies, sandwiches, veggies, fruits and other snacks.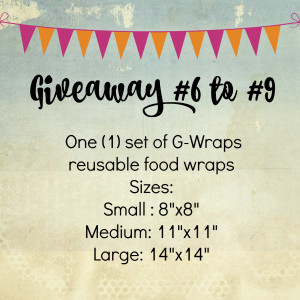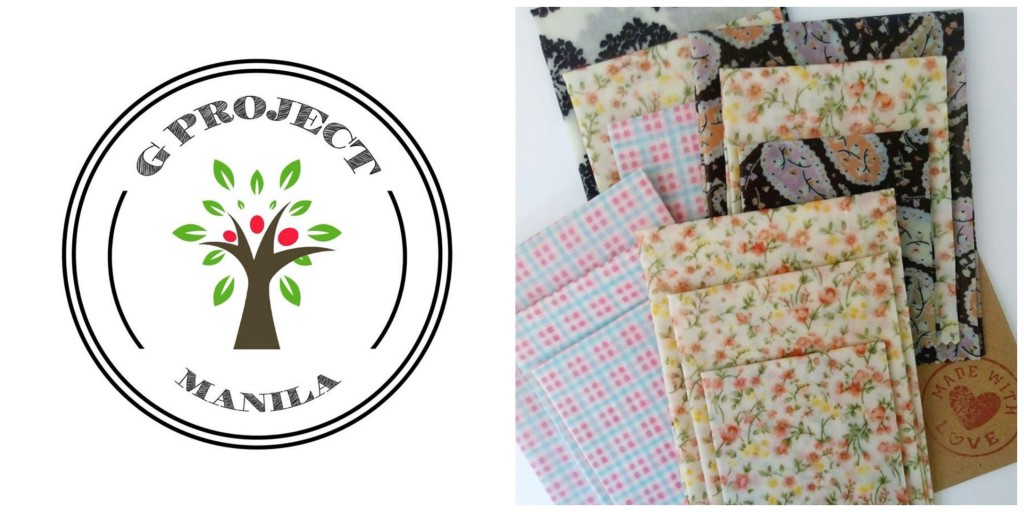 4. One of the things that I'm in love nowadays is Calligraphy. That's why our next giveaway is from my college friend Leslie of Neonovelties, a graphic design and printing company known for making invitations, brochures, IDs and anything else that can be designed and printed. And because Leslie is also into Calligraphy (she'll be having a workshop soon so watch out for the details on my next posts), we're giving away a Calligraphy work done by no less than Leslie herself to be given to one winner. It can be your favorite quote, your name or anything you want to be written beautifully thru Calligraphy.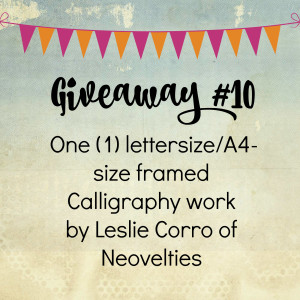 5. The next giveaway is related to the previous one. Since I am currently practicing my Calligraphy and learning from friends who are really so good in it, I'm giving away a Basic Calligraphy Kit prepared by my friend Dheng. Let's learn this together!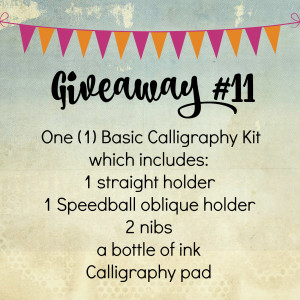 6. And last but definitely not the least, a much-needed relaxing vacation in Tagaytay is up for grabs for the 12th winner. Check out this Brand New 1-BR Tagaytay Unit with WiFi in AirBnb. My family already tried spending a night in this very affordable place and we really had a very comfortable and pleasant stay. Know more about our experience in this place in one of my next posts.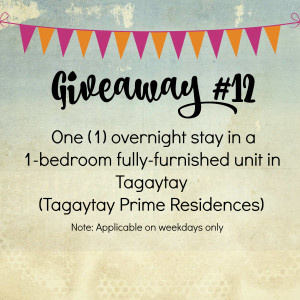 Note: Free overnight stay is only during weekdays (Monday – Thursday excluding holidays). Booking/reservation must be made before October 15, 2016.
I'm sure you liked all the giveaways and wanting to be one of the 12 winners 🙂
The giveaway will run from May 23 to June 5, 2016. Pls be reminded that this giveaway is open to Philippine-residents only. The overnight stay in Tagaytay can be transferrable in case the winner is far from Tagaytay or won't be able to claim. Announcement of winners will be posted in my blog and social media accounts on June 6, 2016. Winners will be notified thru email and he/she must reply within 15 days or else prize will be forfeited.
Join now by clicking on this link —> a Rafflecopter giveaway
Good luck! 🙂