What I love about weekends is spending quality time with my family. From Mondays-Fridays of working from home, I can't wait to go out, unwind and  relax 🙂 And what a perfect timing when PLDT Home invited me and my family on a Friday night to the block screening of Disney's Into the Woods.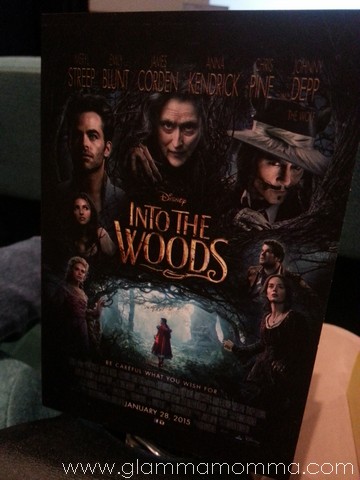 Into the Woods is originally a musical that started in 1986 before it was made into a film released December 2014 and shown in the Philippines this 2015. Kelsea was excited to see this movie because it was adapted from four fairy tales, namely: Cinderella (Anna Kendrick), Little Red Riding Hood (Lilla Crawford), Jack and the Beanstalk (Daniel Huttlestone) and Rapunzel (Mackenzie Mauzy) that are all tied together in a modern twist by an original story about a baker and his wife's wish. Their wish of beginning a family is challenged by a witch (Meryl Streep) who has put a curse on them letting them explore the consequences of their wishes and quests.
So off we went to Rockwell's Power Plant Cinemas with excitement even if it was too traffic in Makati on a Friday night. Travel from Cavite to Skyway Makati exit took us a little less than an hour via Skyway. But it took us 1-hour to get to Rockwell from Skyway Makati exit. 'Di na ako sanay sa Metro Manila traffic lol! We thought we can still eat dinner before the movie started but we weren't able to.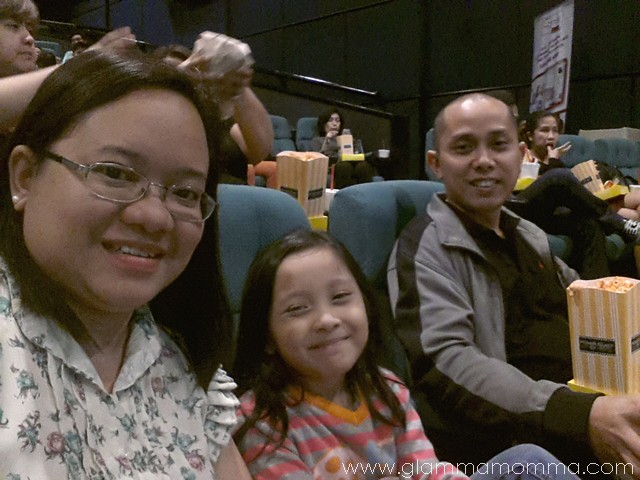 But thanks to PLDT Home, each of us had complimentary food and drinks 🙂 That made us already full.
Before the movie started, there was a quick game about the recent product of PLDT which is the PLDT Home FAM CAM, a monitoring system to stay connected with your family anytime and anywhere . We were already able to use our own unit which I blogged about here. Check out the photo below. Do you know the answer? 🙂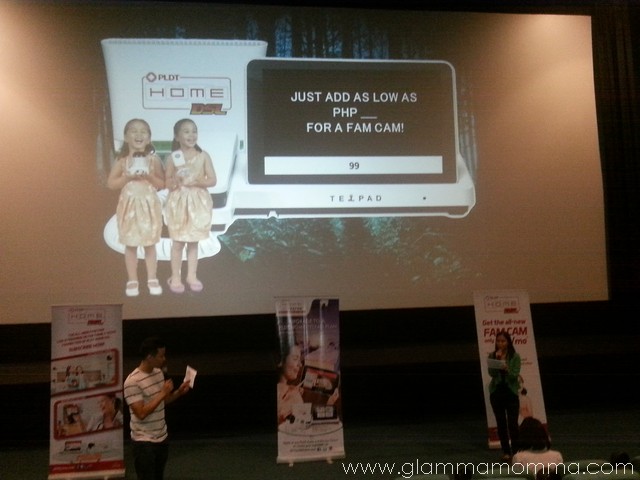 Yes, it's only Php99 per month on top of your PLDT Home DSL plan P1299 or TelPad plan P1699. Very affordable compared to buying your own CCTV. The Vice President of PLDT Home Voice Solutions, Patrick Tang, was also there to welcome and thank us for being PLDT Home subscribers. He also gave a tip that the FAM CAM is best controlled using the TelPad which is the world's first and only broadband, landline and tablet in one.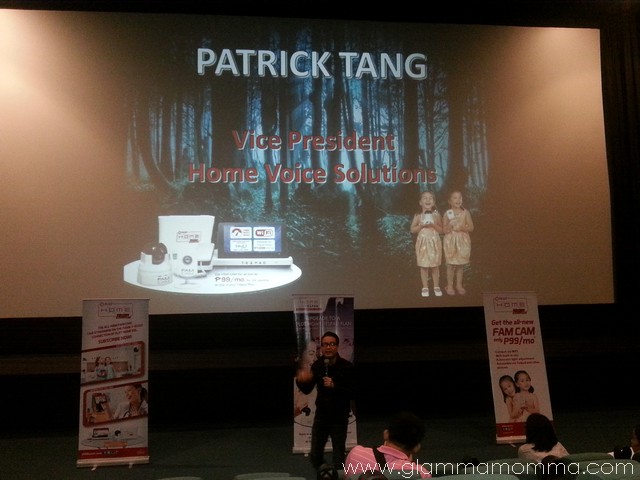 And because PLDT values Filipino families' quality time, we were there to enjoy this musical fantasy film 🙂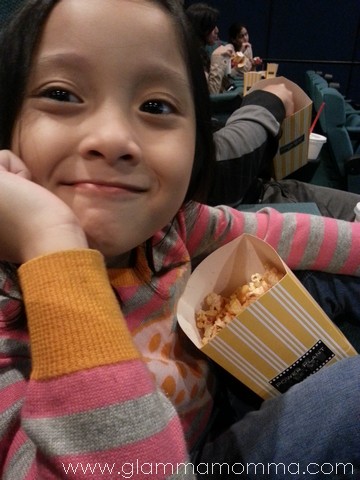 Thanks PLDT!
For more information about PLDT DSL #HomewithFAMCAM, visit http://pldthome.com/famcam. You can also know more about PLDT Home DSL here and PLDT Home Telpad here.