Hi mommies (and daddies, too)! Are you a working mom or dad who misses spending time with their cute baby, active toddler or adventurous preschooler?  All those hard work in the office makes you wonder how the kids are doing at home. Well, I have great news for you! You can have your own home intelligence at home without buying expensive CCTVs 🙂 PLDT HOME DSL just launched their much-awaited product called FAM CAM.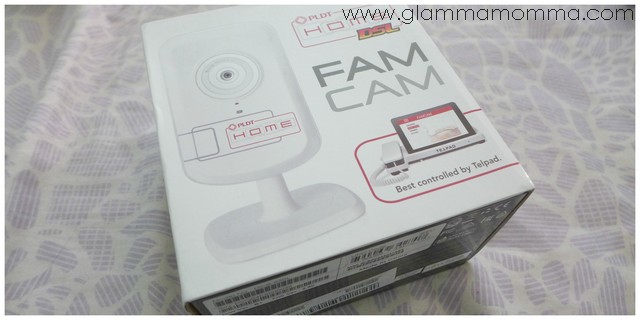 PLDT HOME FAM CAM is a home monitoring system that will keep parents like me feel comfortable working anywhere because you can watch over your kids (and their nannies too) anytime you want. It will be our best friend, mommies!!! So while you are away from your kids, you will know what is happening inside your home, giving us the peace of mind that everything's fine. This gives us remote viewing via your Telpad or a Cloud on tablets and smartphones. Isn't that amazing? 🙂
I got our device two days ago and because of too much excitement, I installed it at once. What's inside the box are the following: 1) FAM CAM, 2) Power Adapter, CAT5 UTP Ethernet Cable and the CD-ROM with Manual and Software.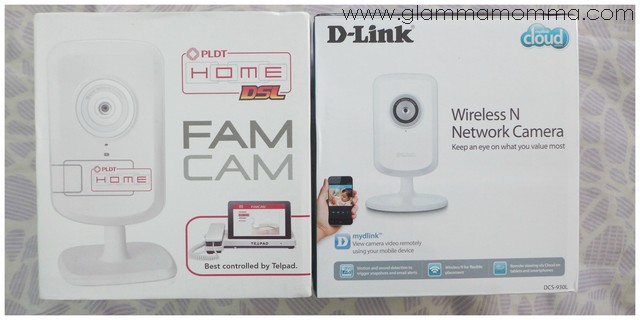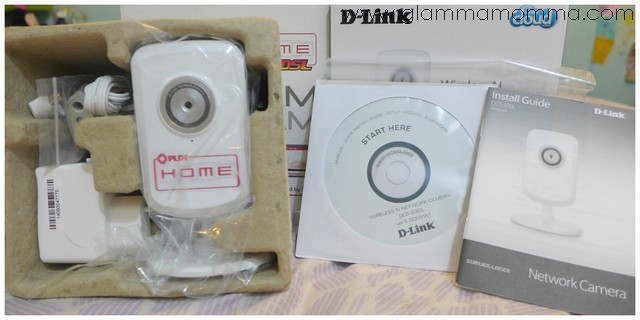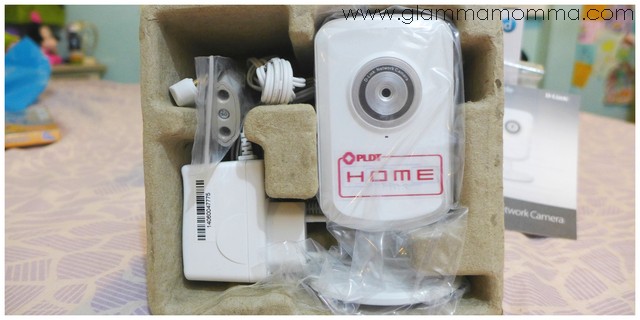 Let me tell you how easy it is to install the device. You just have to put the installation CD into your PC's CD-ROM drive and the Installation Wizard will start automatically. Please make sure you have strong Internet connection to have a smooth and uninterrupted installation and be able to follow the simple steps.
But for me who does not have a CD drive, I installed my FAM CAM by downloading the Installation Wizard here. I searched for the Set-up wizard for the DCS-930L camera.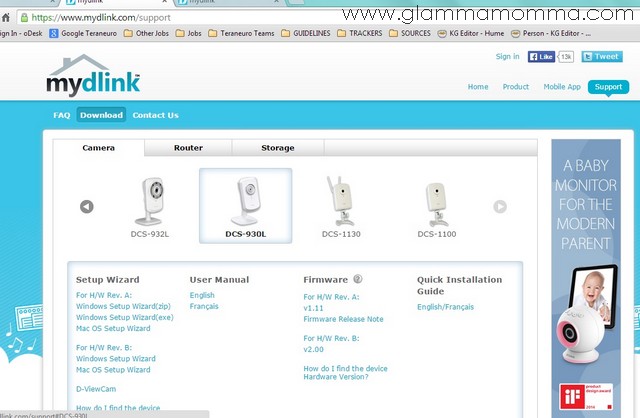 In order to know which Setup Wizard to choose, I needed to look for the device Hardware Version which can be found on the FAM CAM itself or on its box. Mine's the Hardware Version (H/W Ver) B1 which you can see from the photo below.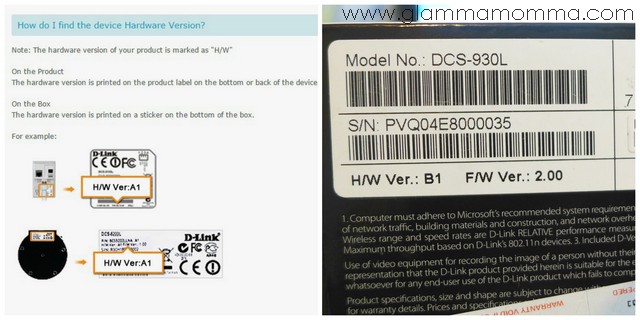 After choosing the correct Setup Wizard that matched my device, it was a breeze in following the next steps.

In the Installation Wizard, you will be asked to connect the Ethernet Cable from the FAM CAM to the PLDT Home DSL router/modem and then connect the power adapter from the FAM CAM to the power outlet.
Once the device is completely connected to the router/modem and power outlet, I was then asked to choose my connection (wired connection), my network and enable the FAM CAM to mydlink account so I will be able to view online.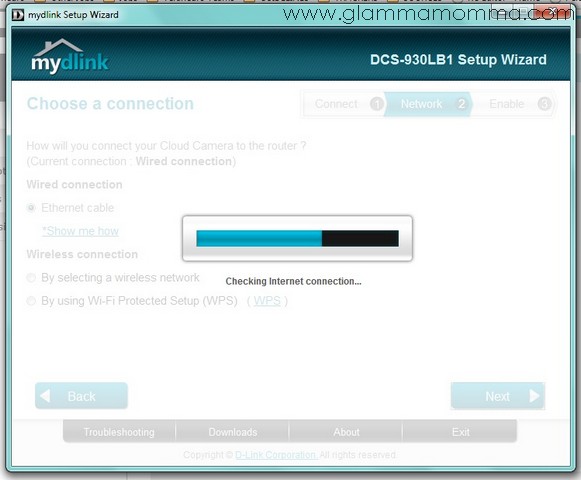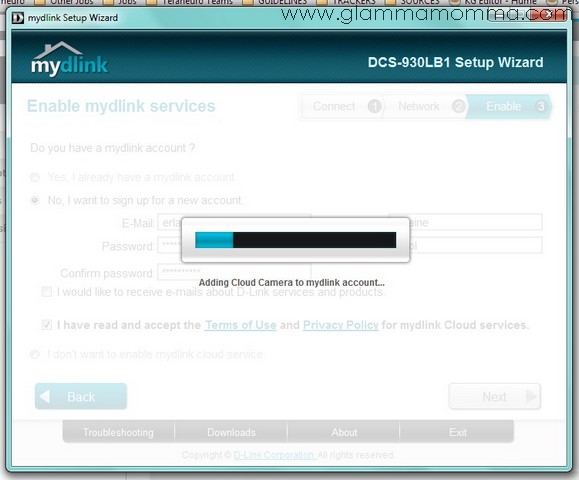 Here, the setup is already complete 🙂 That's my daughter there testing it out 🙂
Now, to check if my FAM CAM is already working and can be viewed online, I just need to log in to mydlink account.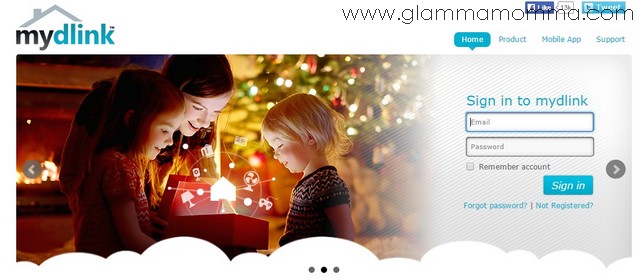 And, viola! I can now view my beautiful daughter while she's playing. Fast and easy, isn't it? Since I'm a work-from-home mom, this is very useful for me when I'm upstairs working while my daughter is downstairs playing or fixing herself a snack. Sometimes, I also attend workshops, meetings and seminars away from home so this FAM CAM will really be useful.
At only Php 99/month on top of your PLDT Home DSL plan P1299 or TelPad plan P1699, the FAM CAM is one great way to stay connected to your family.  Not only that, the FAM CAM has a built-in microphone, automatic light adjustment, motion & sound detection and can also be connected thru WiFi.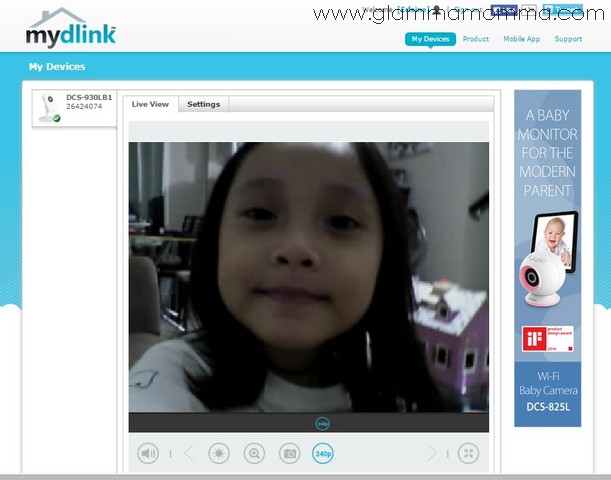 I can also take snapshots of the video just like the photos below: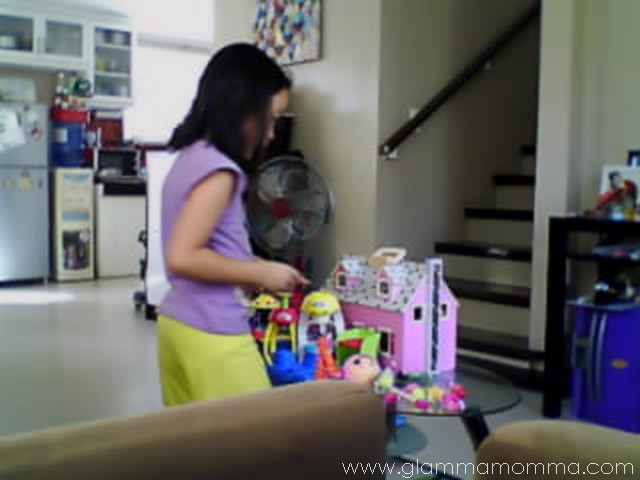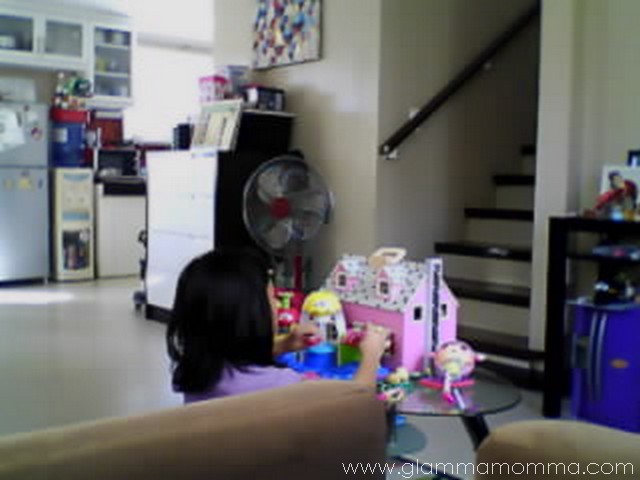 The FAM CAM is a must add-on with our PLDT Home DSL 🙂 But it is best controlled using Telpad, the world's first and only landline broadband & tablet in one, which we would also like to have soon.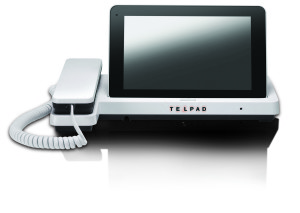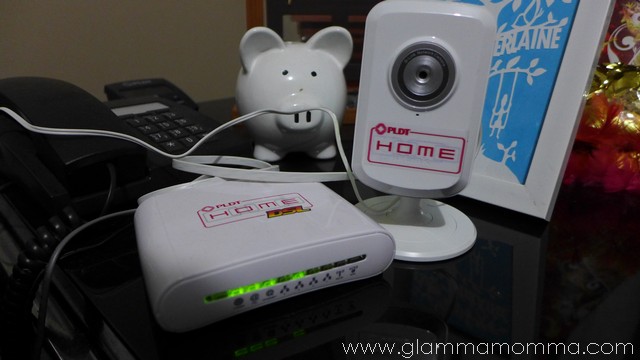 So what are you waiting for? Get your own FAM CAM now and keep an eye on what we value most….our children 🙂
For more information about PLDT DSL #HomewithFAMCAM, visit http://pldthome.com/famcam. You can also know more about PLDT Home DSL here and PLDT Home Telpad here.
Disclaimer: This is a sponsored post.