Do you believe in fairy tales? Is there such thing as true love?
I'm very familiar with the stories of the classic ones like Cinderella, Snow White and Beauty and the Beast except for Sleeping Beauty in which I only have a vague memory of its storyline. I can't even remember the name of the villain queen until now when Disney came up with a live-action film entitled Maleficent featuring Angelina Jolie.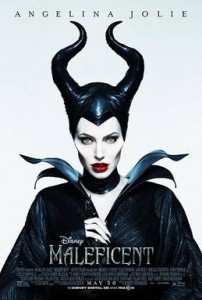 Photo credit
So when we watched Heaven is For Real last April and saw the Maleficent poster above as coming soon, we told ourselves that we're going to watch that movie.
Last Friday, we were given an opportunity again by PLDT Home DSL to have our family bonding (now with my nephew) in Rockwell to watch Maleficent together with my fellow mommy bloggers and their families.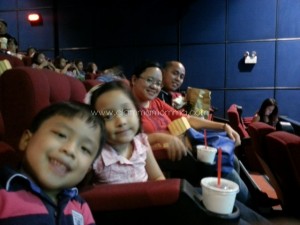 We were able to see again the beautiful family of the rising star Diego Ledesma of Ask Diego. I'm pretty sure a lot are seeking for advice on his facebook page about love which is one of the points discussed in the movie. Almost all fairy tales have that true love's kiss that will give a happy-ever-after ending. How about #letsaskdiego, with the help of his family, what true love means to him? We'll definitely get a genuine answer from a smart kid 🙂 You can get a glimpse of Diego and his family from PLDT Home DSL's TV commercial that's now a big hit.
I'm not going to spoil the fun and tell the story of Maleficent for those who haven't watched it yet. There were some changes in the story when compared to the original Sleeping Beauty since this movie portrays the story from the perspective of the antagonist, Maleficent. It is a story about friendship that blossomed into love but because of greed and betrayal, someone whose feelings were deeply hurt wanted to get even. But anybody who seems tough from the outside has a soft heart for those who show appreciation and kindness. And that's when "true love" comes in – in different forms and even from unexpected people. 
We had a great time watching the movie. I surely love it and even got me teary-eyed a little. Angelina Jolie is perfect for the role. I can't think of anybody else who can portray that character. What I also love about the movie is the moral of the story which parents can explain to their kids.
After the movie, my nephew and I had a chance to have our photos taken with the Philippine-version of Maleficent 🙂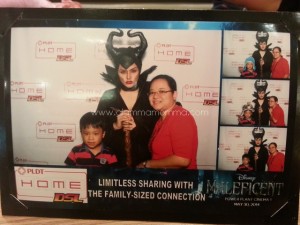 Thanks again to PLDT Home DSL who provides limitless sharing with the strong reliable family-sized connection to their subscribers. For your internet needs with limitless family sharing, visit http://pldthome.com