Last week was a busy week for me and there were lot of adjustments with regards to my online work. I was transferred to a new team handling critical and ongoing tasks which requires a shifting schedule. My body clock needed to change and also my household routine. And because of that, I was planning what our family's weekend bonding would be to get off the load from my head and body. I always look forward to family activities 🙂
Our relaxing weekend started last Friday when PLDT Home DSL treated us to a family movie entitled, "Heaven is For Real" in Newport Cinemas in Resorts World.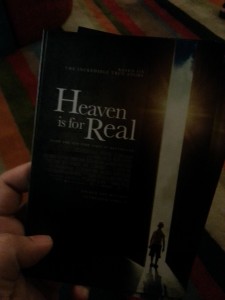 We watched the movie with my mommy blogger friends, Maqui and Peachy who also came with their families.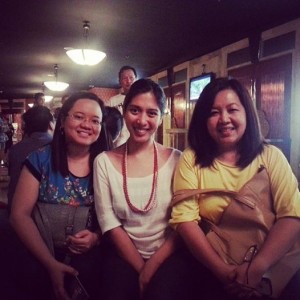 The very inspiring movie is based from a true story about a little boy who had a near death experience and claimed that he visited Heaven. It was a test of faith and courage for the parents, especially the father who is the community's preacher, in dealing with life-changing experience of their son with the world.
Kelsea was very excited to watch since it was such a long time when we last watched a movie in the theater. Look how serious she looked getting prepared for the movie.
While watching, she kept on asking questions about the scenes while I answer them the best that I can. After the movie, it was my turn to ask her if she believes in Heaven. Her immediate answer was "Yes, because God made it for us." Such a simple and innocent answer from a five-year-old. I'm amazed at how kids ask and answer questions from their hearts.
I wonder how Diego Ledesma, who's also watching with his famous family, would answer my question 🙂 #letsaskdiego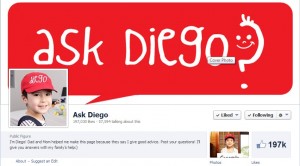 Cute Diego, who'll surely be the "next-big-star", is a seven-year-old boy who has an advice column in Facebook, "Ask Diego". Check out the online advice page and see how this talented boy shares what's on his mind and heart. You can ask anything under the sun and he'll gladly answer with the help of his family: daddy Paolo, mommy Lara and sister Trisha. His parents answer difficult questions and also filter inapproriate or offensive content. That's how the Ledesma family bond at home by enjoying the limitless sharing with strong reliable family sized-connection from PLDT Home DSL. Get a glimpse of how they do it thru the latest PLDT Home DSL TV commercial that you can watch below.
I admire how their family support each other and the parent's guidance on their children showing the importance of family values and strong connections even by just staying at home. PLDT Home DSL's limitless and reliable family-sized connection really comes in handy to every household. Each family member can do their own thing using the Internet just like what my family does: me blogging or looking for our next travel destination, hubby researching about cars and Kelsea watching her favorite kiddie shows in YouTube. These are just some of the activities we do together within our home, sharing with each other the discoveries and new learnings while simultaneously online using our own gadgets. That's how technology works and family bonding is nowadays 🙂
It was nice seeing the Ledesma family in person and also the other families who bonded together that night. I love Friday nights! 🙂 I'm now looking forward on what's next on Ask Diego especially the TV commercial.
Can't wait to have our own PLDT Home DSL family-sized connection soon! To sign up for your own strong, reliable family-sized connection of PLDT Home DSL, visit http://pldthome.com.
Got any question in mind? #letsaskdiego