Are you looking for activities for your kiddos on weekends? Fully Booked has a soft launching of their storytelling program in their Alabang and The Fort branches which started last weekend. We were invited by one my mommy blogger friends Aimee since this is her project. We frequent in Alabang Town Center (ATC) on weekends so we're eager to check it out. Storytelling sessions are every Saturdays and Sundays at 2pm and 4pm .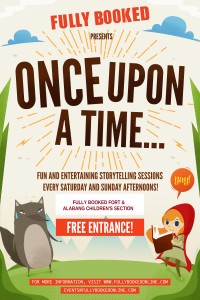 Kelsea, who loves books, was very excited. So after a meet-up with some friends, we went to Fully Booked just in time for the 4pm storytelling session. Luckily, their guest storyteller is from Adarna House.
We were able to listen to two stories which are Tiktaktok at Pikpakbum and Alamat ng Ampalaya (amplaya is bitter gourd).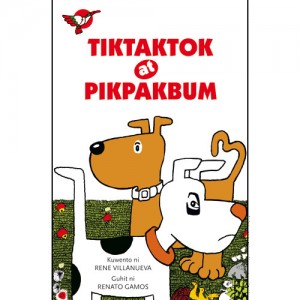 "Tiktaktok and Pikpakbum are brothers – who oftentimes fight over the smallest things. Things take a different turn when the thoughtfulness of one saves the other from real danger." Source: Adarna House

"This is an original story on the legend of the bitter gourd. The story excites the imagination of children and warns them against the evil of envy and greed." Source: Adarna House
The storyteller was very engaging and was able to get the children and adult's attention, too.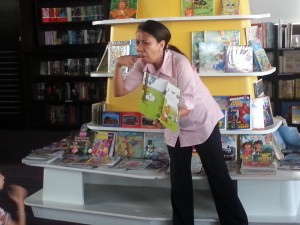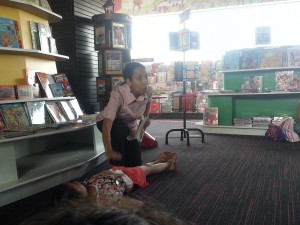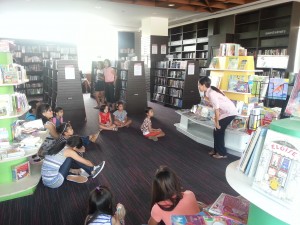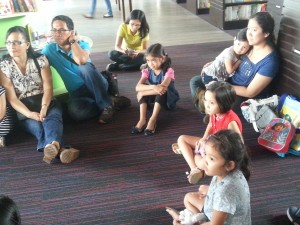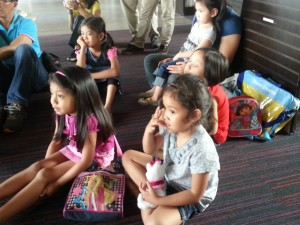 We love Adarna books because of the moral lessons they teach to kids. They also have books in two languages, Filipino and English.
I wonder what stories will be for the coming weeks or from which publication. Hopefully this will be a year-round program. So let's support them. Participating in storytelling sessions are worth visiting especially when you're raising a reader. Let's bring our kids to libraries and bookstores to instill the love for books and knowledge 🙂
Fully Booked – Bonifacio Global City
Tel: (632) 858-7000 | 858-7036 to 38
Email: fb_fort@fullybookedonline.com
https://www.facebook.com/fullybooked