Moms like me are always on the look-out for products in the market that are all-natural especially if to be used by our children.  Thanks to Belo Baby for launching their all-natural products last year! Happy 1st birthday, Belo Baby! I can't believe it's been a year already of using Belo Baby's products on my daughter's delicate skin.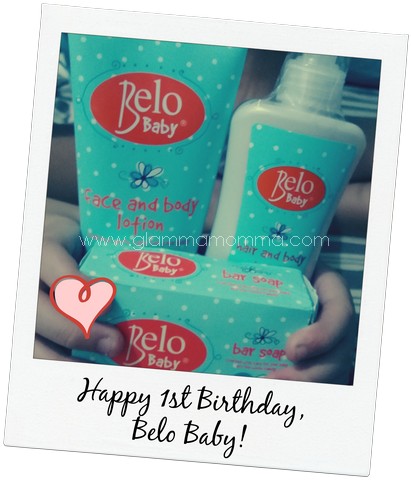 For those who are not yet familiar with Belo Baby products, I let my 8-year-old Kelsea use their hair and body wash, bar soap and face and body lotion. These are all made of 100% certified natural ingredients and 0% harmful chemicals. They are free from synthetic chemicals and toxins, less likely to cause irritation as they are free from common allergens and they are generally gentler and safer than products with artificial ingredients.
I love the packaging of the Hair and Body Wash being in a pump bottle because it is easy to use for kids and easy to control so as not to put too much or too little. The Face and Body Lotion comes in an easy-to-squeeze container. The Bar Soap on the other hand is just the right size and shape that's easy to hold for little hands.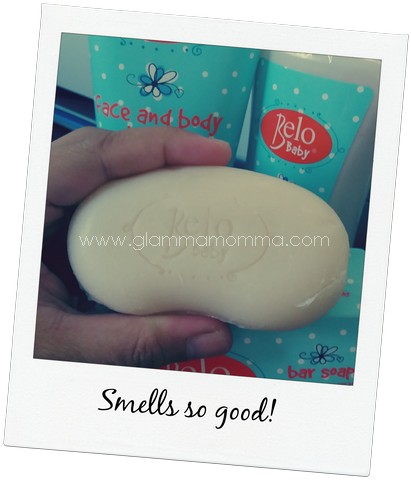 Also, one of the many reasons why I love the products is because they are rich in cocoa butter, shea butter, and sweet almond oil which nourish and condition delicate skin. And I love the smell, too!!!! Another reason is, when you hear a product being endorsed as a natural one, first comes to mind is the product being expensive. That's not the case with Belo Baby products. They are very affordable and budget-friendly for moms who want the best for their child without compromising the quality and good effects of a product. The prices are as follows: 1) Hair and Body Wash (200ml) – Php219.75, 2) Face and Body Lotion (150ml) – Php224.75, and 3) Bar Soap (100g) – Php79.75. Easy on the pockets, right?
When I asked Kelsea which among the three products is her favorite, she said it's the Hair and Body Wash. I didn't need to ask her why because when we take a bath together (yes, we still do because it excites her J ), she loves making bubbles and doing different hairstyles using it. It's more fun taking a bath when using products such as these.
Soon, we'll be having a new baby and I would gladly use these products on our baby boy. Did you know that baby's skin is paper thin, very permeable and not yet fully-developed? That's why baby's skin requires safe and all-natural care. Belo Baby products are perfect for baby's skin! It is "Crafted with care for the most delicate skin, for the most meticulous moms." #BeloBaby
And because it is Belo Baby's 1st birthday, I'll be having a giveaway of 1 set of Belo Baby wash, lotion and soap to (3) three lucky winners!!! 🙂  Just join my rafflecopter giveaway below. Giveaway runs from March 17 until March 23, 2017 and open nationwide. Winners will be announced on March 24. Goodluck!
FB: belobabylove
Twitter: @belobabylove
IG: @belobabylove