Hey moms! I'm sure we all want the best for our kids and that includes baby products that we use on them. Aside from being easy on the budget, we want those that smell so good making us want to kiss more our little kiddos. And most important of all, we want to use natural products that are not harmful to their skin.
Guess what? There is a new line of products out in the market which will surely get your attention. It's the new Belo Baby product line meticulously crafted for the most delicate skin. The Belo Baby guarantees 100% certified natural ingredients and 0% harmful ingredients. Now, that's what I want in my shopping cart!
These must-haves made our room smell sooooo gooooood!!!!! It brings back memories when my daughter's still a baby. Belo Baby products are crafted with care for the most delicate skin, for the most meticulous moms.
Do you know what is good for your baby? Your baby's delicate skin needs to be kept in its purest form. Belo Baby guarantees that their products are clinically proven gentle on the skin for everyday use. Each ingredient was meticulously selected to ensure that it's natural, safe and gentle for your baby.
Cocoa Butter is an ingredient that contains antioxidant qualities that protect skin from the outside. It keeps the skin healthy by strengthening and deeply moisturizing it. With its anti-inflammatory properties, it also relieves common skin irritations like rashes.
Shea Butter is a known superfood for the skin, as well as the hair. It heals, protects, nourishes, and moisturizes skin from damage and dryness. Because it is natural, gentle, and soft, it is suitable for all skin types especially the delicate and sensitive skin of babies. It naturally heals common skin conditions of babies like eczema and diaper rash.
Sweet Almond Oil has the ability to lock moisture into the skin. It is also a good exfoliator to help remove dead skin cells and stimulate the development of healthier skin. It is generally safe for all skin types, including delicate baby skin.
These products are just in time this summer season since my daughter and nephew are taking swimming lessons. After swimming with chlorine on their skin, I let them use Belo Baby products when it's time to rinse and freshen up. Let's look at these products closely.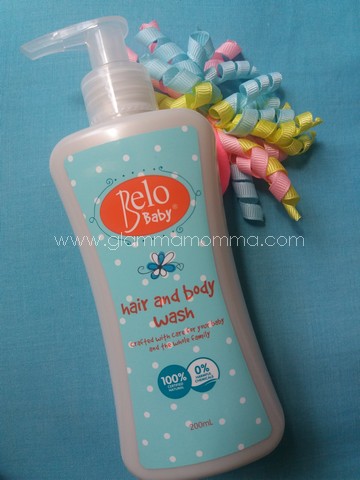 First is the Belo Baby Hair and Body Wash which they use as a shampoo. It is rich in certified natural shea butter and sweet almond oil to nourish and condition delicate skin. Absolutely FREE of SLS, sulfates, parabens, phthalates, dyes, sodium chloride, formaldehyde, MEA, DEA, TEA and most common allergens. I told them that this can also be used on their bodies but they want to use the next product.
On their bodies, they use the Belo Baby Bar Soap. My daughter loves the feeling of holding the soap and gliding it on her skin. This soap is rich in certified natural cocoa butter, shea butter and sweet almond oil to nourish and condition delicate skin. It is absolutely FREE of SLS, sulfates, sodium tallowate, tetrasodium etidronate, EDTA parabens, phthalates, DEA, triclosan, synthetic preservatives, paraffin, petrochemicals and common allergens.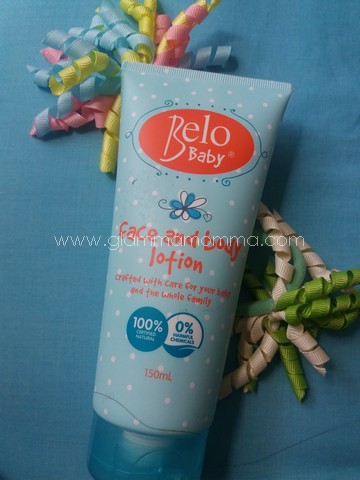 After taking a bath, they put on Belo Baby Face and Body Lotion to keep their skin moisturized. It is rich in certified natural cocoa butter, shea butter and sweet almond oil to nourish and condition delicate skin. Absolutely FREE of EDTA parabens, silicones, formaldehyde and common allergens.
And lastly to top it all off and have a long-lasting baby smell, they choose among these Belo Baby Colognes whichever suites their mood. My daughter loves the Sweet Snuggle while my nephew loves the Happy Tickle.
Unlike the common touch of other baby products, Belo Baby provides a safer alternative. The makers of these products took meticulous care in choosing not only which ingredients to put in, but which to leave out.
So for moms asking where to buy these, Belo Baby products are already available in all leading supermarkets, groceries and department stores. It's also available online:
http://www.lazada.com.ph/belocosmetics/
http://www.cudsly.com/belobaby
http://www.zalora.com.ph/beauty/belo/
For more info about Belo Baby, visit their website at www.belobaby.ph and follow them on their social media account for updates.
FB: belobabylove
Twitter: @belobabylove
IG: @belobabylove