Our daughter recently learned how to bike (without the training wheels). It is a milestone for her and she's proud of it. We didn't force her to learn how but she wanted to herself. It all started when one her "kababata", Kyle, learned how to bike. After that, I would have afternoon sessions with her on weekdays while morning sessions on weekends with her dad. She was very eager to learn. I'm proud of her for practicing what she wants to do and achieving it 🙂
One weekend, we, together with our barkada, were thinking on what bonding we can do with our kids. Kelsea wanted to bike some more so we planned to meet our friends one afternoon in Filinvest City in Alabang, Muntinlupa. Unfortunately, hubby and I already sold our mountain bikes so we were only able to bring Kelsea's bike. We parked in one of the streets near the golf range.
Here she is biking while we're looking for our friends. This area is closed for vehicles that's why it is fun to ride a bike here.
We can't seem to find our friends so they told us that they will fetch us. And here they are….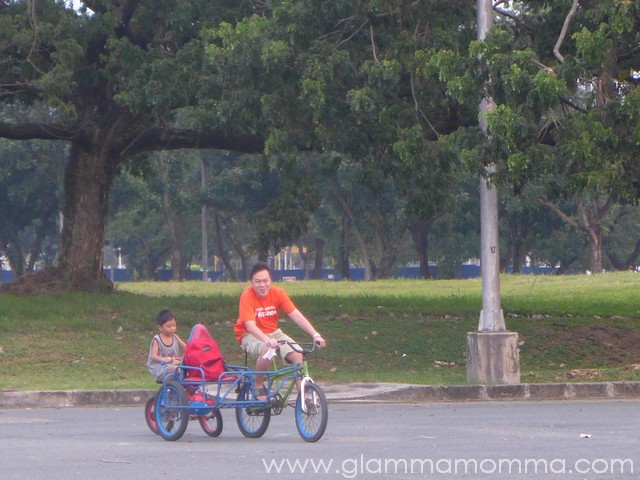 We were wondering how were they able to bring a side car when their vehicle is a sedan. So they led as to where they got that side car which is in Filinvest City, Alabang Bicyle Rental.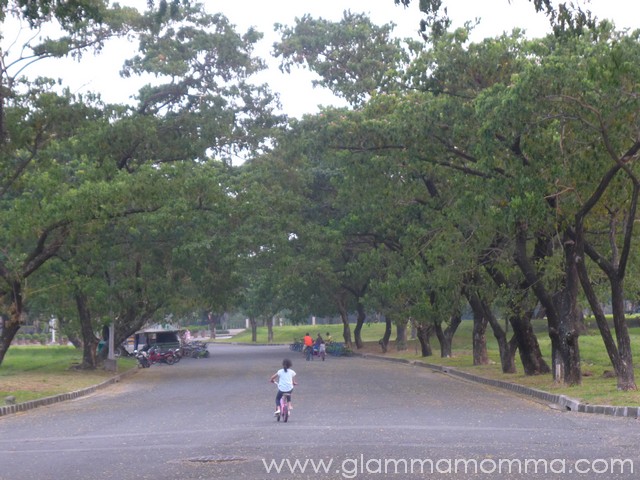 There are bikes for rent!!!! Yehey! The bikes are old though but still it can bring lots of fun and build memories with our kids. I can still remember when my parents brought my sister and I to CCP Complex when we were still kids. We rented bikes and played badminton. I also want Kelsea to remember these kinds of activities when she grows up.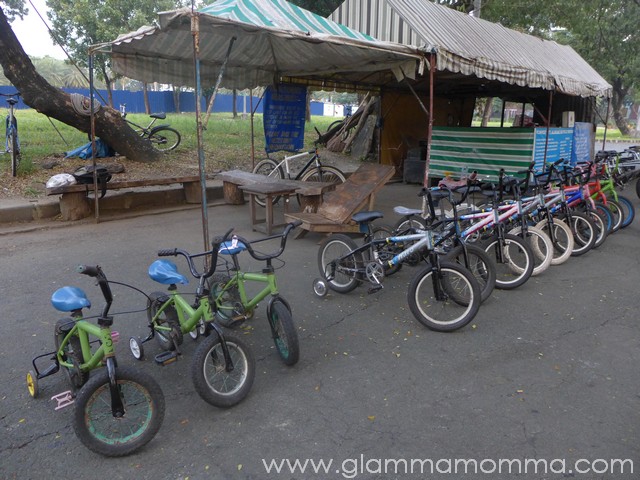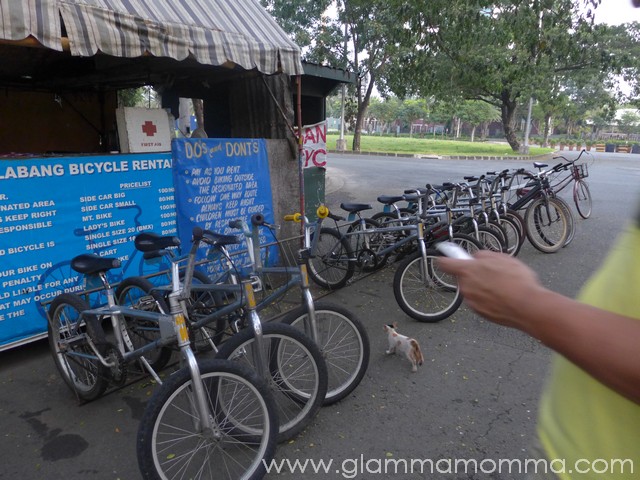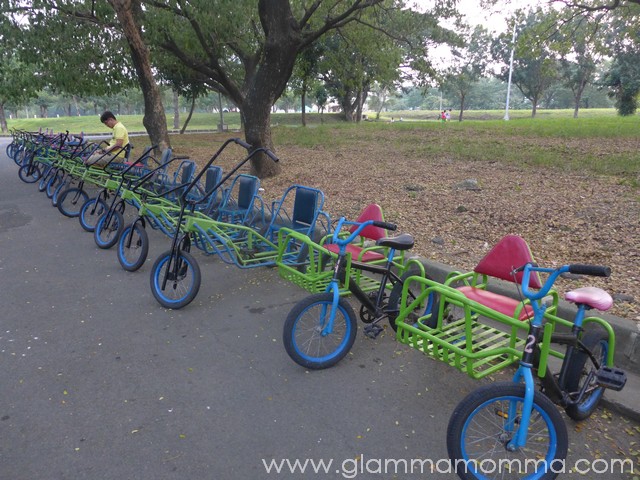 You can test drive any of the bikes above so you can get the feel of it. Here are the bikes hubby and I rented…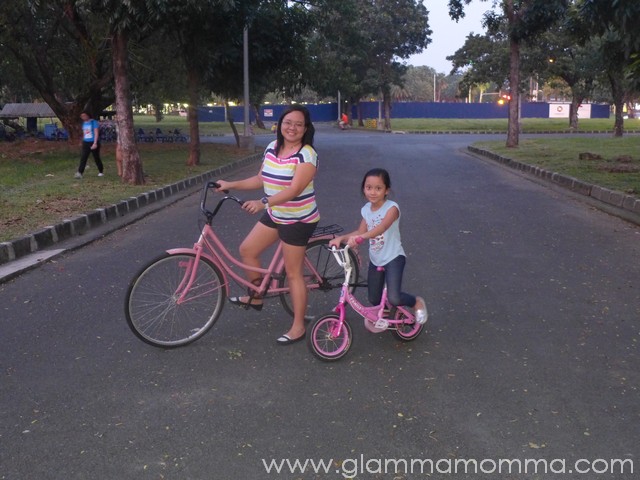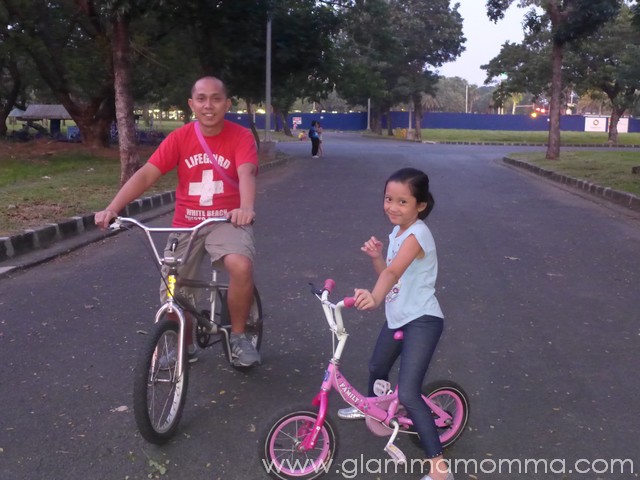 Here's Ryan with his two sons, 6-year-old Kyle and 2-year-old Xian.
Rental is affordable. Check out their rates. Anyway, you can bring your own bike if you have 🙂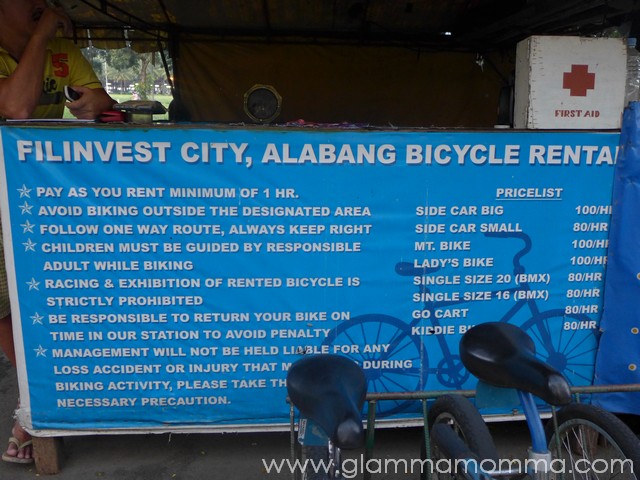 And some rules to follow for your safety.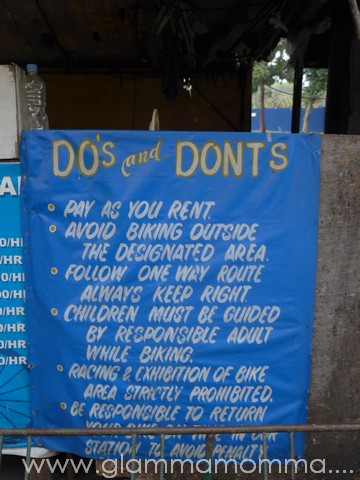 Street lights turned on around 6pm. We stayed until 6:30pm.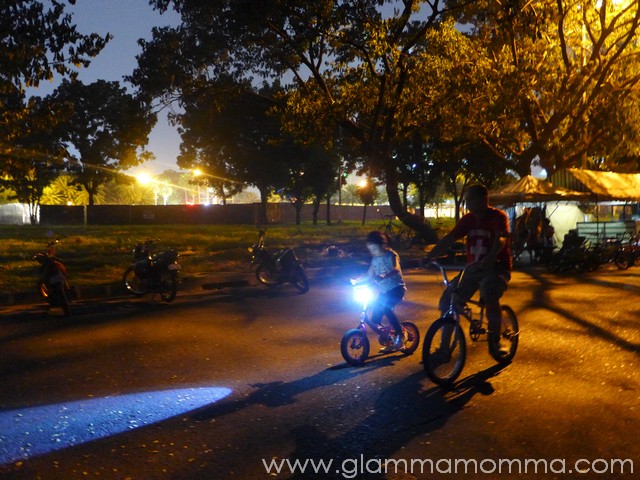 Try it soon with your family! It will be one of your kids' best childhood memories 🙂 But just a reminder to parents, always be with your kids and keep an eye on them while they bike especially if they want to go a little far.