I love giving birthday surprises to my husband so on his birthday weekend, I, together with our daughter, drove him to Nuvali in Sta. Rosa, Laguna to try a new restaurant for brunch. The Morning After is an all-day breakfast restaurant in Solened 3 (at the back of Solenad 2) in Nuvali. I came to know this new restaurant from a friend, Love Cosio's blog.
Aside from their indoor dining, they also have outdoor tables and chairs for those who want fresh air.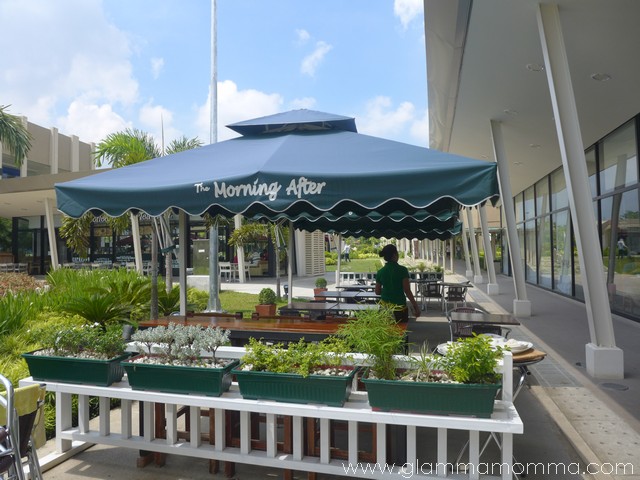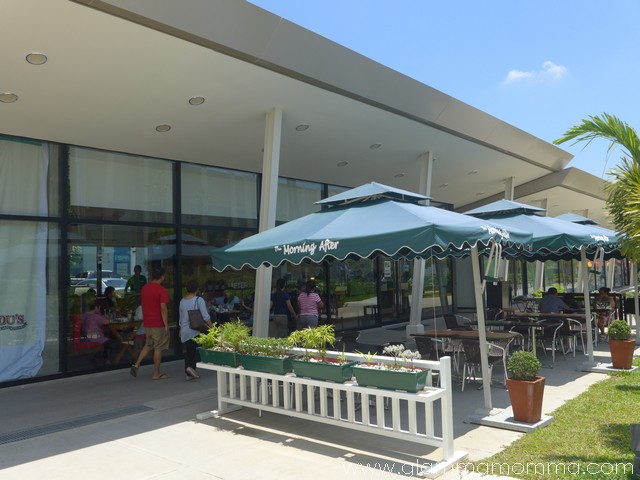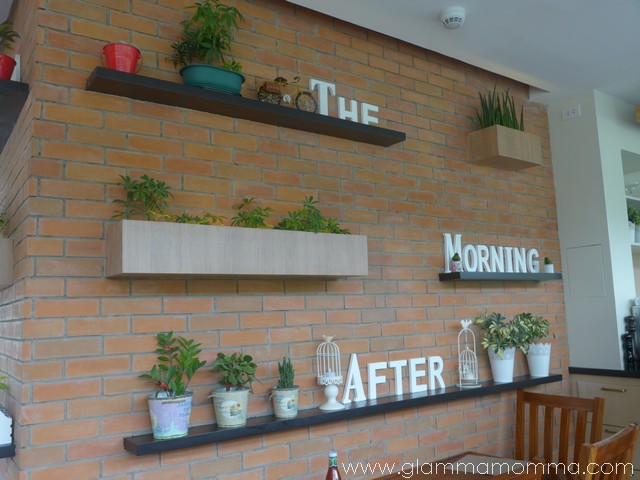 We arrived in the resto around 10am and there were still a number of guests having their breakfast or brunch just like us. The waiting staff led us to a table with a nice background for photos 🙂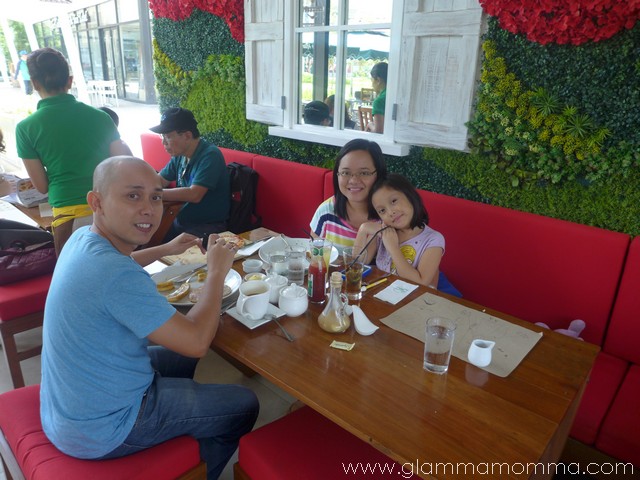 Not much of big eaters, we only ordered one dish for each one of us. Guess who ordered what 🙂
The Breakfast Bagnet was perfectly cooked 🙂 Yum! But we became a little worried of its cholesterol because it was very big!  lol!
The Breakfast Pizza was very tummy-filling. The taste is just ok for me.
I bet you know who these pancakes are for! Kelsea loves peanut butter and pancakes so she loved this one. We were very full and satisfied. Next time, I want to try their other food especially their Chef's Big Breakfast Specials. For those who want to try this resto, here's their menu: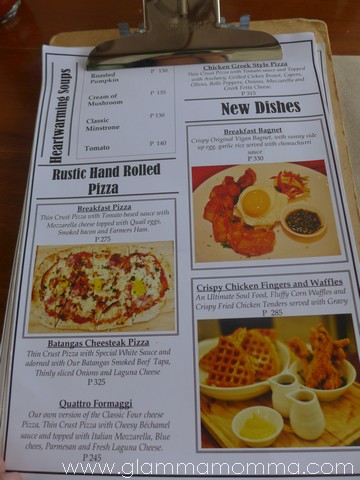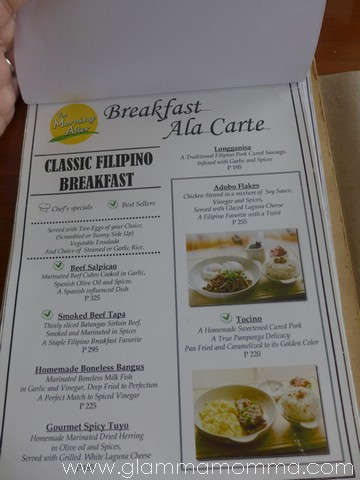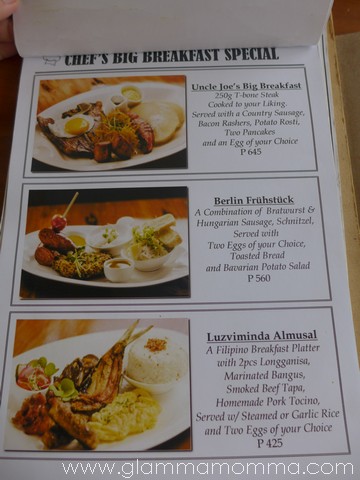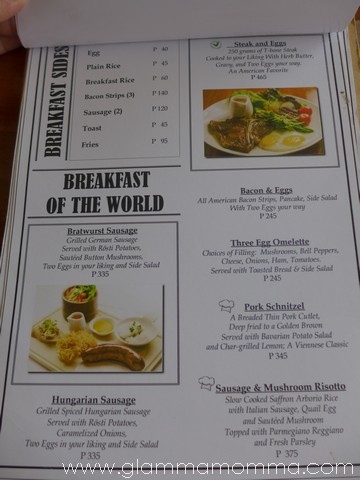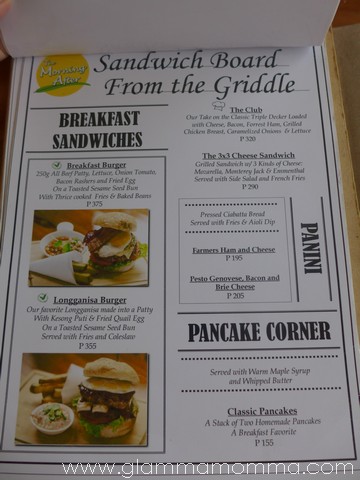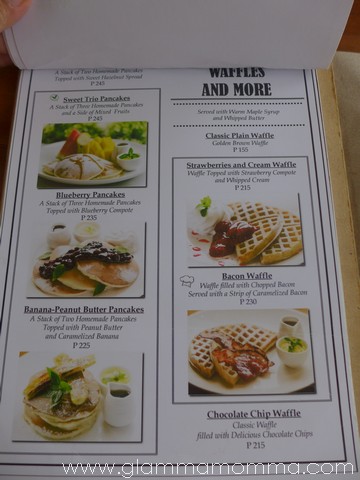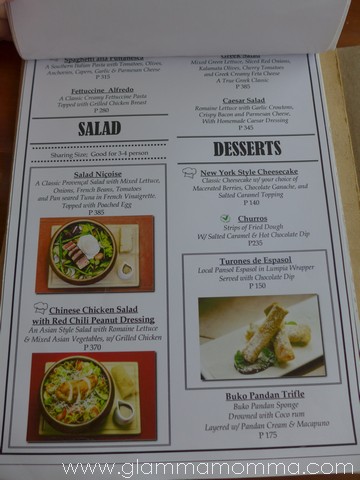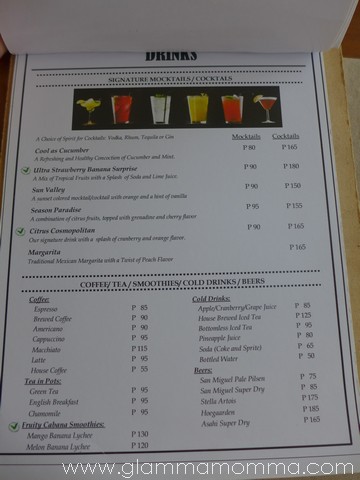 Which from the menu caught your attention? 🙂 Look forward to the coming weekend and drive to the South. Looks like the birthday boy enjoyed his meal 🙂
We will definitely go back here because I love the ambiance and the homey-feel. Aside from this resto, there are a lot of activities to do in Nuvali for the whole family.