I would like to share what I've been up to lately. When I was a kid, I love coloring books. And now that coloring books for adults are starting to show up in bookstores and online shops, I just can't wait to try them out. Here's the first one that I did using my daughter's colored pencils 🙂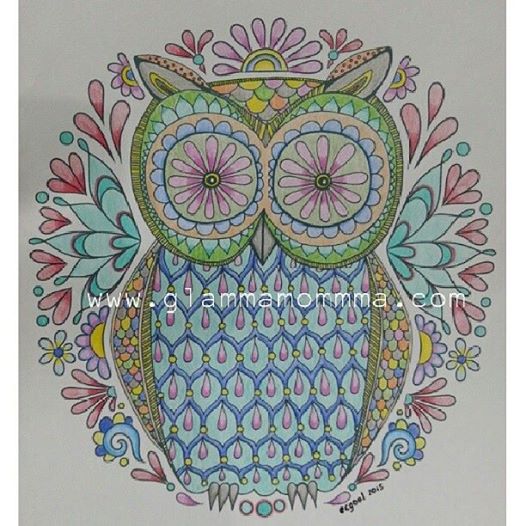 Did you like my whimsical owl? 🙂 What a stress therapy! I got this FREE adult coloring sheet  from one of the links here. I printed 3 copies of this so my daughter, hubby and I will have our own versions which I'm planning to put in a frame and display in our living room walls.
Currently, I'm working on a few pages from this coloring book I got from of KanKan Ramos which I bought for Php500.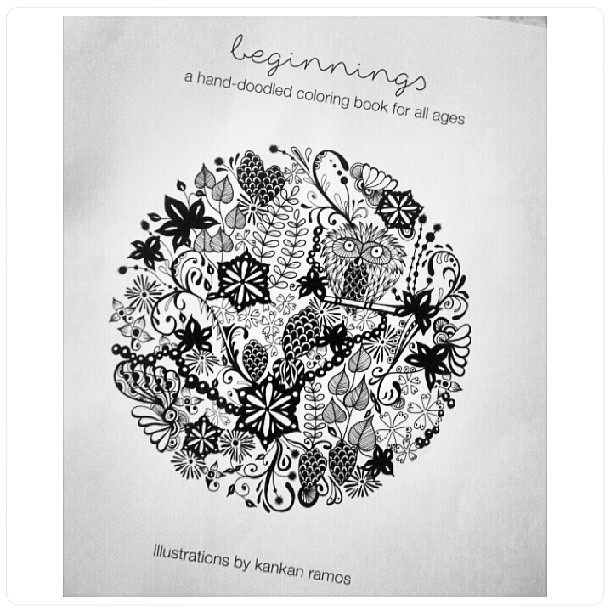 There are also adult coloring books sold in Fully Booked for Php700 and above which I also saw from Amazon. A friend's cousin is also selling different adult coloring books from Color Therapy. I also bought Stabilo markers for my personal use for future coloring 🙂 I'm also curious in trying out other mediums.
Here are other local creative artists who sell their coloring books for adults online: Whimsy Palette, Color Away, and Color Me Doodle.
Why don't you try coloring too? Stop what you're doing for a while and let this therapy bring you into the colorful world of art. You don't have to finish it in just one sitting (but if you can, that's great!). Just enjoy! 🙂