Moms-to-be are luckier nowadays because of workshops and seminars they can attend to be better prepared when they meet their bundle of joy. Of course, only us moms will know our babies more than anybody else but it will also be helpful to have guidance and support from the experts.
Velvet Escario-Roxas, a 2014 finalist for Bayaning Pilipino  and a Pinay Doula, will be conducting a hands-on seminar "The Fourth Trimester: From Me to We" as part of the Gentle Birth, Gentle Parenting movement. No more pamahiin, just gentle mothering for your newborn.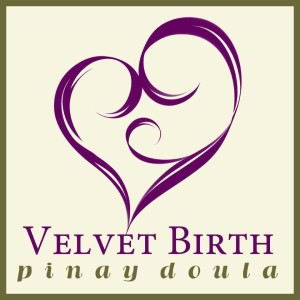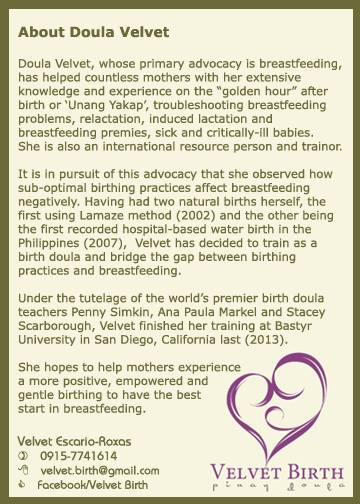 This seminar will help you mommies (and daddies, too!) to be more confident to face, carry and care for your newborn baby. Gusto ko na nga mag baby #2! Lol!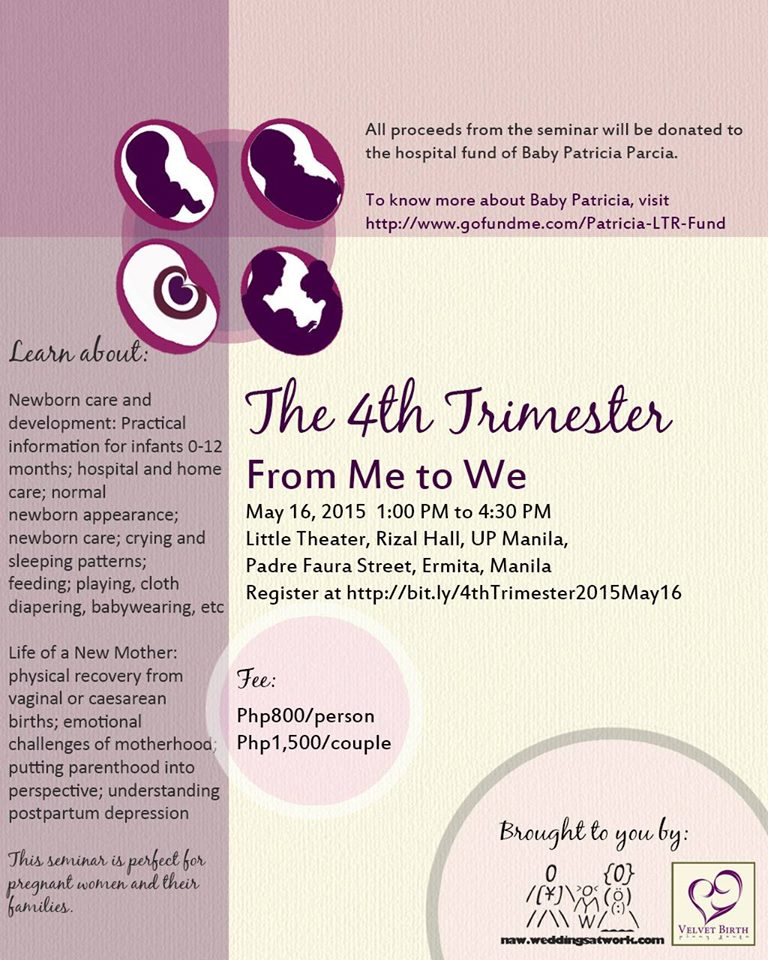 Learn about:
– How to create your birth plans
– Gentle birthing
– How birthing affects newborn behaviour
– Unang Yakap
– Breastfeeding
– Kangaroo Mother Care
– Newborn care and development
– Practical information for infants 0-12 months
– Hospital & home care for the newborn
– Newborn needs & responding to their cues
– Infant development
– Life of a New Mother
– Postpartum Care: physical recovery from vaginal or caesarean births
– Emotional challenges of motherhood
– Putting parenthood into perspective
– How Mommy & Baby get better sleep
– Understanding postpartum blues
Hands-on learning:
– Swaddling
– Infant Massage
– Cloth Diapering
– Babywearing
This seminar is brought to you by N@W and Velvet Birth to fundraise for our friend Michelle's Baby Patricia's hospital funds. Visit here and here to learn more about Baby Patricia. Even with baby Patricia's Severe Laryngomalacia (tube on her throat), Mommy Michelle is still exclusively breastfeeding her.
May 16, 2015 (Saturday) 
1:00-4:30PM
Little Theater, Rizal Hall, UP Manila 
Padre Faura St, Ermita, Manila
Registration fee is P800.00/person, P1500.00/couple
Register at http://bit.ly/4thTrimester2015May16
Here's the map going to the venue: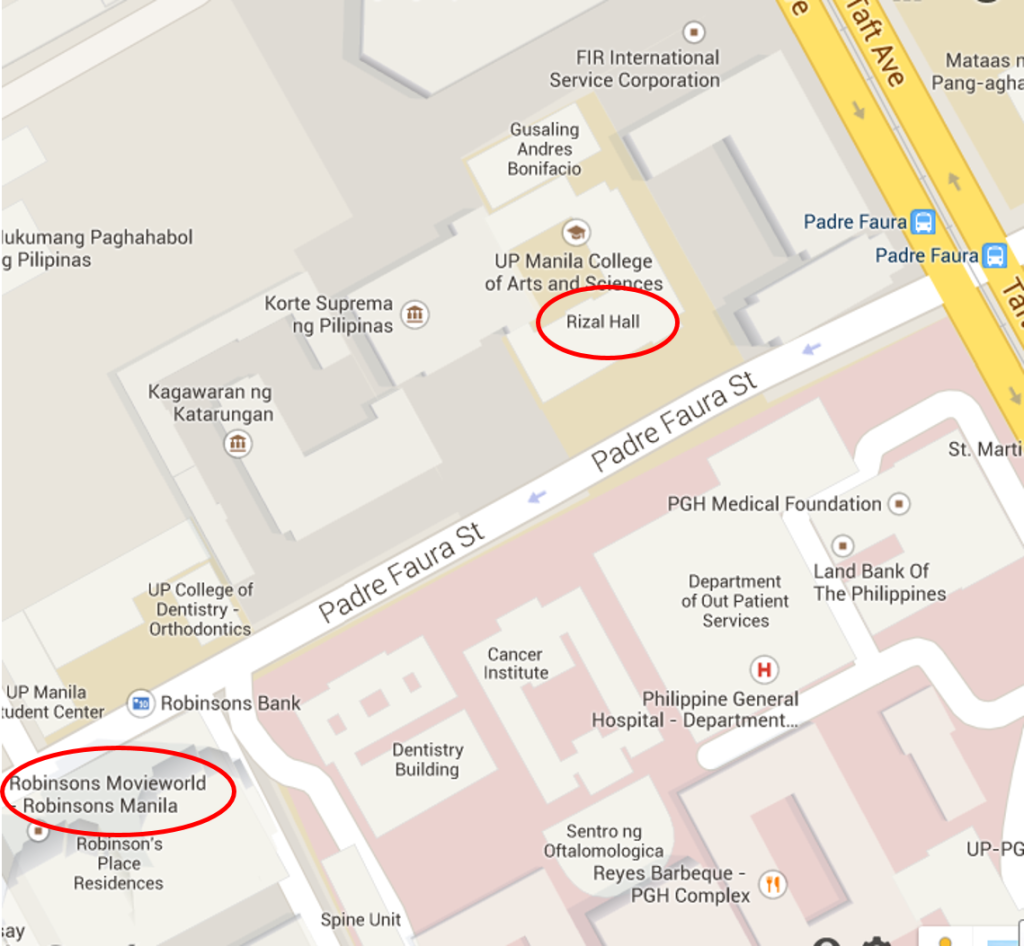 Let's invite our preggy relatives and friends to join this hands-on seminar to welcome their love for their newborn baby and at the same time share our love to baby Patricia.
For more info or questions, contact:
Velvet Escario-Roxas
Mobile: 0915-7741614
Email: velvet.birth@gmail.com
FB: https://www.facebook.com/velvetbirth