I love to write….literally! Yes, make me copy something from one paper to another and I won't complain. You can even let me fill up all sorts of forms (application forms, registration forms, etc). They say that my handwriting is very legible that's why there were times during my grade school and high school days, I was class secretary. Lucky are my classmates in college, they don't need to bring a notebook and jot down while listening to the prof. All they have to do is photocopy my notes 🙂
Beautiful handwritings inspire me to write with more flourish and style just like in Calligraphy. I think it was last 2014 when I first attended a Calligraphy workshop of Alexis Ventura a.k.a. Ink Scribbler. It was a great first-time experience. I had my first nib and had fun dipping it in black ink then gliding it across the paper and do practice calligraphy. Then stopped there. I didn't practice after that session 🙁 But I asked an uncle, who's a seafarer, to buy nibs and other calligraphy materials from the US.
A good friend of mine, Mandy Camilon who is also a Calligrapher, conducted a Calligraphy workshop last January 2015. I was so excited to sign-up because I know personally who will be teaching and she's from the South 🙂 So when she informed me that it will push through, I told her to reserve a slot for me at once.
The Copperplate Script Calligraphy Workshop by Mandy Camilon was held in Press Cafe (inside Fully Booked) in Alabang Town Center. For only Php 1,800, I was able to refesh my calligraphy and got these materials which  includes: speedball holder, zebra G nib, sumi ink, notebook, workbook.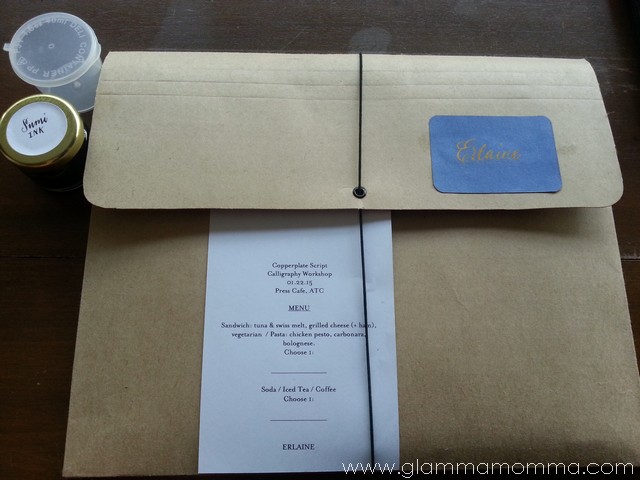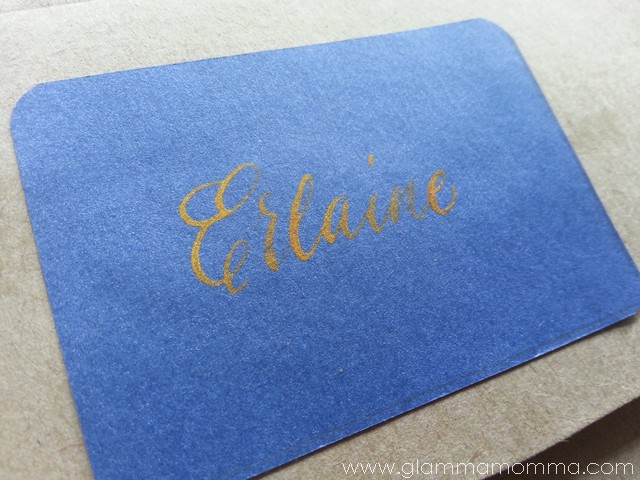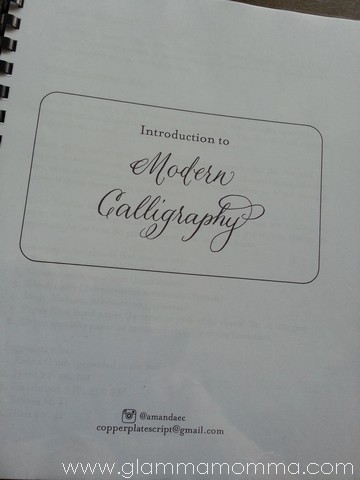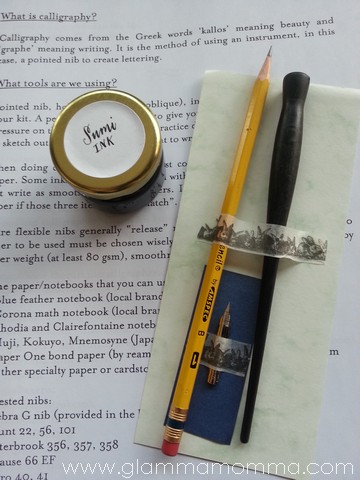 Since I already have my own nibs, pen holder and ink, she gave me a discount 🙂 Here's mine: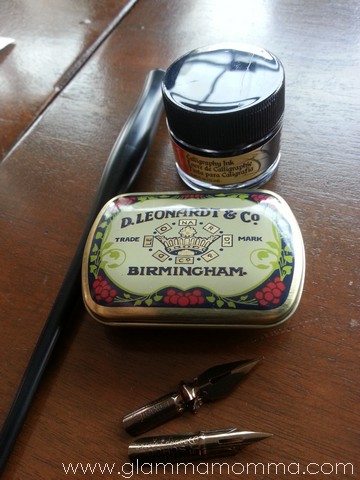 Of course, who am I to forget the snack included in the fee 🙂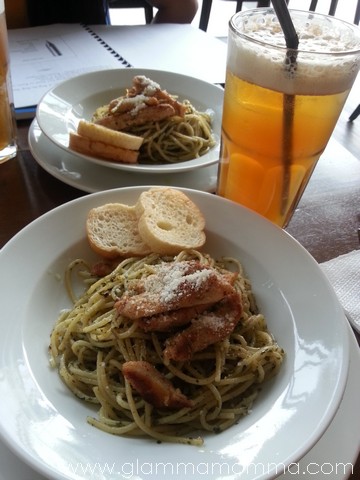 Mandy gave us an introduction to Calligraphy, its tools and resources and then did a demo on how she does it. Here's Mandy showing us the strokes using pencil.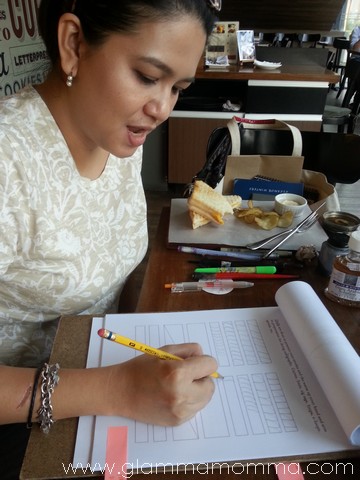 It was then our turn to use our hands and practice on the workbook and notebook using pencil and the nib with ink.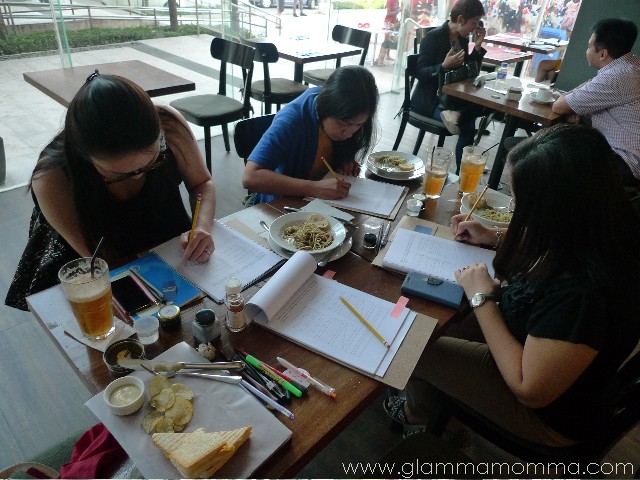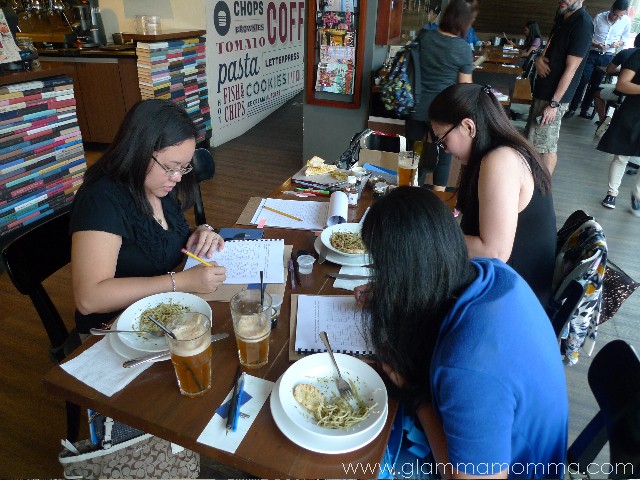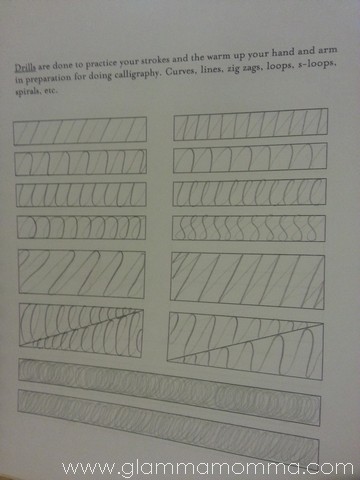 I love that workshop because there were only 3 of us attendees. It makes the experience more personal. Thanks Mandy for the workshop! I hope you'll have more workshops to come so I can sit in lol!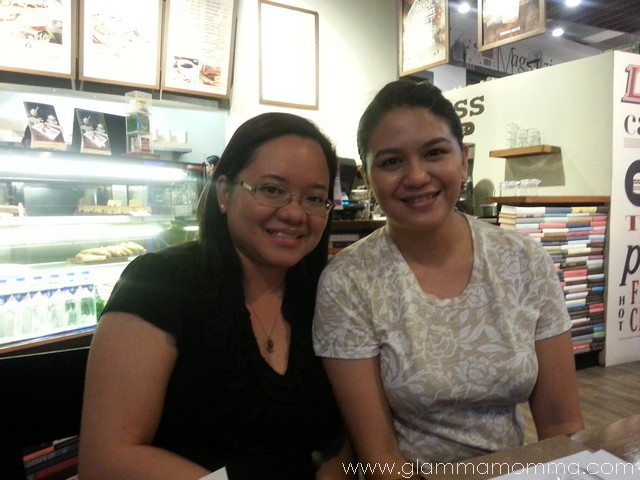 A group pic with our Certificate of Attendance is a must before we wrapped up.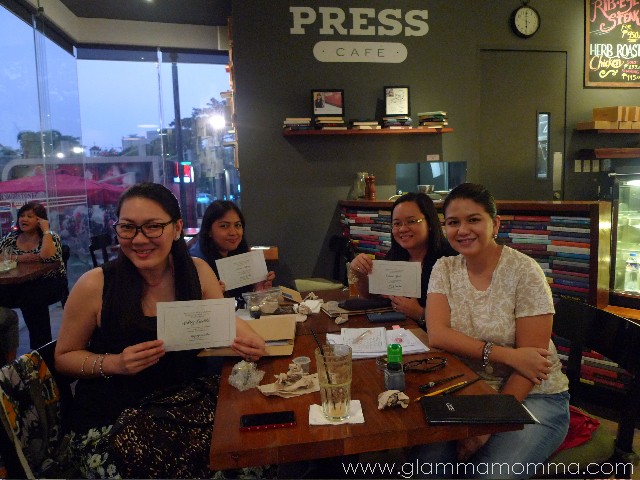 I've been practicing once in a while when I have the time. I even bought a special notebook with slanting lines that's only for Calligraphy 🙂 Here are my practice strokes (using the notebook from the workshop) when we were in Tagaytay last end of January. (I'll blog about this short vacation of us soon!)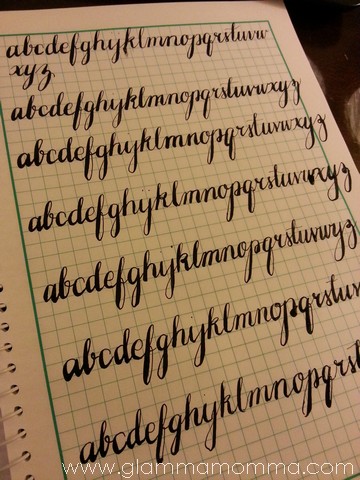 Needs more practice, right? 🙂 I still need to buy an oblique pen holder.
Are you also into Calligraphy? Tell me about your experience and maybe we can meet-up with others who are interested as well 🙂
Want to learn about Calligraphy or need the services of a Calligrapher for invitations? Just contact:
Mandy Camilon
Email: copperplatescript@gmail.com
Follow her in IG @amandaec