Last Thursday was 2 days before one of our closest family friend will be starting their journey to  greener pastures. And because it will be years before we see each other again, the ladies planned on a meet-up in Alabang Town Center (ATC) to send off our dearest girl friend Cathy.  A late afternoon get-together was perfect for us who had mommy duties and work in the morning.
We decided to dine in Cafe France which has a wide choices of food. A must-try is their Seafood Marinara! So over our yummy meriendas, it was great to be with real good friends who are already like sisters to me and have a good laugh about some things, share each other's plans and listen to anyone's concern.
We also brought along our kids so they can have their own playdate. So sorry for the other people who they might have disturbed for being a little noisy. They sure did had fun!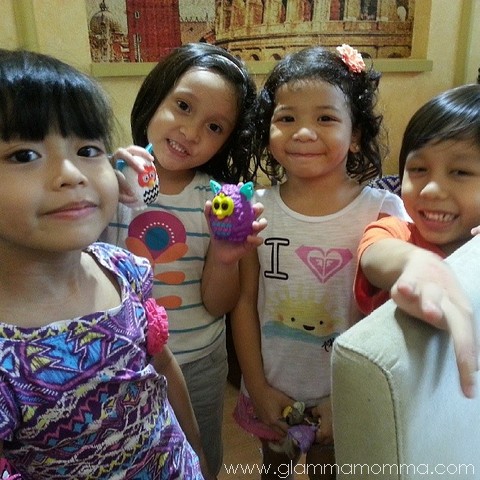 It was hard to say goodbye to someone who has been a close friend since high school. Mababaw pa naman ang luha ko. Deep inside I was teary-eyed and I know Cathy too, but it's better to leave fun memories 🙂 So off we went to this booth….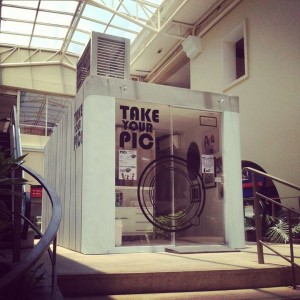 Photo taken from Take Your Pic Facebook page
Do you know what it is? Take Your Pic is a new studio photo booth in ATC. See how their booth resembles a camera? Nice concept! It is located beside The Body Shop near the Town Plaza. I remember always passing by this booth and what stamped on my mind was that the rates are reasonable.
They have different photo packages that suits your needs. We decided to get the Php 399 package that consists of 4 photo strips. Each strip is around 70cm x 200com.  We get to choose 2 backgrounds, pose a lot and choose 12 shots.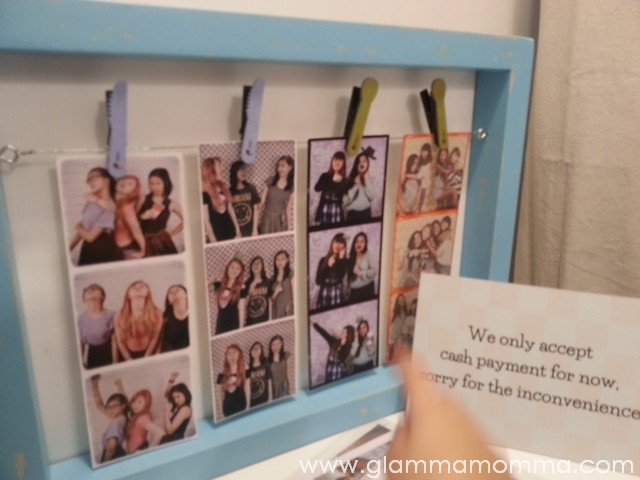 Below is how the studio looks inside. The studio is small. A whole class can't fit inside but it is just right for a solo, family or barkada photo shoot. Of course, not only the girls were ready to be models but also the cute kids.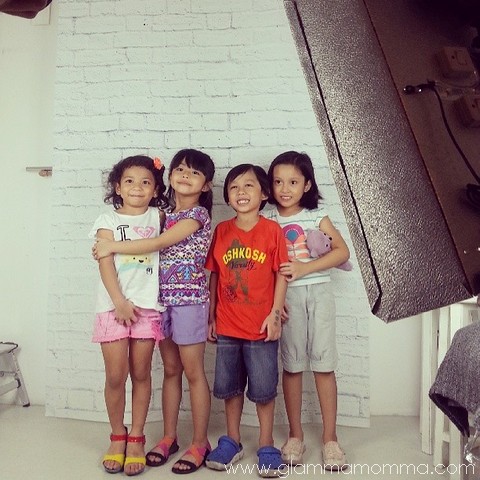 The lady photographer was very friendly and she was able to get the kids attention and let them follow her directions. After all the smiles and poses, we were then asked to choose the 12 best shots.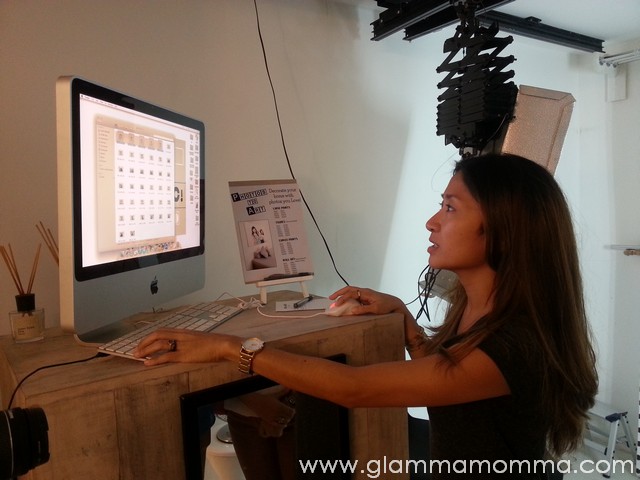 We were asked to come back for the print after 30 mins. So while waiting, we brought the kids to the nearby outdoor playground for them to slide and climb all they want. We were excited to see the prints so even it was not yet 30 mins, we already claimed the photos. Here they are….
They also have props that you can use to make the shots more fun and casual. I suggest that they provide more of those funky and crazy props to be used just like in photo booths in birthday parties like wigs, hats and the like.
We were all satisfied with the output. Since the print outs were photo strips, we asked the male attendant to cut them for us to distribute among ourselves and keep a hard copy that we can either put in our wallets or put in a small frame to remind us of our friendship and our kids' too. What I also love about this new studio is that they send you copies of your chosen shots thru email (but only low-res files good for uploading in the net – less than 1MB file each photo)
I'll definitely come back with my family to avail their services 🙂 Maybe we can also try putting our portraits in their frames, printed in canvas or made into wall art for additional fee.
You may also want to avail of their Our Nursery package which I think is very attractive to families with newborn babies 🙂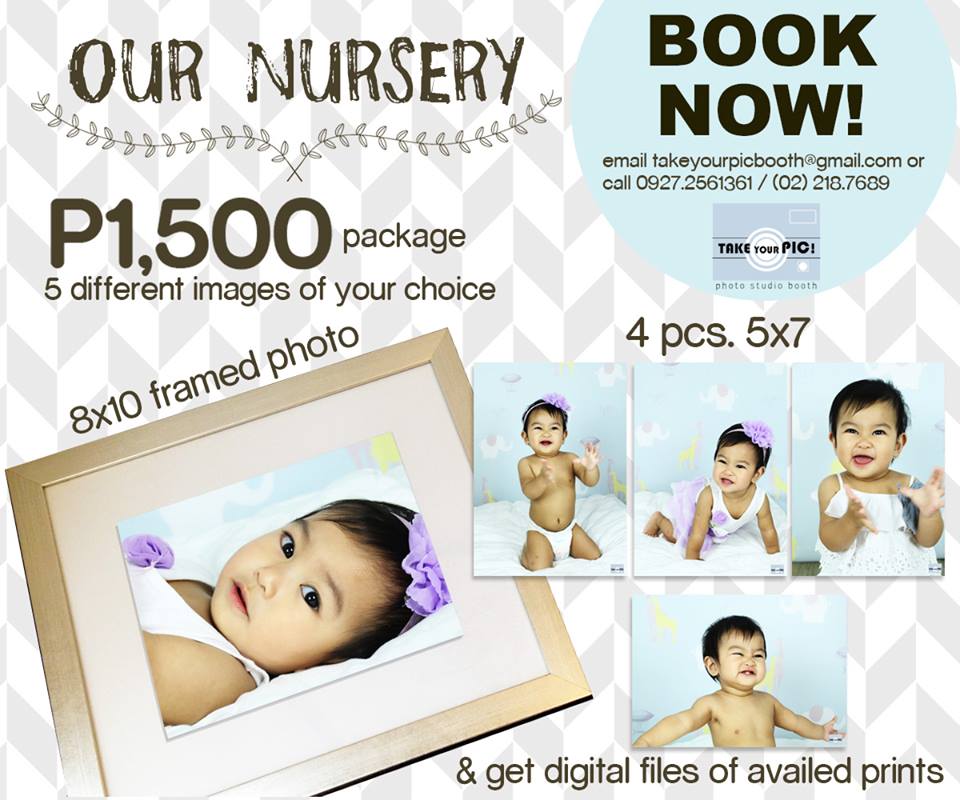 Memories are the only ones no one can ever take away from us and photos are definitely proof of those fun times we had with family and friends.
You may contact or follow Take Your Pic in social media:
IG: takeyourpicstudio
FB: takeyourpicstudio
Twitter: @takeyourpic1
Email: takeyourpicbooth@gmail.com
Mobile: 0927 256 1361
Landline: 02 218 7689