It has long been one of my dreams to organize an outreach program but unfortunately I don't have the time yet to plan everything. So when my mommy friends Maqui and Leslie announced that were planning a visit an orphanage in the South, I immediately asked to join and so did a few of the South n@wies (of Newlyweds@Work, a mommy/wife online support group). The first orphanage we visited was St. Rita. Orphanage in Sucat, Paranaque City.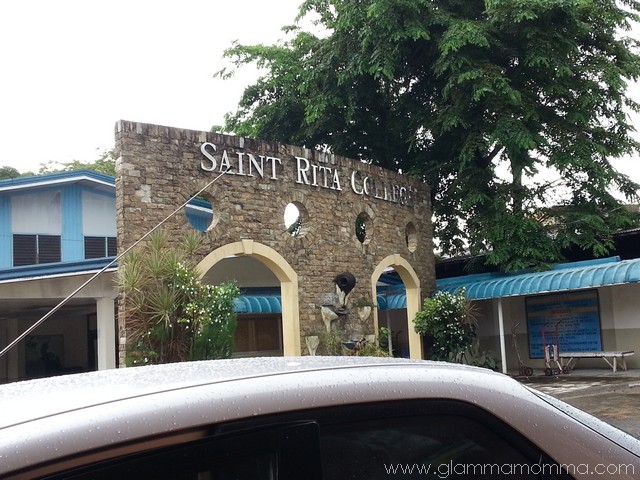 The orphanage is within the premises of St. Rita College, my hubby's high school alma mater, which already ceased operations a few years ago. Only the orphanage was left. The orphanage was originally known as the Home of the Children. You can read more of its history here.
We all came with our kids and husbands. I even prepared Kelsea for this visit by letting her watch Annie, a film about an orphan who was just a guest to a rich businessman to build up a good image but eventually adopted her in the end. I wanted my daughter to know what an orphanage is and why some kids are in there.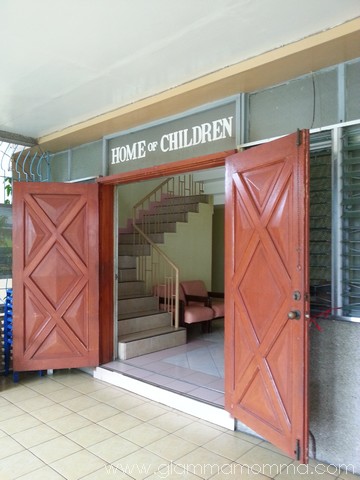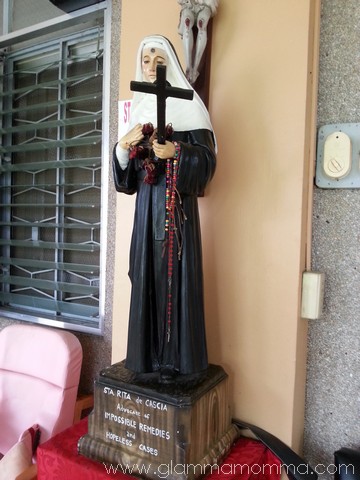 As I looked around the place, this poem about an adopted child caught my eye: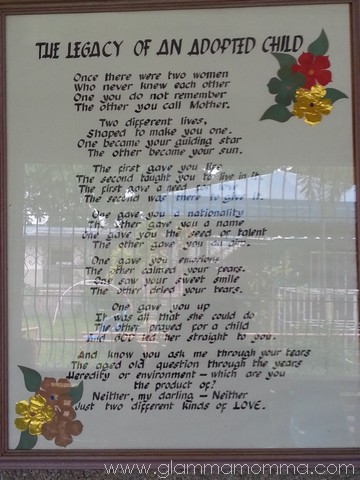 We were scheduled to visit from 3pm to 5 pm which is just in time when the kids were already awake from their afternoon nap. Beforehand, we were informed that most of the orphans were 0 – 2 years old while the rest are 3 – 5 years old. So a few weeks before our visit, we collected basic needs for the mentioned age range such as milk, diapers, medicines/vitamins, clothes, beddings and cash.
A few of the Augustinian Recollect Sisters were able to welcome us (the early birds) but unfortunately they weren't be able to accompany us because of their regular Sunday recollection. While we waited for the others to arrive, our kids played together (instant playdate!).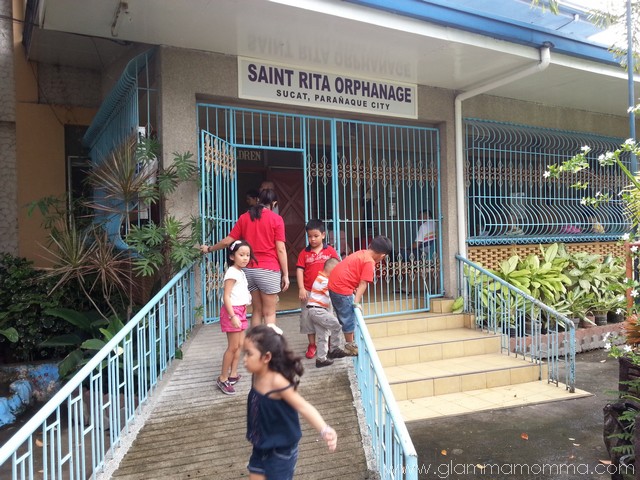 When everything's settled, the assigned social worker (sorry, I forgot her name) gave us a briefing.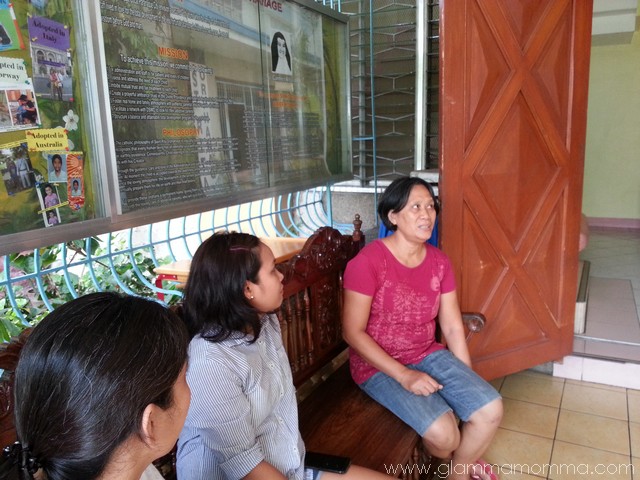 We got to ask her a few questions about the orphans and how they are adopted. Since the orphanage is accredited by the Department of Social Welfare and Development (DSWD), there is a legal process for adoption which involves a thorough background check of the adoptive parents and making sure of the right match. It can take up to one year processing of papers for the  legal adoption.
Based from the bulletin board you can see from the picture above, I saw that foreigners are mostly the ones who adopt these children. They send in photos of them with their adopted child who is already in their country (I'm not sure if it was required by the orphanage).
After a few more Q and A, we were led upstairs to where the cute babies were. Below was one of the rooms for the babies. It was really clean and the babies were all well-groomed. (Note: We were not allowed to take focus shots of any of the orphans due to security reasons.)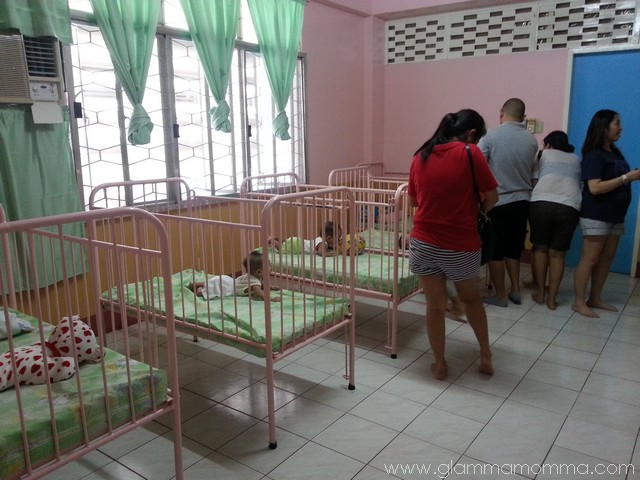 As of that time, there was an estimate of 13 babies (0-2 years old). Upon entering this room, one of the one-year-old toddlers (not in picture) went to me and asked to be carried. Since I'm longing for another baby again, I didn't hesitate. Those kids need all the tender loving care they need even just from visitors like us.
I saw from her eyes the happiness of being visited, carried and played with. She didn't even want to be put down lol!
I felt sorry for all of those kids for having been abandoned by their own parents or lost their parents because of some tragedy. But I know, in time, these children of God will have someone to call mom or dad who will give them the much needed love they need.
After spending time with the babies, we all went back to the receiving area to distribute snacks for the toddlers with ages 3 to 5 years old. We ordered food from Jollibee for the kids and a bilao of pancit for the staff who were taking care of all the children.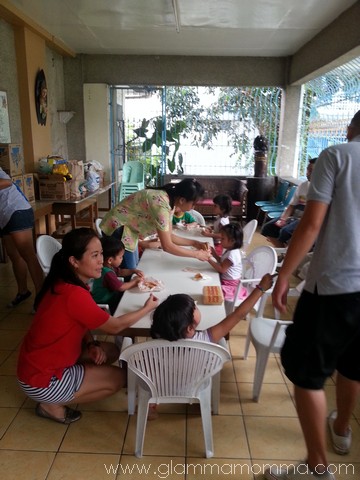 I hope Kelsea somehow was able to learn something from this visit. I wanted her to appreciate the blessings that we have and how lucky she is to have parents. May this visit be a jumpstart for her to be socially aware of what's happening in our surroundings and do her own part in sharing what she has in order to help others.
Here's a group shot of us before heading home. Thank you to our husbands for coming with us and taking this picture 🙂
Clockwise from left: Maqui, Erlaine (me), Shyne, Maricar, Mariz, Lui, Tibs, Faye, Elaine, Chie and Leslie
Til our next orphanage visit!