Since I've been a little silent recently here in my blog, I've decided to be visible daily thru Kelsea's artwork. My daughter loves to color, draw and nowadays, paint. I don't know (yet) if she'll develop more into a full blown artist or inherit the talents of her Uncle Chris or a tiny bit of her dad's hidden artistic talent. Or mine (LOL!).
So everyday, whether you'll like it or not (but I hope you do!), I will be posting her work. This means I'm really proud of it even if it's beautiful only in my eyes.
Let me now share with you the creative hands of my daughter who inspires me to be a better mom 🙂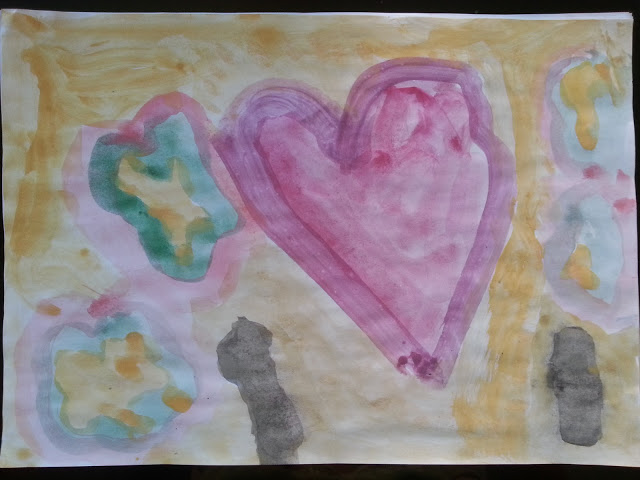 She usually draws or paints whatever she likes depending on her mood. Doing artwork is one of our bonding moments. So earlier, she asked me to paint a flower. I'm not much of an artist so I just made my version of a flower and instead of making some more, I just put into words what I felt.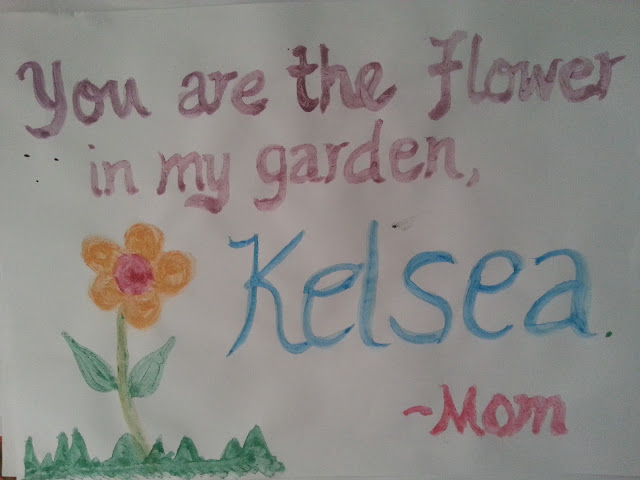 What do you think? 🙂