One rainy morning, Kelsea and I were left at home while Mark went to the office. The weather really made us lazy and we just cuddled, tickled, laughed, sang and enjoy bonding with each other. Time came when she asked the toddler-wants-to-do-new-things question, "Mommy, anong gawin natin?" Hahaha! We were already doing a lot of stuff but she wants something new. I remembered I bought a book made by Smart Parenting which is about fun and creative activities for kids.
I chose to try an indoor Science activity since it was raining outside. Here are the items needed:
milk, food coloring, liquid dishwashing soap, cotton and a shallow bowl (not in this pic)
Procedure:
1. Pour milk on a shallow bowl. Make sure the base is fully covered.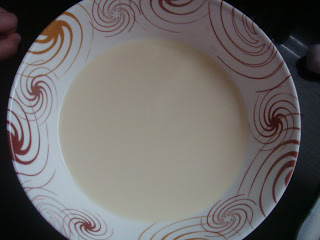 2. Place a drop or two of the red coloring along one side of the bowl
On the other side, add a drop or two or another food coloring (more colors used means better effect). make sure they are not mixed.
3. Coat cotton swab with drops of dishwashing liquid.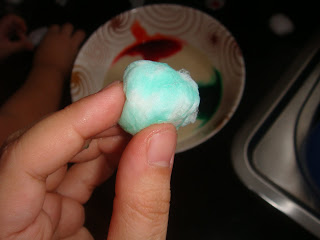 4. Carefully dip the coated cotton swab in the middle of the bowl.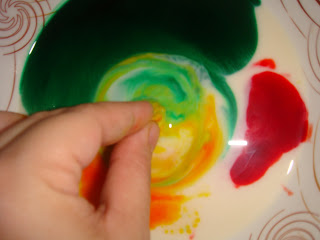 5. Enjoy the show!
This is the video I took while doing the experiment:
This is our reference book: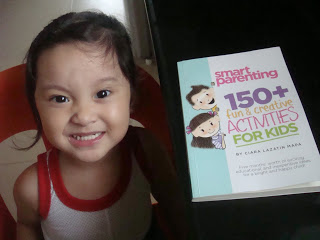 The science behind it according to the book:
"Milk has surface tension that allows molecules to stick to one another. Liquid soap breaks this surface tension, resulting in the milk molecules exploding off one another. The food coloring provides an entertaining look at the movement of these molecule."
Watch out for our next activities! 🙂