Chic-boy
 was recommended to us by my brother-in-law. Since hubby and I love to eat 
inihaw (grilled food), 
this new resto in town just have to be given a try. The name itself is very catchy. It is the combination of the words 
chicken
 and 
baboy (pork). 
So from the name itself, you'll already know what their specialties are. 
What makes Chic-boy different from Mang Inasal? They both have inasal (chicken barbecue) in their menu. But Chic-boy is offering something new – something from Cebu!
Looks yummy, right! True! Highly recommended! They have a wide range of food in their menu. You can
choose from different meals that would fit your budget. The price is also very affordable. No wonder many are starting to make this place one of their tambayans (hang-out) where they can share good stories and good food with their friends and families.
The branch that we went to was in El Molito Commercial Center, Madrigal Avenue (near Ayala Alabang and where Puregold is located) in Muntinlupa. This particular branch is open 24 hours. The first time I went there was with hubby. Then the second time was with Kelsea. 
posing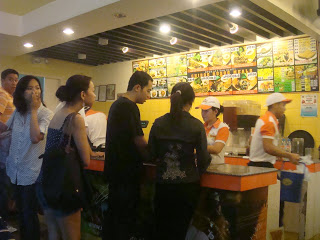 order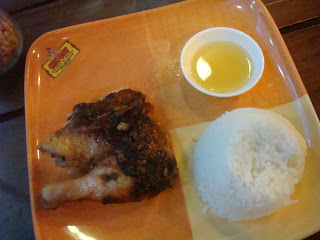 my cebu lechon manok meal p99 with iced tea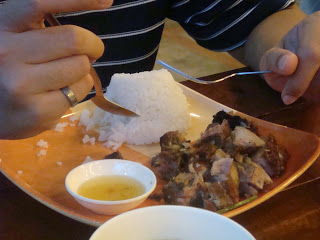 mark's cebu liempo p99 with coke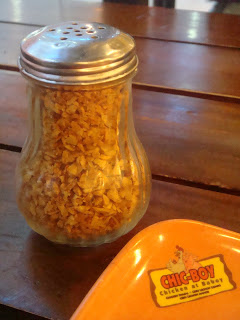 unlimited garlic!!!!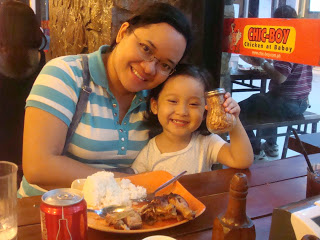 kelsea loved the cebu lechon manok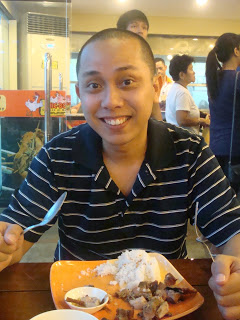 happy meal daw ito!
Chic-boy also serves unlimited rice. What we wanna try next is the lechon sisig 🙂 I hope this fast food stays long and serve good food to Filipinos.
Visit the nearest Chic-boy to your place by clicking 
HERE
.