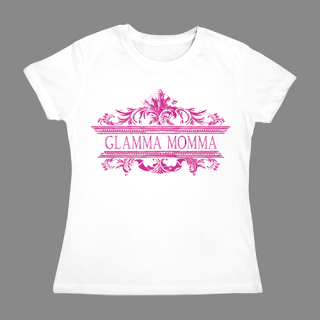 1st Glamma Momma shirt
I have long been thinking of what new products to launch in my online shop. I want something that mommies could use. Then, an idea struck me. My very artistic brother-in-law (BIL) Buhay Bohemio just started a silkscreen printing business four months ago. He now has an online store of Blogger shirts he himself designed. I love wearing t-shirts so I thought of having a mommy blogger shirt printed first but decided to think of other concepts. This was initially thought of in time for Mother's Day last May.
Thus, the birth of Glamma Momma. I want to showcase mommy statement shirts that moms like me will wear to show the whole world what great moms are. I'll tell my BIL the shirt concepts (theme, statement, etc) then he'll design. I was so excited to do this project.
My BIL and I had a brainstorming session to plan on what type of designs he'll prepare. Since I chose to stick on the concept of shirts for glamorous moms, shirt designs will be sophisticated yet fun. Lots of mommy-related ideas kept pouring in my mind. I jotted all the ideas that I have at that time and presented it to him for him to think of the appropriate design. Here they are:
We are the 1st teachers of our kids.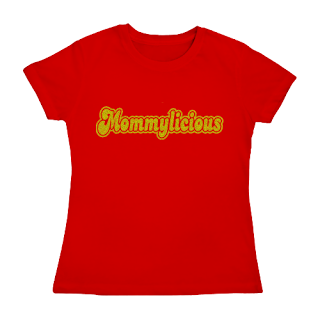 We are beautiful and sexy in our own ways.
We are entrepreneurs.
We know what's best for our kids.
Our husbands rock but we rule.
Breastmilk is still best for our babies.
Each design is available in color white and in different sizes. They are currently on a pre-order basis then eventually I'll have ready-to-ship stocks very soon. I will then be consigning these shirts in some t-shirt shops in the metro.
Wish me luck! More designs to follow! 🙂
Visit Shopping Spells to see more of these shirts and other cute products of mine.